Unnatural Selections #14 - First update of Call of Cthulhu based on player feedback; more reviews
Posted by Michael O'Brien on 23rd Nov 2018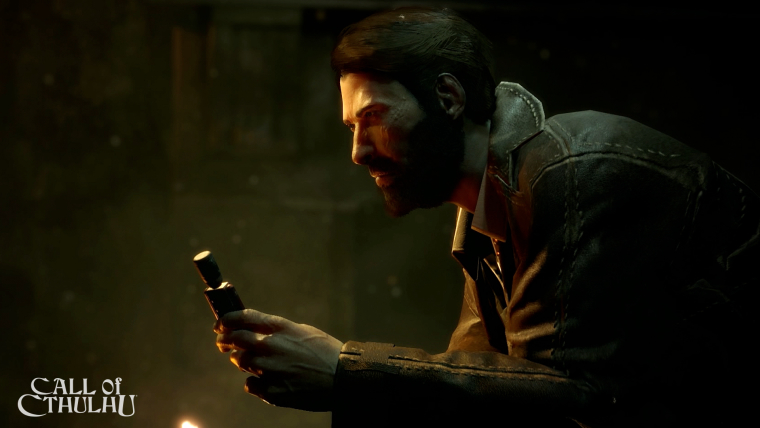 Our friends at Focus Home have released their first update for CALL OF CTHULHU, addressing player feedback they have received since the release of the game on October 30th. This update is now live on PS4, Xbox One and PC.
https://forums.focus-home.com/topic/32197/call-of-cthulhu-first-update
Here's some more reviews we like:
"9/10.Call of Cthulhu quickly identifies itself as a unique title with the Lovecraftian themes that are ever-present through your journey to solve this truly bizarre case… The subversion of reality, as a constant theme of Call of Cthulhu, is done spectacularly. I often found myself questioning what was real and what wasn't, and the only thing I could do was keep working towards my objective. It has been a long time since I have felt as truly immersed in a game as I have in Call of Cthulhu."—gamesreviews.com.
"With a well written narrative, interesting gameplay, great use of RPG mechanics, tense horror, and multiple possible outcomes, Cyanide Studio have given us a horror game that justifies the price tag."—myplanetplaystation.com.
"4 stars out of 5…the launch pad for an utterly daft but gripping plot that manages to sustain a compelling pace, while retaining an element of intrigue until the final chapters, and sprinkles Lovecraftian characters, locations and other clichés throughout with contagious joy (expect to encounter unspeakable asylums, forbidden books, surly sea captains, mysterious artefacts and, err, boatloads of fish)"—Express.
"Call of Cthulhu delivers a Lovecraftian adventure that is every bit creepy as it is compelling."—Well Played.
"8/10 - a good horror game and an excellent foundation for lovecraftian horror on consoles"—ps4playstation4.com.
"Call of Cthulhu has mysterious, convoluted, and compelling puzzles that bring you to a rather amazing yet upsetting conclusion to the story makes this one of the best detective horror games I have ever played!"—Game Tyrant.
"Call of Cthulhu, based on Chaosium's pen and paper RPG, starts off slowly as a detective mystery before eventually descending into an all-out nightmare."—Cultured Vultures, Best Horror Games of 2018.
"…a unique creepy horror detective RPG that takes Lovecraftian inspiration to a new level."—fextralife.com.
"…a required play for anyone with even the slightest interest in the mythos."—gamecritics.com.
"A rabbit hole of intrigue and madness that draws me further and further in… I like this game a lot. It's fun and spooky and probably the best Lovecraft video game ever made. People interested in the mythos and a good adventure game will enjoy it."—Houston Press.
"Call of Cthulhu definitely didn't disappoint, and we have to say that it's the best Lovecraft-themed horror game ever."—b4gamez.com '7 Best Horror Games'.
"Overall quality is much better than anticipated. Cyanide did justice to both the pen and paper RPG Call of Cthulhu is based on and H.P. Lovecraft."—Gamecloud.
"A great Lovecraftian game for fans or newcomers."— n4g.com.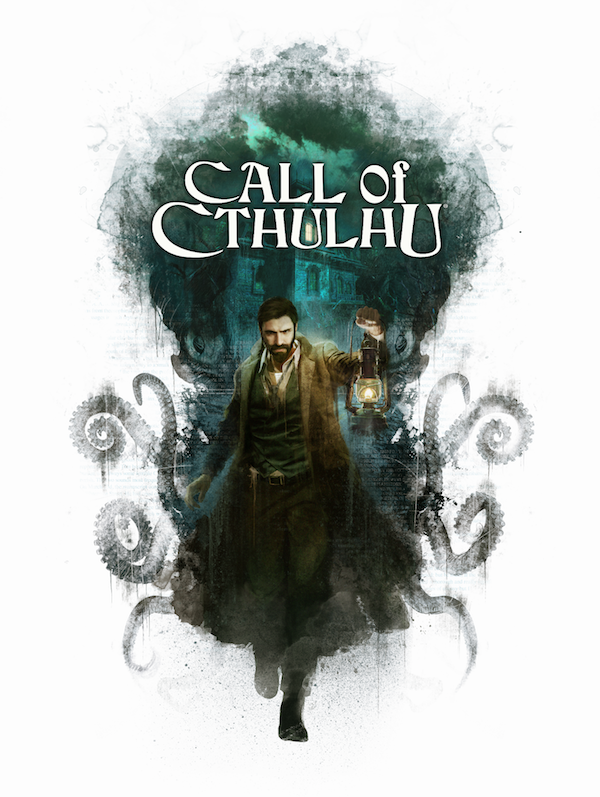 "Lovecraftian horror at its best."—checkpointgaming.net.
"Call of Cthulhu the computer game is probably more an experience than a traditional investigative game. Serial e-gamers might be disappointed in that they don't get to do that much on the chase from one cut scene to the next. On the other hand, it comes out as quite the experience, like an old, scary tome whose pages you read one by one. Even though it is not as polished as it could have been, it is deeply atmospheric and brooding, building up the terror through patience and calculation. The cosmic horror looms on the background and you will catch a glimpse of Cthulhu himself, if you choose the right ending. At the end of the day however tragedy strikes at the personal level. Fans of the RPG will like it no matter its misgivings; it convincingly reframes the feeling the tabletop style of play tries to convey. If on the other hand you have zero knowledge of the Mythos, this is a good place to start from."—Antonios S. review, RPGNet.
"A treasure trove of Lovecraftian goodness… Replayability for this game is high especially for Lovecraft fans."—Horror Fuel: final thoughts on the game.