Unnatural Selections #12 - reviewers discuss how Call of Cthulhu the video game gets its inspiration from the tabletop RPG
Posted by Michael O'Brien on 11th Nov 2018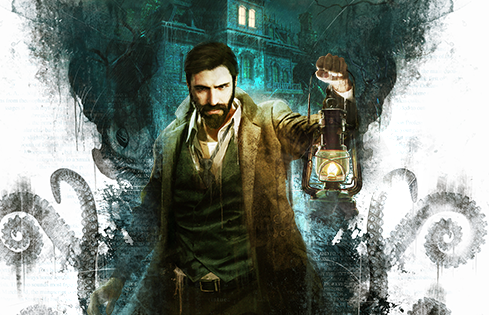 Here are some more recent reviews of Call of Cthulhu that focus on how the video game is inspired by and emulates the essence of the Call of Cthulhu tabletop RPG:
"4/5. Call of Cthulhu immediately earns points for shelving horror tropes in favor of focusing on the foreboding atmosphere and slow-burn scares of its source material. Inspired more by the pen-and-paper role-playing game of the same name than H.P. Lovecraft's seminal short story, it ambitiously – almost stubbornly – avoids the shock-value gore, jump scares, and virally-infected freaks that have come to define the genre in recent years… Call of Cthulhu's gameplay offers a surprisingly fresh take on the fright-filled genre." —Empire
"8.8/10. A brilliant game inspired by the classic H.P. Lovecraft stories and 1981 tabletop game... a truly horrific and disturbing first-person RPG adventure."—Gamepitt.co.uk.
"Interesting take on the Call of Cthulhu pen and paper RPG… if you like first-person exploration games, a dark atmosphere, and the Cthulhu mythos, then you're going to have a good time playing Call of Cthulhu on PS4. 8/10."—PS4blog.net.
"One of the best horror games in 2018. …a great adaptation of the classic pen & paper version of the game."—The Gaming Buddha.
"Chaosium's unhallowed tabletop RPG gets a proper video game representation that nails the feel of a pen and paper campaign... the official video game version of Chaosium's classic tabletop RPG is a worthy successor to the name."—gameskinny.com.
"Two Thumbs Up! Altogether, a classic Call of Cthulhu experience ...encapsulated in this video game is the essence of the tabletop game."—Microphones of Madness (podcast).
"Evocative of a 'choose your own adventure' story and unlike conventional RPGs, Call of Cthulhu is refreshing amidst a sea of flat and disappointing Lovecraftian adaptations. This is because Cyanide Studios and Focus Home Interactive based the game on the already adapted and successful pen and paper RPG, as opposed to directly replicating H.P. Lovecraft's original mind-bending short story… The overall story and eerie atmosphere in Call of Cthulhu is executed incredibly well. Just don't expect to run in guns blazing because this is a game that requires less firepower and more brainpower."—gamebyte.com.
"Call of Cthulhu is an investigative thriller at its core… Just like the Call of Cthulhu Tabletop RPG, you can find a different way to do something. 8/10."—Gamespace.
"Call of Cthulhu, developed by Cyanide Studio, has the advantage of actually being an adaptation of the tabletop roleplaying game of the same name, rather than a direct adaptation of any of Lovecraft's works… the game takes satisfying twists as the story unfolds, and even a seasoned Lovecraft fan won't always feel sure of where the story is going. Cults, insane asylums, mutations, invisible monsters, and sinister paintings all play significant roles in the story, and those who are more familiar with the Mythos will appreciate all the references, big and small."—Game Crate.
"At the end of the day, Call of Cthulhu the game is an excellent adaptation of Lovecraft's Mythos & the Chaosium Rules, and anyone who is in love with these two things should have an excellent time with this game."—Terminally Nerdy.
CALL OF CTHULHU the video game is now out in release on XBox One, PS4, PC and Steam! Get it now: http://callofcthulhu-game.com/shop.