'The Rattling Wind' free scenario now available in Japanese!
Posted by Michael O'Brien on 31st Aug 2020

"The Rattling Wind" is a RuneQuest scenario by Helena Nash that we released for free in October 2019 to commemorate the first anniversary of the passing of Chaosium founder Greg Stafford. The scenario was made available as a free download from our itch.io page, and now, thanks to Japanese RuneQuest fans, it is also now available there in Japanese too!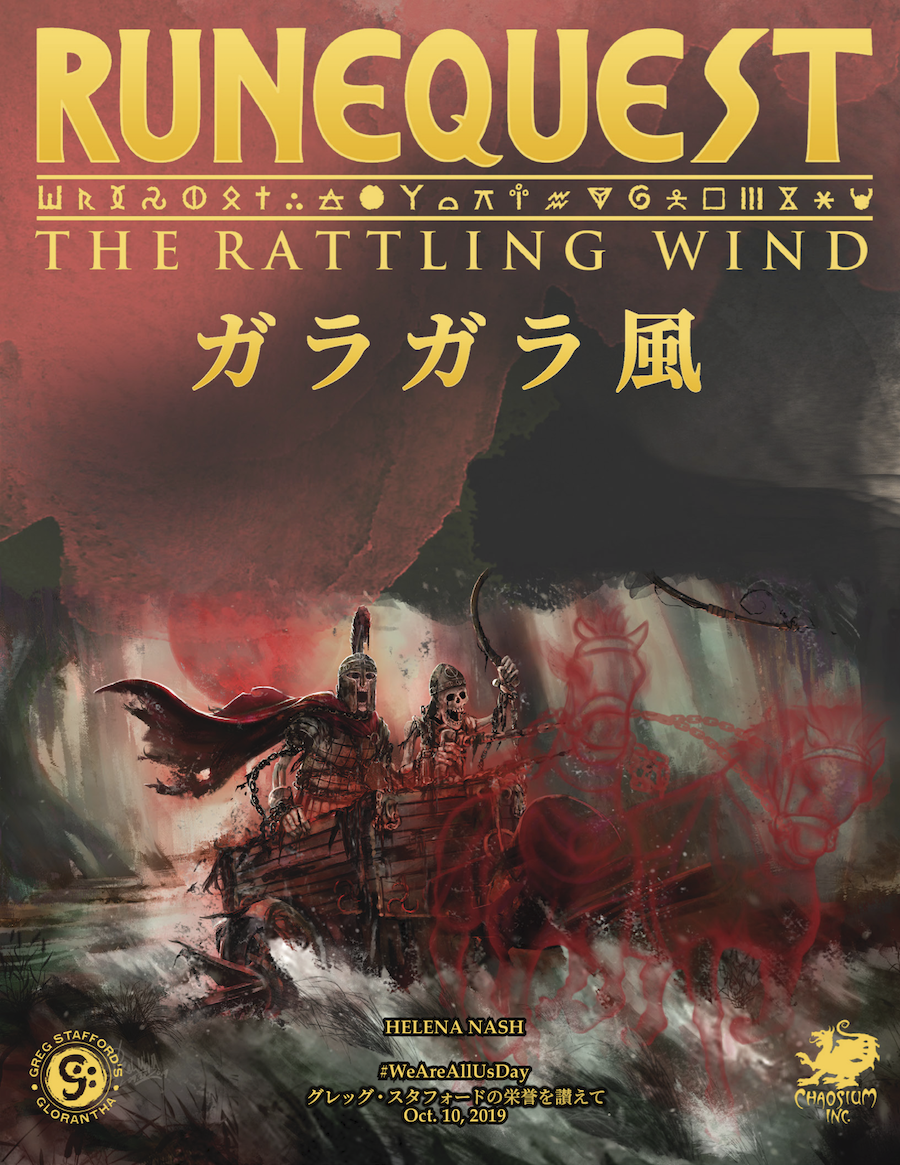 You can download both the English and Japanese versions of The Rattling Wind from our itch.io page:
https://chaosium.itch.io/the-rattling-wind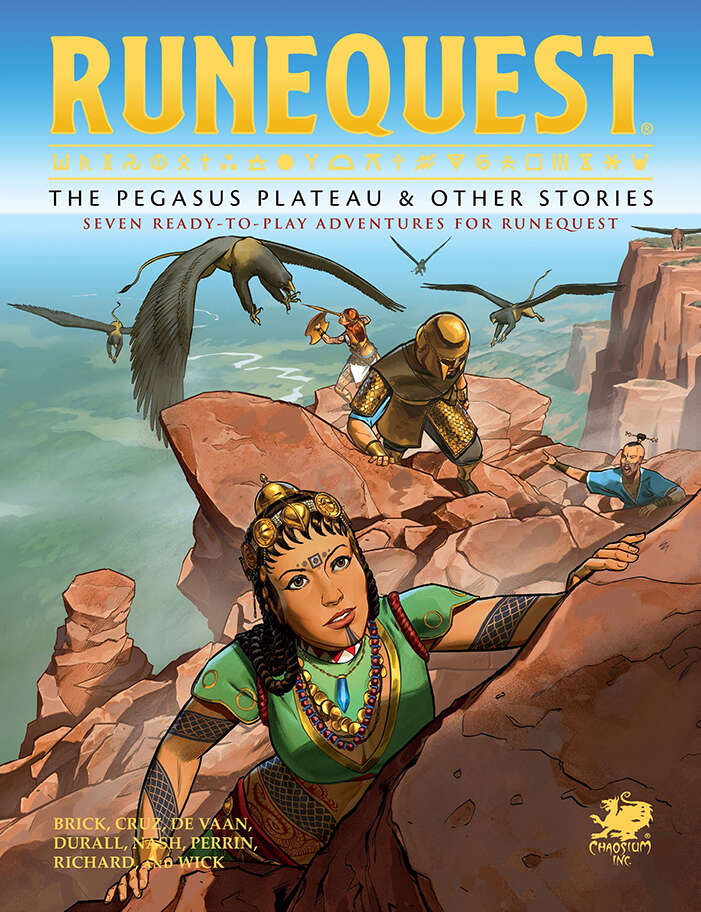 The Rattling Wind is a preview chapter from our scenario collection The Pegasus Plateau & Other Stories, a collection of collection of new, ready- to-use adventures or locations written with the specific purpose of introducing Glorantha and RuneQuest to new players and gamemasters.
The Pegasus Plateau is now available in PDF from Chaosium* and DriveThruRPG, and will be out in hardcover later this year.
*And remember, if you buy the PDF from Chaosium now, you get the full price of the PDF off the physical product when it is released!