The Chaosium team at PAX AUS – Panels and Actual Play: where to see us in action!
Posted by Michael O'Brien on 4th Oct 2022
PAX AUS is almost here, and Chaosium will be there, running games, and taking part in panels and actual play events. Here's where to see the team in action at the Melbourne Conference and Exhibition Centre, Melbourne Australia, including PAX AUS Special Guest Bridgett Jeffries!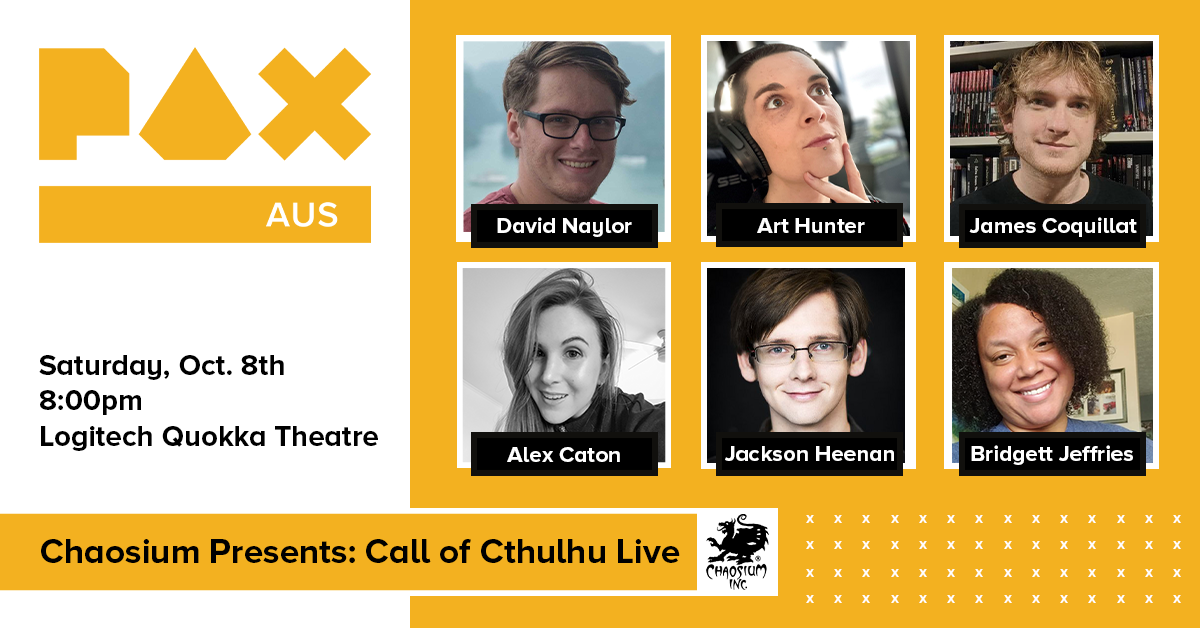 Chaosium Presents: Call of Cthulhu Live
Logitech Quokka Theatre
Saturday, Oct 8th 08:00 PM - 10:00PM
Streaming at twitch.tv/PAX2
Be sure to catch a very special live game of Call of Cthulhu with the official Chaosium Stream Team—The Stream of Chaos! With David Naylor, Art Hunter, James Coquillat, Alex Caton, Jackson Heenan, and PAX AUS Special Guest Chaosium's own Bridgett Jeffries!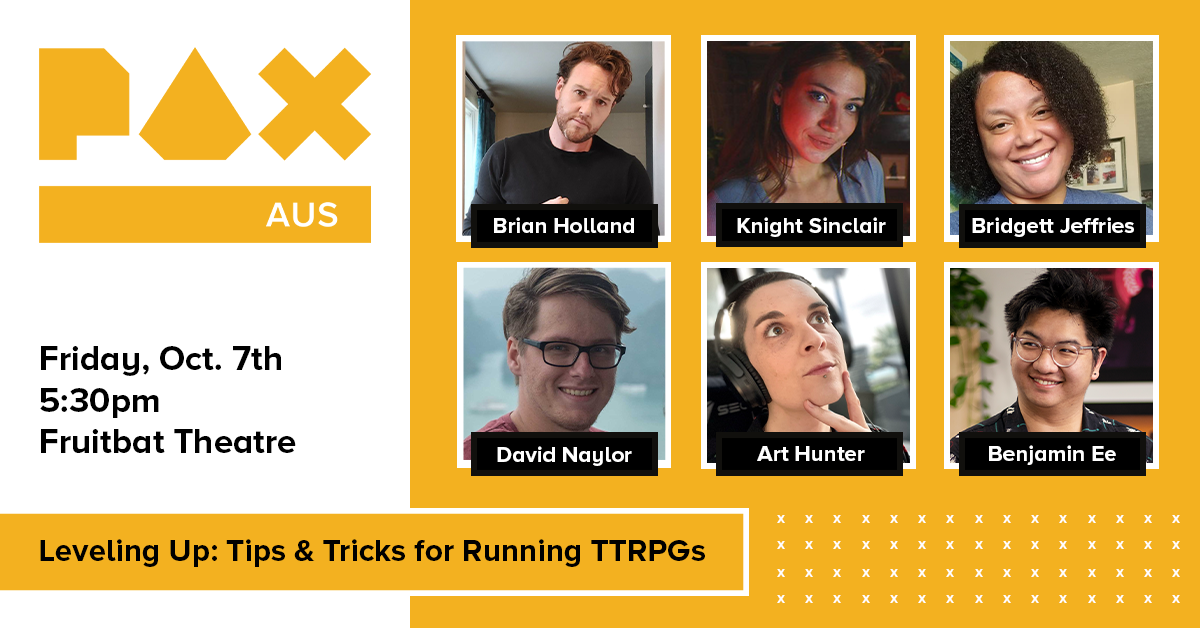 Leveling Up: Tips and Tricks for Running TTRPGs
Fruitbat Theatre
Friday, Oct 7th 05:30 PM - 6:30PM
Chaosium's Brian Holland, David Naylor and Bridgett Jeffries (PAX AUS Special Guest), Art Hunter from the Stream of Chaos, and Knight Sinclair and Bejamin Ee.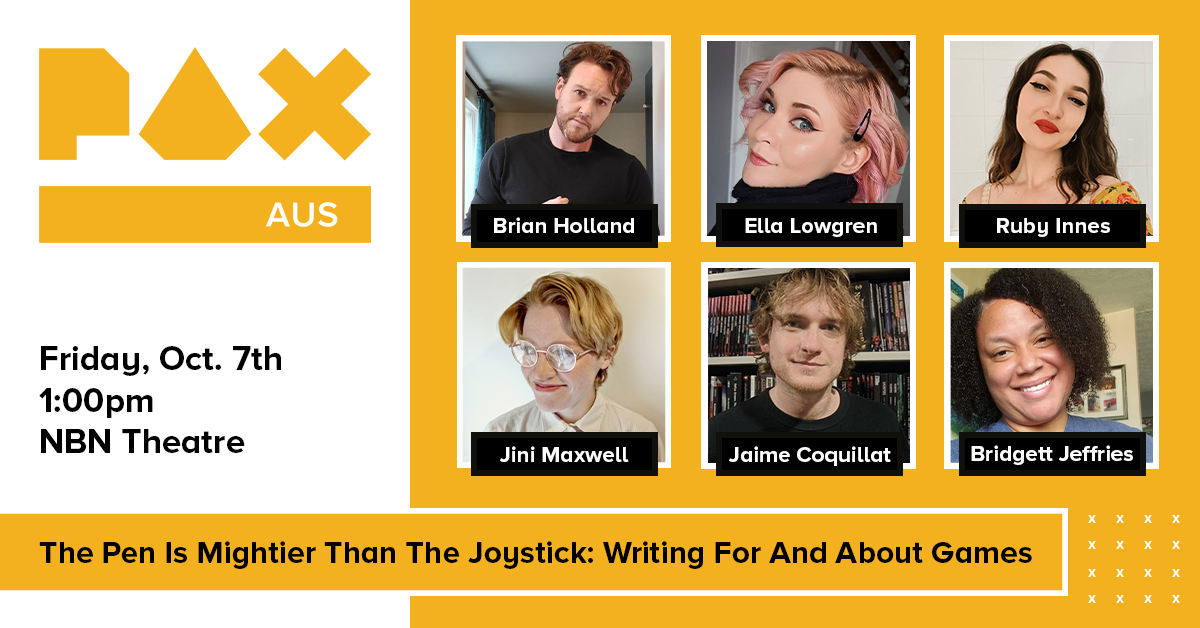 Pen Is Mightier Than The Joystick: Writing For & About Games
NBN Theatre
Friday, Oct 7th 01:00 PM - 2:00PM
Chaosium's Brian Holland, James Coquillat and Bridgett Jeffries (PAX Special Guest), and Ella Lowgren, Ruby Innes and Jini Maxwell.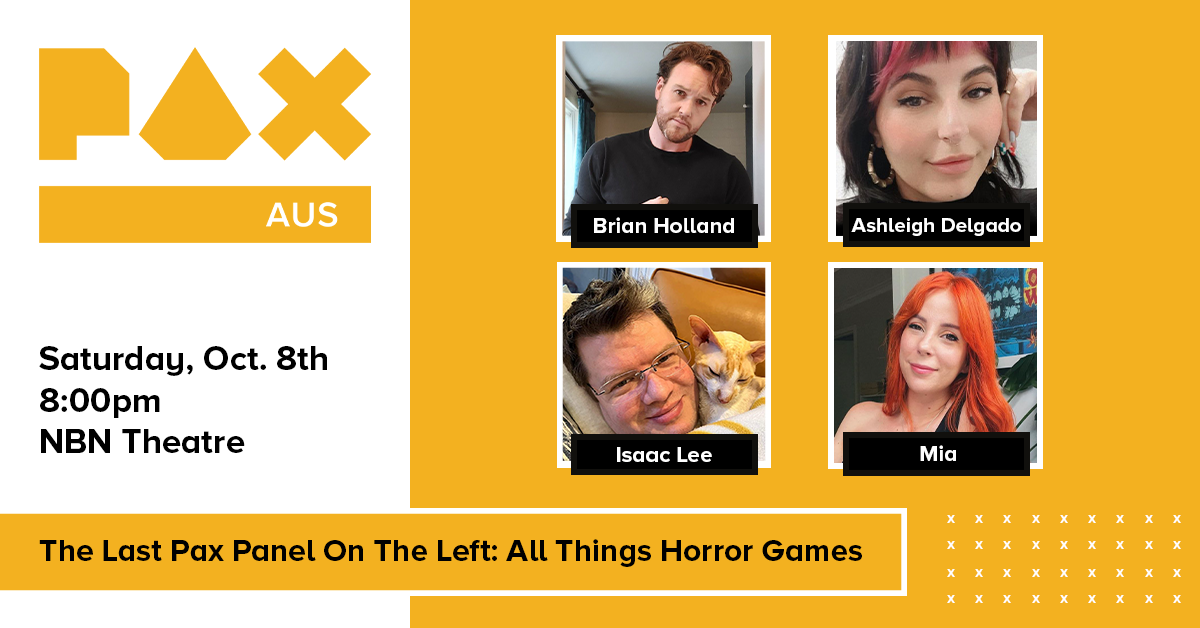 The Last PAX Panel On The Left: All Things Horror Games
NBN Theatre
Saturday, Oct 8th 08:00 PM - 09:00 PM
Chaosium's Brian Holland, and Ashleigh Delgado, Isaac Lee and Mia.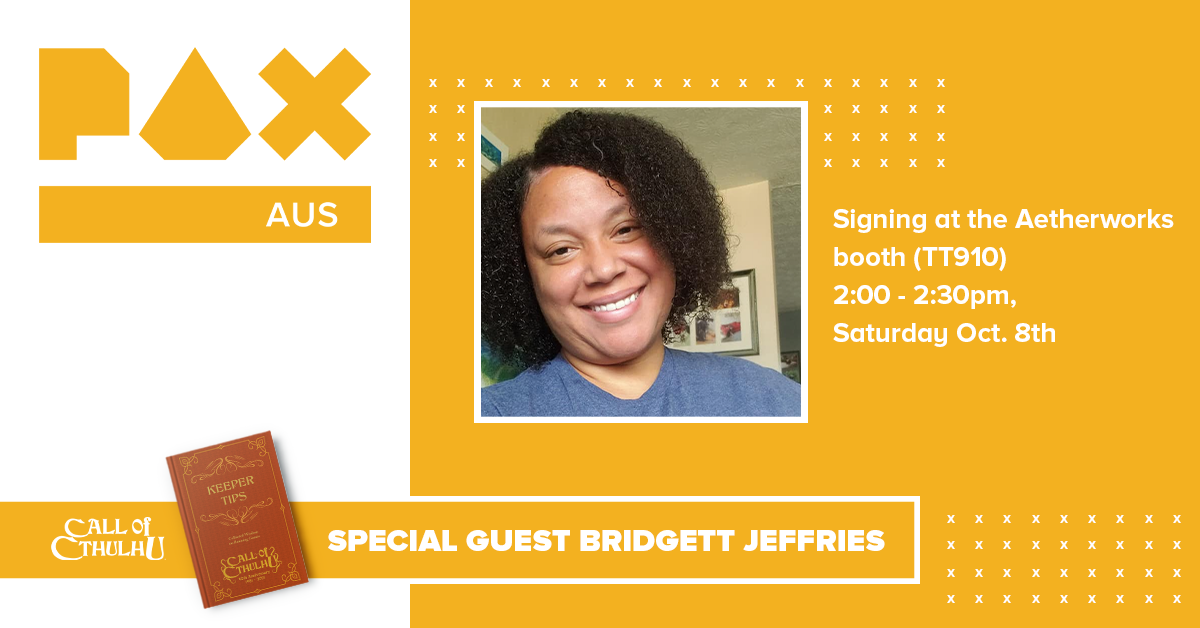 Book Signing with Bridgett
Aetherworks Booth (TT#910)
Saturday, Oct 8th 02:00 PM - 02:30 PM
Chaosium's Bridgett Jeffries is signing copies of the Call of Cthulhu Keeper Tips book at the Aetherworks Booth, where we'll have the full range of Chaosium products for sale.
Plus...
Community Creator Lunch with Bridgett (informal, off-site)
Crown Food Court, Southbank (5 min walk from venue)
Sunday, Oct 9th, 12:00 PM - 1:00 PM
An informal social get together for Chaosium community content creators - (Miskatonic Repository, Jonstown Compendium, Explorers Society) with our community content ambassador Bridgett. Anyone interested in creating for these programs is most welcome!