Save on Chaosium fiction in our 'Stay In and Game' Warehouse Clearance Sale
Posted by Michael O'Brien on 28th May 2021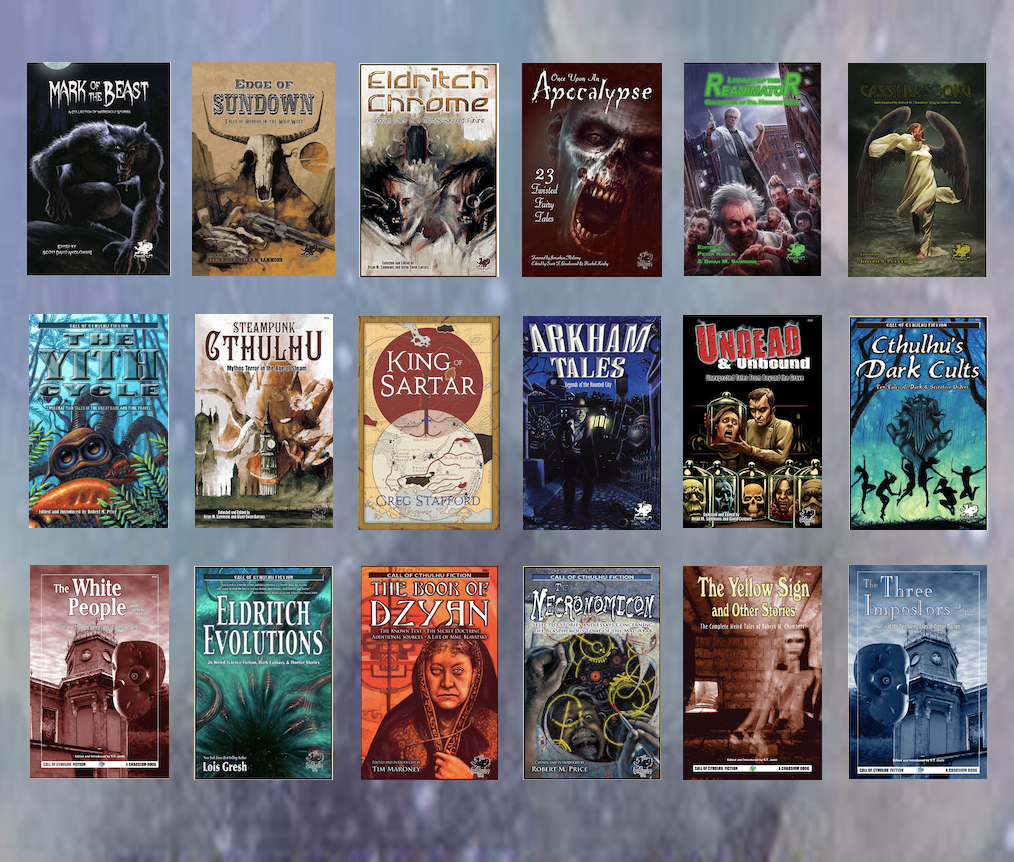 These are the Chaosium Fiction print titles available at special prices in our 'Stay In and Game' Warehouse Sale:
Fiction - trade paperback, includes PDF and/or e-book (EPUB/MOBI)
Fiction - trade paperback, does not include PDF or e-book
Plus dozens more Chaosium titles, at discounts from 15 - 66% off. Most titles come with the PDF included. While stocks last!
Shipping Notes
Check the individual product for availability in your local Chaosium warehouse (USA, UK, EU, Australia, Canada). Submit orders for items from a single warehouse at a time.
Chaosium warehouse locations:

And speaking of fiction, also check out our latest new fiction title, SISTERHOOD: sixteen horror stories by some of the genre's leading female voices.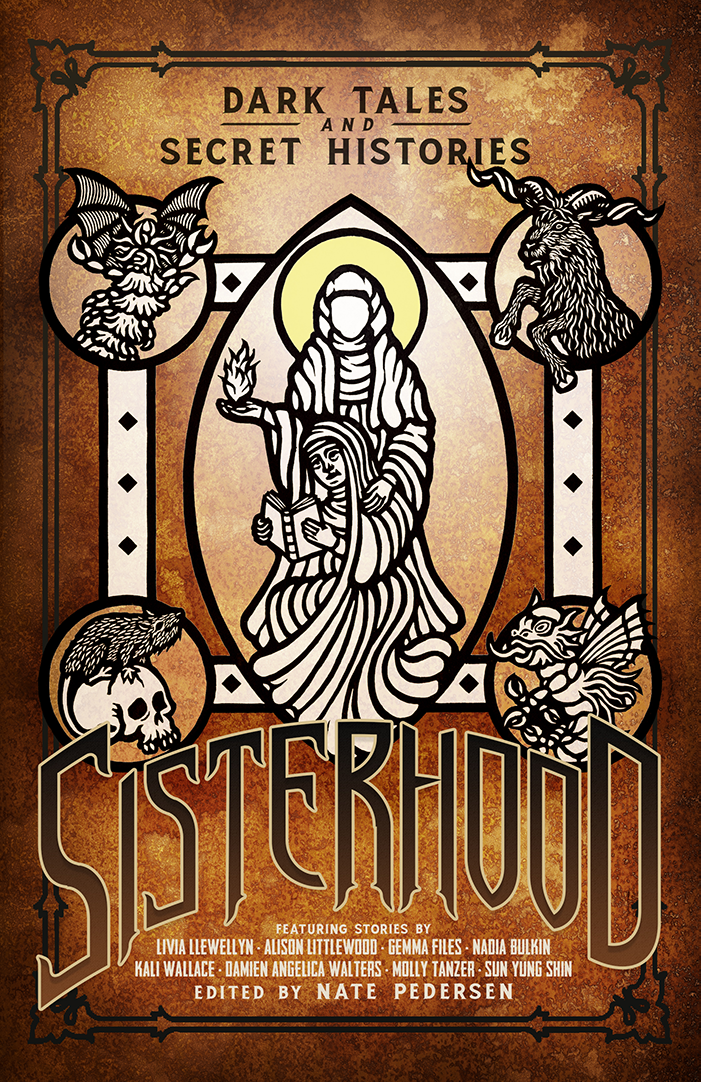 Sisterhood: Dark Tales and Secret Histories
Edited by Nate Pedersen
Cover art by Liv Rainey-Smith
CHA6058
ISBN 978-1-56882-464-2
264 pages
EPUB, PDF, and MOBI formats – USD$8.49
— Available now from Chaosium.com*, DriveThruFiction, and DriveThruRPG— Kindle version available from Chaosium at Amazon.com
*purchase the digital version direct from Chaosium.com and you'll get the full price off the cost of the printed edition (trade paperback) when it is released later this year.