RuneQuest Slipcase Sets to be released on March 28th!
Posted by Michael O'Brien on 20th Mar 2019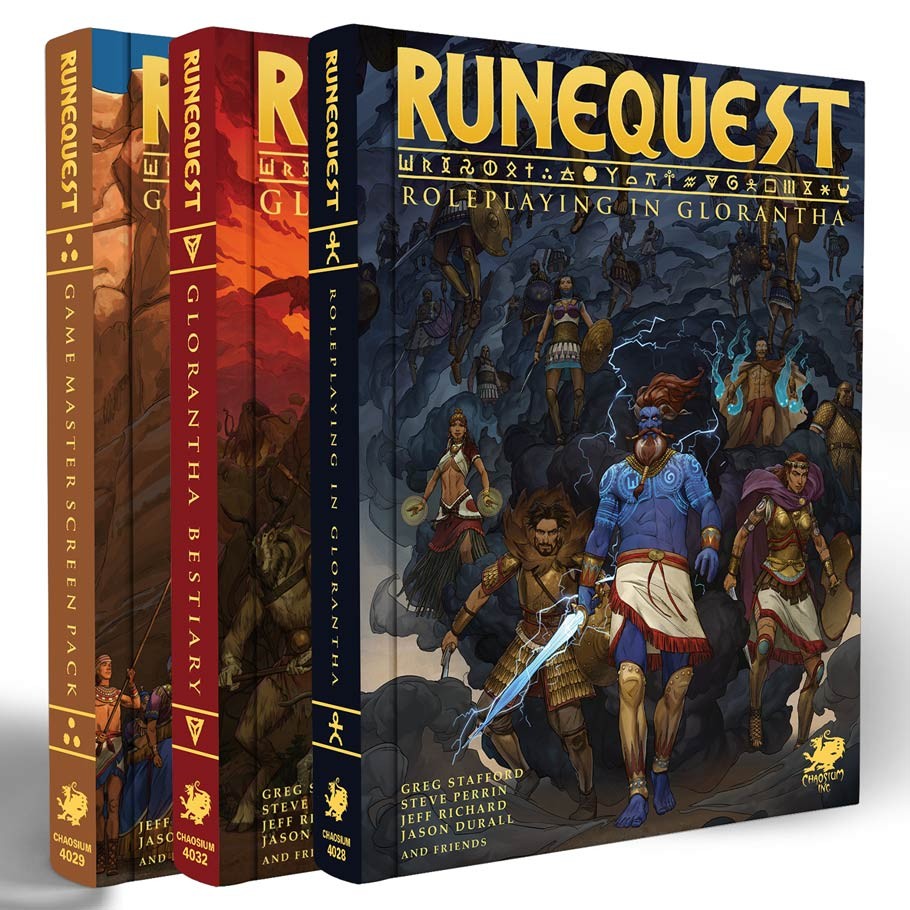 Great news! RuneQuest: Roleplaying in Glorantha will be released on Thursday March 28th!
The following physical products will be available to purchase from Chaosium.com, with copies all three of our warehouses (USA, UK, Australia):
RuneQuest: Roleplaying in Glorantha core rules
RuneQuest Glorantha Bestiary
RuneQuest Gamemaster Screen Pack
RQG Slipcase Set, containing all of the above
Plus, special RQG Leatherette edition!
Note: If you've previously purchased a physical copy of RQG core rules, or bought any of the PDFs, we'll have all details about the coupons soon.