RuneQuest Classics - now available POD, and 25% off until the end of the year
Posted by Michael O'Brien on 13th Oct 2020
Now available Print-On-Demand! The RuneQuest Classic collection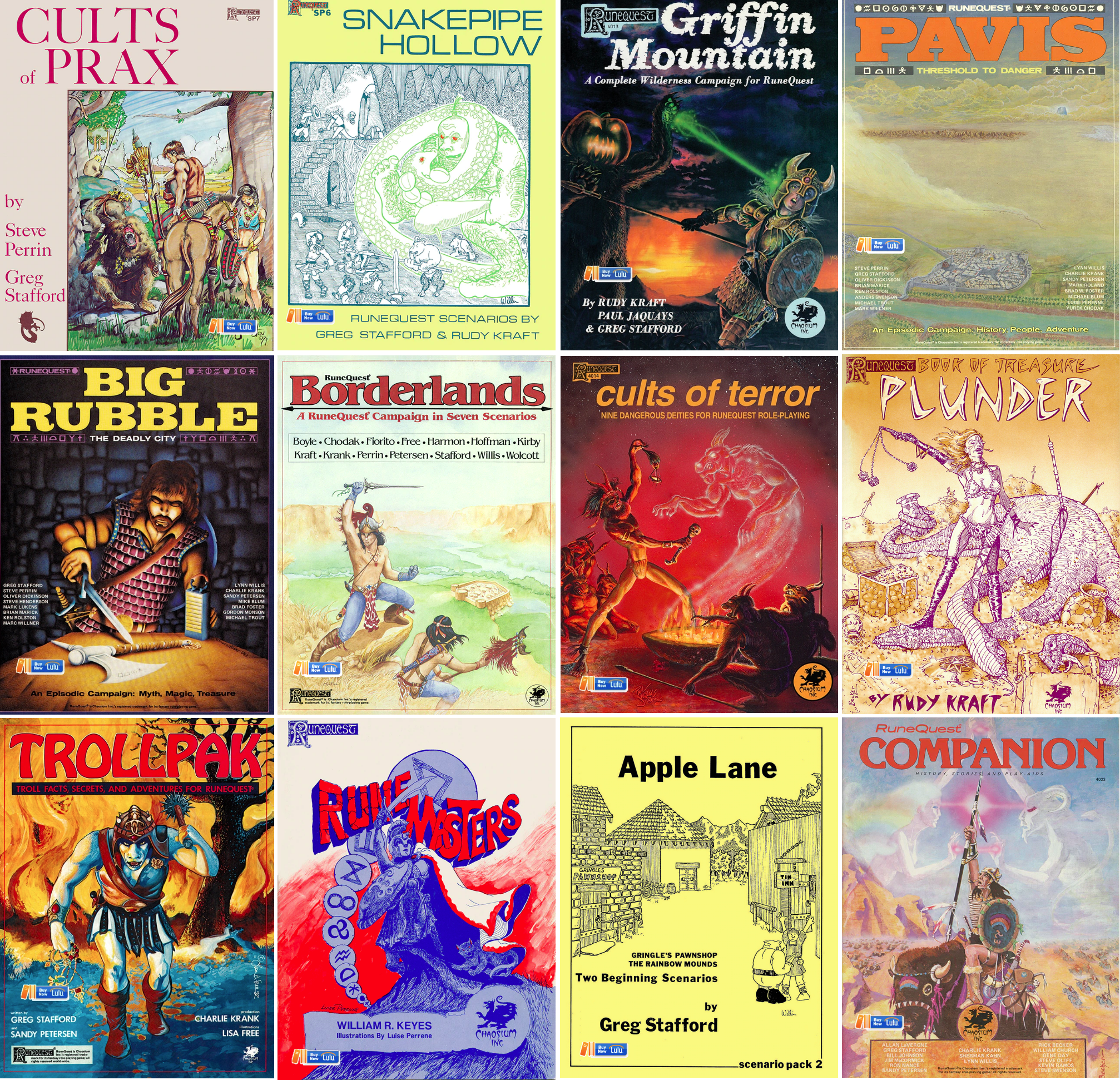 The following RuneQuest Classic titles are now available in print! These are all fully-remastered editions, true to the original printing and presented in book form. Includes PDF.
Coming soon!
SoloQuest Classic Collection - Softcover - POD
25% off - to December 31st, 2020
Please note, if you previously purchased one of these titles in PDF or received it through the RuneQuest Classic Kickstarter, there is NO discount to purchase the print version.
However, until the end of the year (December 31st, 2020) all RuneQuest Classic POD titles are 25% off. The 25% discount is applied at Checkout.
Ordering
POD titles are printed and shipped by Lulu. It will take a minimum seven days for Lulu to print your order.
Shipping for our POD products is calculated separately from our other products as they ship directly from the Lulu warehouses (USA, UK, Australia) directly to your address.
You will get notified via email as your order moves through the production and shipping process.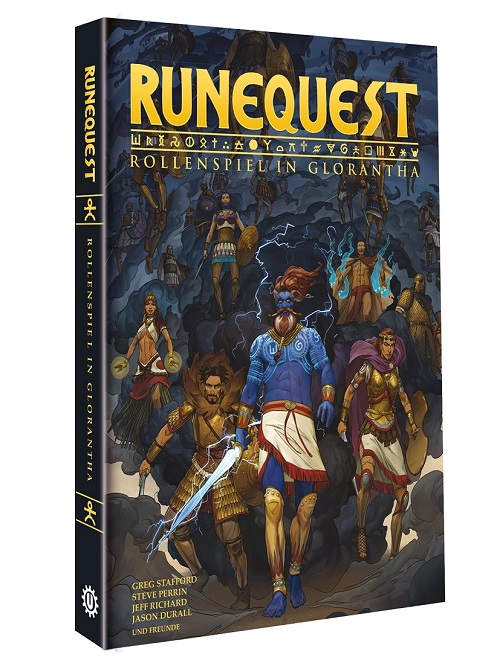 Note: Play with the new version! All the classic adventures can be enjoyed with RuneQuest: Roleplaying in Glorantha.
Curious about the difference? Check out our free conversion guide.