Rivers of London RPG update: playtesting the rules
Posted by Michael O'Brien on 25th Jul 2021
By Lynne Hardy, line editor for Rivers of London.
Even when the game you're developing is based on a tried and tested system, you still need to playtest it to make sure that all the tweaks and additions you've made work the way they need to.
Our intention was (and still is!) for Rivers of London: the Roleplaying Game to be an introductory-level RPG, based on the Call of Cthulhu Starter Set and Call of Cthulhu 7th Edition rules, taking the elements we know work well from its parent games and adding in the extra bits and bobs needed to support storytelling in Ben Aaronovitch's beloved urban fantasy world. That's why we brought in Paul Fricker as the lead designer – he knows a thing or two about Call of Cthulhu, having co-written the 7th edition rules with Mike Mason.
After in-house playtesting to develop the proof of concept and the early rules – all in consultation with Ben to make sure we're preserving the flavour of his novels – the first draft of the combat rules went out for external playtesting. Even though combat isn't central to Rivers of London, it does happen, and we wanted to make sure we got that right first. We received some very helpful feedback from our playtest groups across the world, and used it to refine the system even further.
Once we were happy with the foundations, we built upon them. And when we felt everything was ready, we contacted the groups who had volunteered for the second round of external playtesting. Some of those playtesters had taken part in the first round, others were new to the game.
This time, the groups received all the rules (including the additional ones for more experienced players), three scenarios (an introductory solo adventure plus two scenarios for group play), and profiles for the major NPCs from the Rivers of London world, as well as a variety of support materials, including handouts and at-a-glance guides.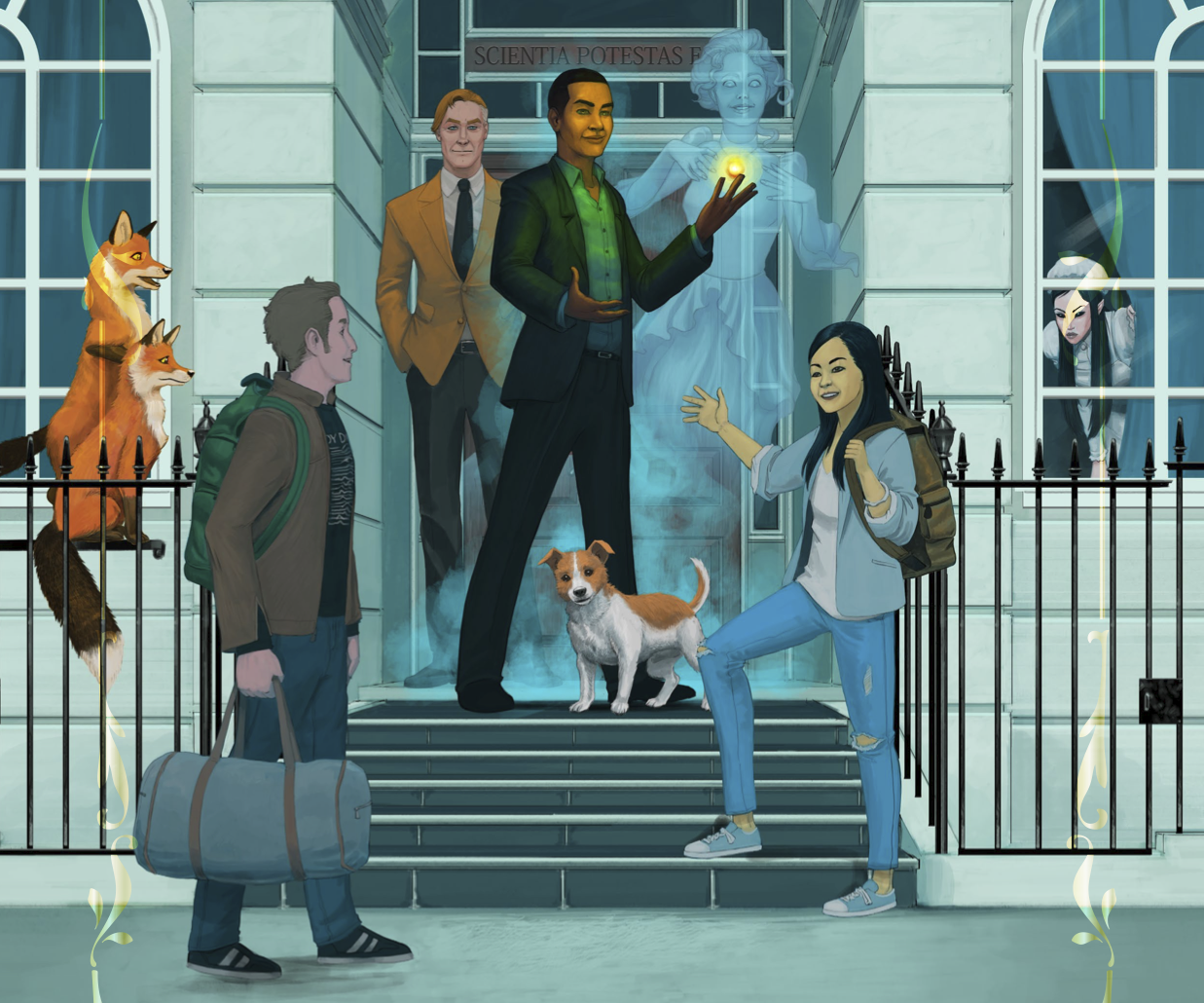 L-R: Molly, Peter Grant, Sahra Guleed. Rivers of London character art by Anastasia Magloire.
Playtesting finished at the beginning of July, and we've received a lot of feedback! Here's a small selection:
I enjoyed many of the ways the rules have been simplified compared to BRP as used in Call of Cthulhu. The Common Skills with universal base success percentages is a strong innovation – H
Character creation (minus gear and spell choices) can be completed in under 10 minutes. I love how easy it is to roll up a character. The "Investigator at a Glance" section was particularly helpful – B
Having the options for [combat] responses clearly laid out was very useful, particularly including the 'do nothing' option so that I knew that actually was an option. The 'dive for cover' option is also great fun – S
[Of the solo adventure] Probably the best introduction to any RPG ever – E
It's now our job to go through all of the comments, so that we can refine the rules where we need to and make sure that they are as clear and as easy to use as possible. The overall impression, though, is that even people who aren't familiar with Ben's novels had a lot of fun playing the game, which is exactly what a game developer wants to hear!
And finally, we'd like to say a huge thank you to everyone who has helped with playtesting Rivers of London: the Roleplaying Game. Your time, energy, and feedback are greatly appreciated.
Rivers of London

Ben Aaronvitch's The Rivers of London series follows Peter Grant, an ordinary constable turned magician's apprentice, as he solves crimes across London in a sensational blend of inventive urban fantasy, gripping mystery thriller, and hilarious fantasy caper. The series debuted in 2011 with Rivers of London (Midnight Riot in the US) and now includes more than a half-dozen novels, several novellas, and a number of comic book series. The series has sold well over two million copies and has been translated into fourteen languages. In May 2019, Simon Pegg and Nick Frost announced that their production company, Stolen Picture, had acquired rights to create a television series based on the world of the Folly. Author Ben Aaronovitch is also known for his work on both television and audio scripts for Doctor Who.