Rivers of London RPG Release Party in Berlin - May 1st
Posted by Michael O'Brien on 20th Apr 2023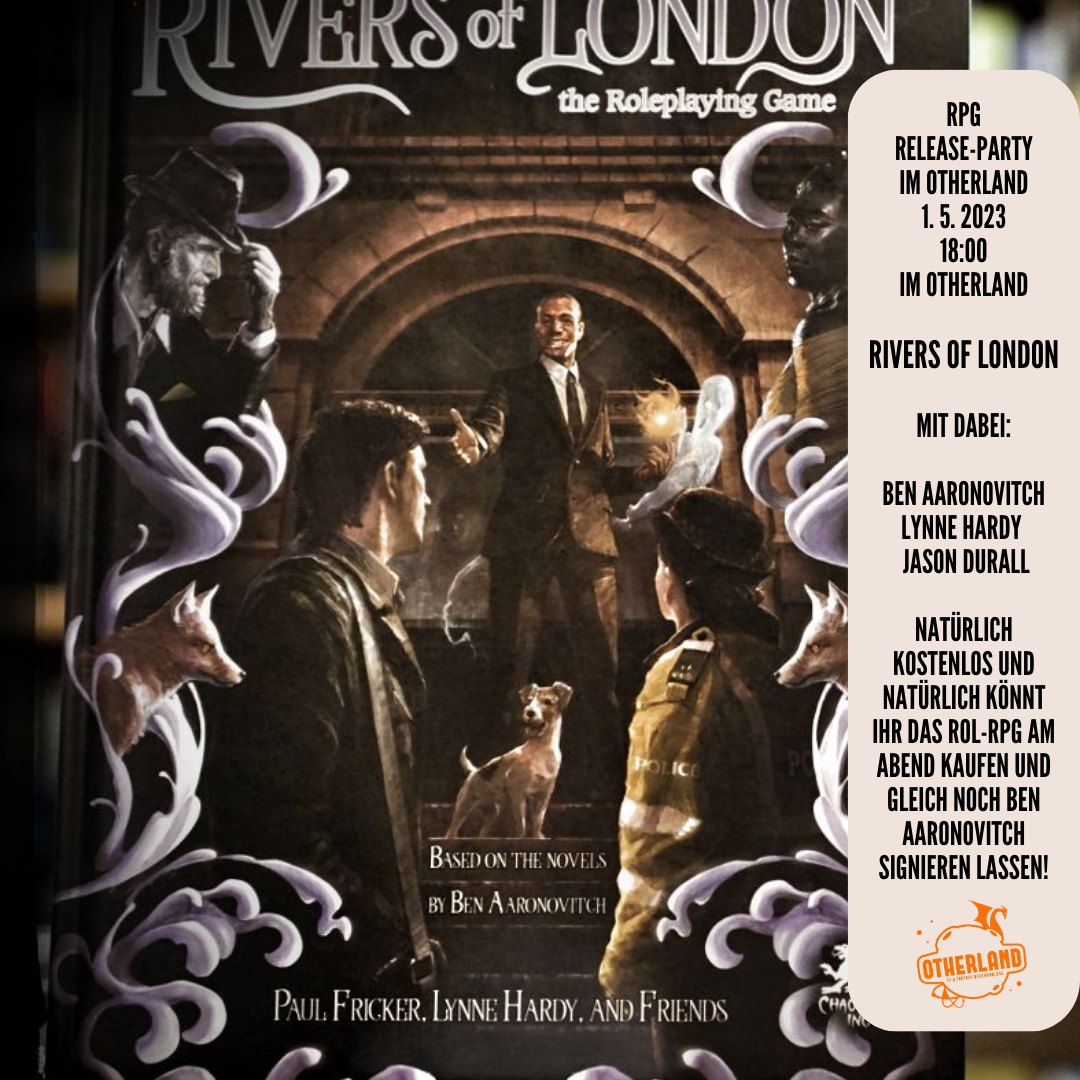 "Ever since I can remember, I've wanted my own roleplaying game" - with these words, Ben Aaronovitch introduces the roleplaying game to his Rivers of London novel series. So here it is, Rivers of London: the Roleplaying Game, developed and published by Chaosium, publisher of the legendary RPGs Call of Cthulhu and RuneQuest.
Celebrating the release, you can join Ben Aaronovitch and Lynne Hardy, the principal author of the Rivers of London RPG in Berlin, Germany on May 1st!
There'll be drinks, a Q&A with Lynne and Ben moderated by Jason Durall (himself line-editor of Chaosium's RuneQuest), the opportunity to get your books signed and even to join a short game run by Lynne or Jason. The party starts at 6pm and will have to wrap around 9, so better be on time if you don't want to miss the best parts!

1st of May 2023, 6pm at the Otherland Bookshop (Bergmannstraße 25, 10961 Berlin, Germany) admission free.