Regency Cthulhu releases in full color hardback on October 27
Posted by Michael O'Brien on 7th Oct 2022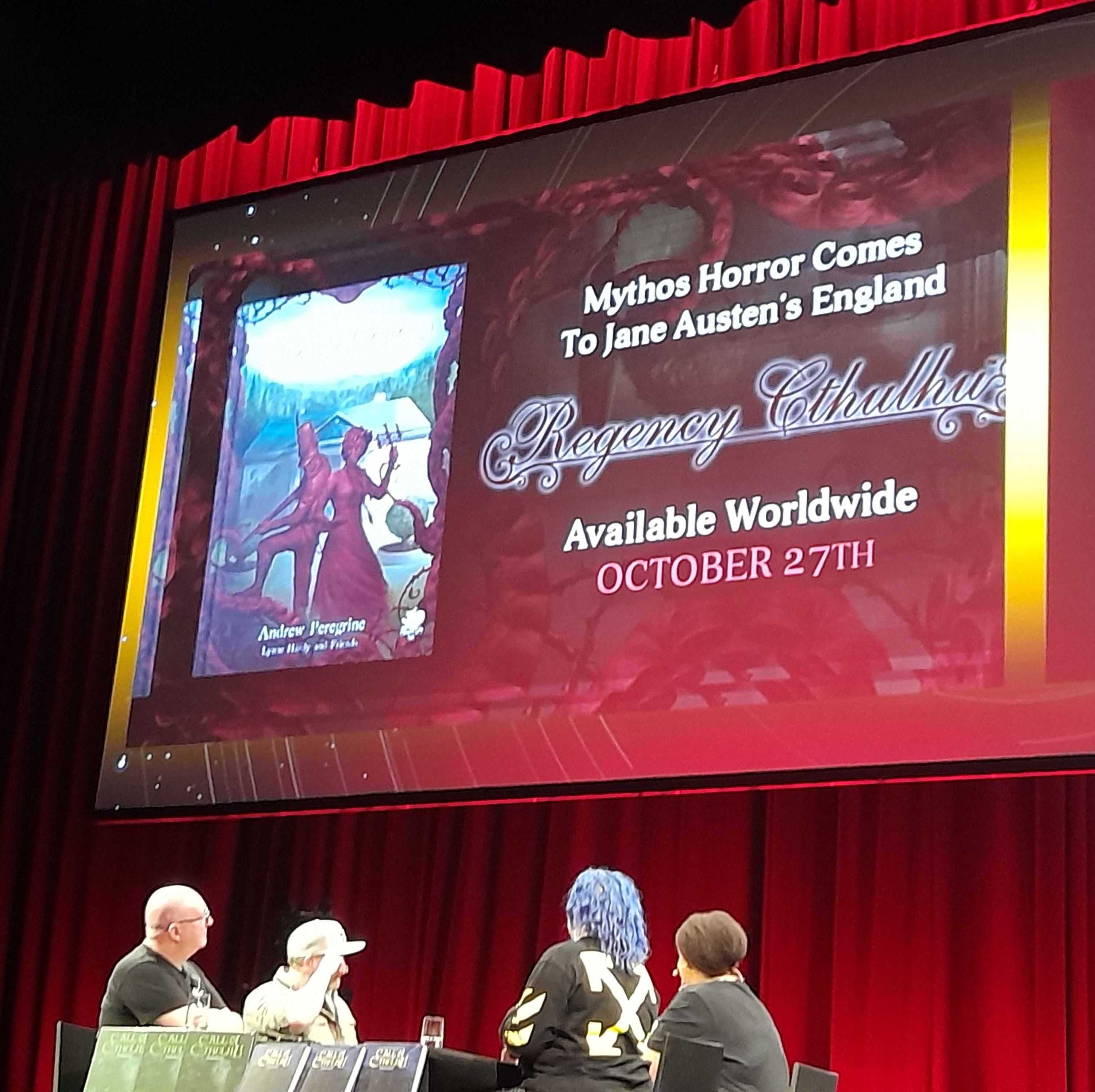 The secret was revealed at PAX Australia tonight! (during the Acquisition Incorporated Plays Call of Cthulhu show)
Regency Cthulhu releases at Chaosium.com worldwide October 27th!
Full color hardback and special collectors' leatherette edition. Price includes PDF.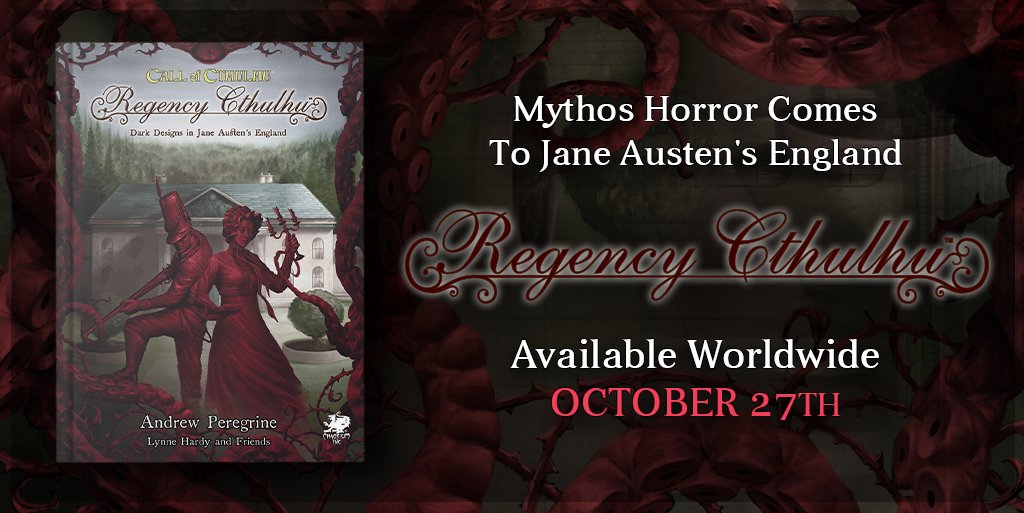 UPDATE:
Due to circumstances beyond our control, we unfortunately have to delay the release of REGENCY CTHULHU.

Never fear—as soon as we have more info on when this spooktacular book goes on sale, we will let you know!

nb we are also delaying our Regency Cthulhu actual play show on Twitch until the book's release.