QuestWorlds Update: 2022 is going to be the year of Questworlds!
Posted by Michael O'Brien on 17th Jan 2022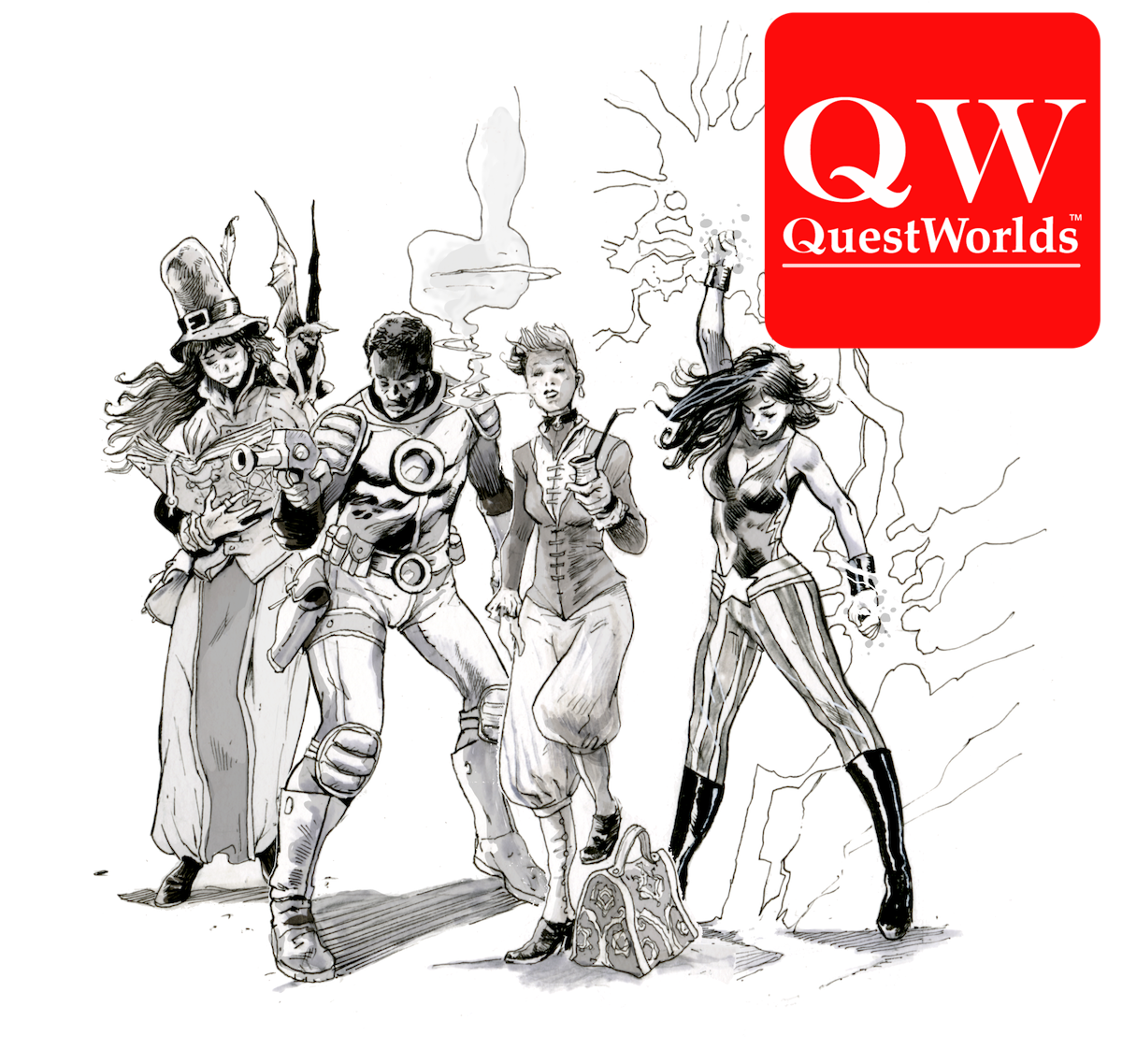 A quick update from QuestWorlds line editor Ian Cooper:
"The first draft of the Questworlds Core Book is off to copy editing here at Chaosium!
Susan O'Brien will be polishing it up – I am really looking forward to the process of collaborating with her to make QuestWorlds better and take it to the next stage. I'm far too close to it now, to be capable of the alchemy that will turn lead into gold.
We are getting art in from Lionel Marty, including the character art shown above, and now I can focus on finishing art direction (and drawing up some charts etc.), whilst the book goes through the refiner's fire.
2022 is going to be the year of Questworlds!
And don't forget in the mean time you can always check out the SRD."
---
QuestWorlds is Chaosium's rules-light RPG system that facilitates beginning play easily, and resolves conflicts in play quickly. It features an abstract, conflict-based, resolution method and scalable, customizable, character descriptions. Designed to emulate the way characters in fiction face and overcome challenges, it is suitable for a wide variety of genres and play styles.
For more about QuestWorlds, see: https://questworlds.chaosium.com