One Last (Final!) Chance to Catch the Train!
Posted by Michael O'Brien on 23rd Apr 2018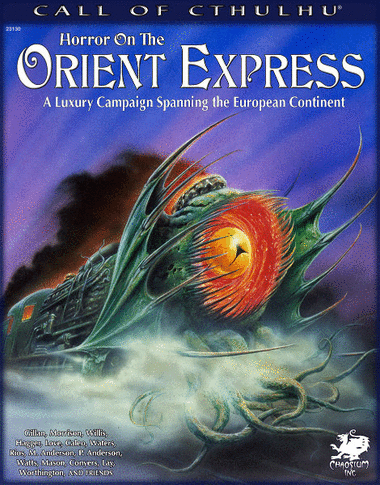 We thought we had sold out of HORROR ON THE ORIENT EXPRESS, our luxury campaign for Call of Cthulhu 7th Edition, but recent stocktaking at our UK and USA warehouses has uncovered some additional copies!
We have a very limited number of these boxed sets available, and once sold, they are sold.
These will go on sale on our website on Monday April 23rd at 10AM US Central Time.
This is the final chance to get the boxed edition from Chaosium.com. After that, the train goes back in the shed. HotOE will eventually be back in a new edition—most likely in a slipcase rather than a box—sometime in the next several years (no firm date yet).