Product Lines
Product Lines
Horror on the Orient Express
Horror on the Orient Express
Horror on the Orient Express
Product Description
MAN DIES THREE TIMES IN ONE NIGHT!
A puzzling headline begins a front-page article found in the Times of London. Three men, all identical in identification, were found dead in the same room of the Chelsea Arms Hotel. All were dispatched in a similar manner—stabbed through the heart.
Then the home of a valued friend burns to the ground, severely injuring him in the process. An odd summons, a surreptitious meeting, and a thousand-mile journey begins on the legendary rail service carrying the investigators to Constantinople, the Gateway of the Orient.
HORROR ON THE ORIENT EXPRESS contains a massive and legendary campaign, of up to nineteen adventures, for the Call of Cthulhu roleplaying game. Beginning in 1920s London, the investigators journey to Paris and thence to the ancient city of Constantinople. With luck, they also return home.
Optional episodes are set in ancient times or special places (Roman-era, Dark Ages, Gaslight-era, the Dreamlands), so that the players can experience the founding, creation, and discovery of crucial elements of this campaign. Also included is a modern-day coda to the storyline, an alternate ending for those wishing a shorter campaign, and a built-in survival guide to aid beleaguered investigators.
This is a heavy 9 x 12 x 3" box filled with seven perfect-bound books and more: the Campaign Book, Through the Alps, Italy & Beyond, Constantinople & Consequences, Strangers on the Train, and the The Traveler's Companion. In addition, there is a book of handouts for the investigators, a European Route Map, three era-inspired luggage stickers, two era-inspired postcards, a matchbox, the Scroll of the Head, four U.S. passports, a bumper sticker, six pages of train plans that can be laid end-to-end, the Mims Sahis ceremonial knife, and fragments of the Sedefkar Simulacrum collected along the journey.
---
Our Kickstarter backers have received their copies, and here are some of the early reviews:
Tidbits about ORIENT EXPRESS from your emails:
The box is awesome!
_____

We got the package -- many thanks. We are still boggled by how huge it is, despite the warnings. And all of that's just the books! Thanks again.
_____

Wow - just wow...
_____

The most amazing campaign set I've ever seen...
Delays be damned please do another one...
And I haven't even opened the actual 'Horror' box yet...
Love that a lot of the little items are carefully packages in envelopes with OE logos…
_____

Mine arrived in Tennessee a couple of days ago. Absolutely stunning. Well done, guys.
_____

Just got a nice sized box from the gang at Chaosium. I can't wait to open it up and rummage thru all the neat stuff inside.
_____

I just received my case, its a thick sucker, but im amazed at all the work that was put into this. Two years was a hell of a time, but this thing landing on my door makes me feel the wait was worth it
_____

Many moons ago I picked up a box set for Call of Cthulhu... well, actually I picked up two (HotOE and Masks of Nyarlathotep) so when I heard that there was a kickstarter to launch a new edition of HotOE I rushed to that site and backed it. So far I've only glanced through the new PDFs, but they look wonderful. Seeing that this edition retained the custom skills for The Strangers on the Train NPC booklet brought a smile to my face as I recalled memories of the players' reaction to a 6 year old schoolboy pranking them; not because he was a cultist or possessed, but because he's an old of control 6 year old. ‰Û¬‰Û¬Ah, the herrings were dark red in those days! ‰Û¬‰Û¬Now I am thinking of who to invite over to run HotOE again, but I shall wait until the physical copy arrives. Those handouts were among the high points of those box sets, and materials of that quality are still rare in today's game market.
_____

So much, and more than I even I imagined!

I really, really can't wait for the boxed set after seeing the PDF offering. The cartography is amazing and the story, in its scope and depth are incredible. I really like how "Horror" has been updated and am stoked for all the new adventures set traditionally in the 1920s CoC setting and others.
______

The amount of research, time and effort put into this project made it worth the wait. The accuracy of information, the beautiful art and illustrations emerge you in the period and are very informative, truly bringing the campaign to life.
_____

HotOE second edition far outshone my expectations for it. I have a copy of the original and there is no comparison between the two -- excellent improvements on one of the top five campaigns for ANY rpg (funnily enough you also produce two of the others in Masks of Nyarlathotep and Beyond the Mountains of Madness).
______

Horror on the Orient Express returns with a vengeance: A grand and significantly expanded 2nd edition of the epic campaign that killed many player-characters in the 1990's, Horror on the Orient Express has proven that crowd-funding has the power transform and enhance, especially with a talented crew like Chaosium involved. Despite delays, this product (which was already of significant size) has developed into a truly epic campaign, with huge amounts of support material hand-outs and bonus content. ‰Û¬If you missed it the first time, now is a fantastic opportunity. I very much anticipate opening that enormous 3KG+ box.
_____
I'm in the San Francisco Bay Area, and I got my package last night. Lift with your knees, people! It's a monster! (It was delivered on the night of our big rain storm. The box was safely tucked in a dry corner of my porch, but the weather was more appropriate for an Innsmouth box set! Ooo, hey, now there's an idea. *slap self!* Right, where was I?)
Chaosium should have included a dinner-bib with Horror on the Orient Express, because the moment I opened the box I started to DROOL! Everything is SO GREAT!!! Every time I pulled something else out of the box, I would call out to my girlfriend in the next room, "OOO! Baby! Look at THIS!!!" (She's a geek, so she was appropriately impressed by all the goodies.)
There are--as discussed extensively elsewhere--a few extra items still to come, but hey, this is a long train... it can't arrive all at once. But the engine, the dining car, and first-class sleepers are in the station, my friends!
Anyway, I am totally blown away at how great this box set is. It's insane, it's huge, it's gorgeous. I was pretty blown away by how much material was in the .pdf's, but actually holding it in my hands and flipping though it? Wow. Bravo!
Another friend in our game group also ordered HotOE, and we're trying to decide if I'm going to run it, or if she is. Either way... I can't wait to play this EPIC ADVENTURE!
Well done, everyone. Seriously.
Inventory locations for this Product
In USA: No
In UK: Yes
In Australia: No
In Canada: No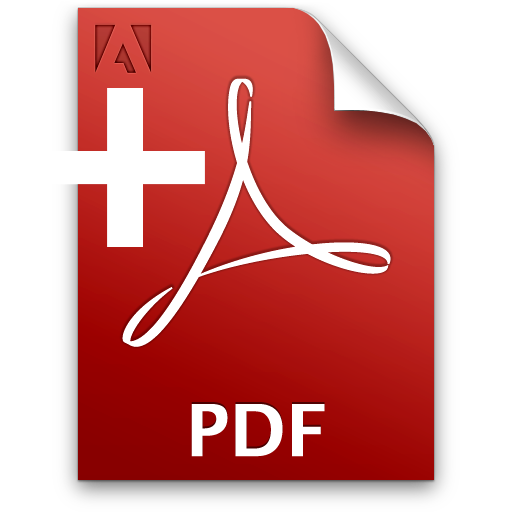 PDF Included with Boxed Set - Add it to Cart after you choose this.
if you add Horror on the Orient Express to your cart, the Horror on the Orient Express PDF will be available for free! You should add the PDF to your shopping cart after you add the physical book in order to receive your FREE PDF. Please check your shopping cart for a link to the PDF before you begin the check out process.
Product Reviews
Find Similar Products by Category
Customers also viewed