More coloring fun at home: Chaosium releases RuneQuest The Coloring Book as a free download
Posted by Michael O'Brien on 2nd Apr 2020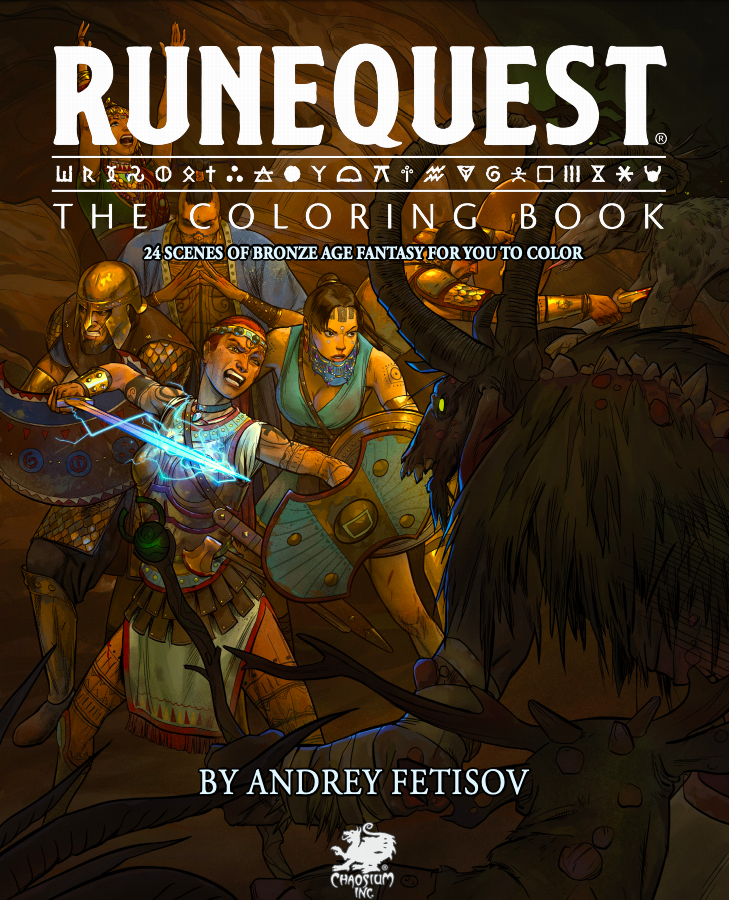 Chaosium's RuneQuest: Roleplaying in Glorantha has been described as "one of the most stunning RPG books ever made", and now you can color in Andrey Fetisov's Gold ENnie Award-winning art yourself, with RuneQuest The Coloring Book. It's a free download, one of the fun and engaging diversions the Chaosium team has been working on to help keep spirits up and minds occupied while staying in, working-from-home, in quarantine, or in self-isolation.
The book features 24 scenes of Bronze Age Fantasy to color, with scenes from current and future RuneQuest releases. Evocative Gloranthan locations include Snakepipe Hollow, Boldhome, the Big Rubble, the Pegasus Plateau, the Smoking Ruin, Nochet, the Vale of Flowers, the Monkey Ruins, and more.
Create your own technicolor cure for generic fantasy!
Wishing everyone all the best until the Stars are Right again.
— your friends at Chaosium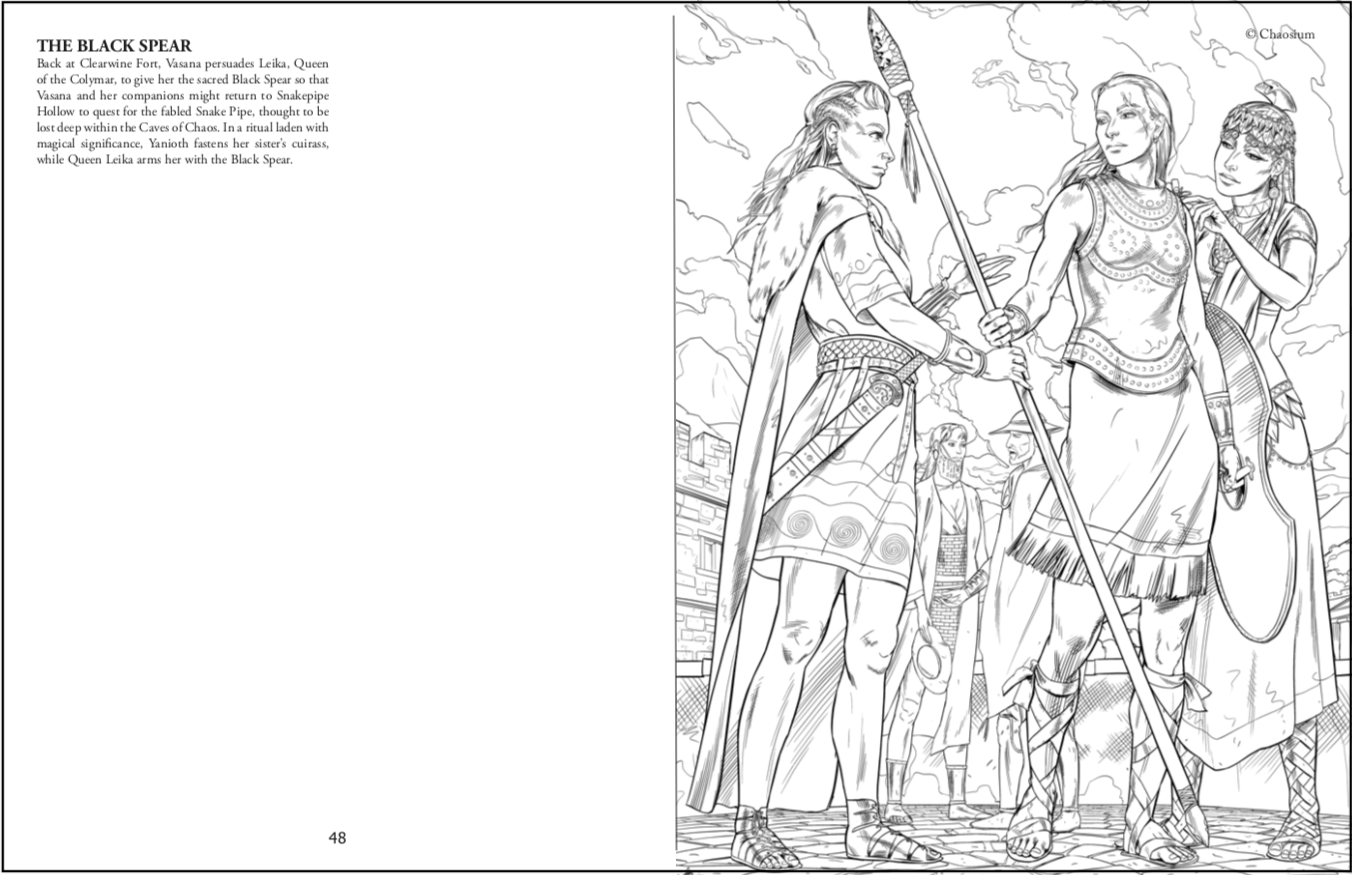 RuneQuest Coloring Competition
We had a lot of fun with our Call of Cthulhu Coloring Competition last month, so we're doing the same for RuneQuest in April!
Colour in any of the scenes in RuneQuest the Coloring Book and share your work on social media with the hashtag #homewithchaosium.
Use Photoshop or a paint program on your computer, or print off your picture of choice and color it in with pencils, pens, Walktapus Ink, etc, we don't mind.
We'll share your works on our channels and BRP Central for everyone's delectation. We'll also pick out some winners! Winners will receive a Chaosium Redbubble Art Board of their own coloring-in masterpiece.
Download RuneQuest the Coloring Book for free here.