Miskatonic Monday: seven new releases!
Posted by Michael O'Brien on 24th Sep 2018
Seven new Call of Cthulhu community content releases for the Miskatonic Repository this #MiskatonicMonday, including scenarios (one in English and French), props, a setting book, and an one adventure that even comes in two versions; full color, and a B&W "print-friendly" version...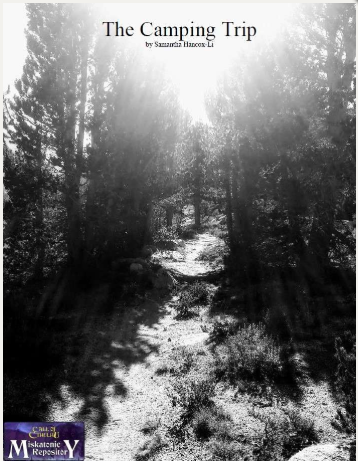 The Camping Trip
by Samantha Hancox-Li ($3.99, 27 page PDF)
In the abandoned town of South Glastenbury, a group of hikers catch a glimpse of a universe vast and fascinating and strange — before being reminded that this universe is also inimical to human life.
The Camping Trip is a short (4-5 hours) purist (1920s) scenario for 3-6 players.
Samantha talks more about her Miskatonic Repository creation at her blog.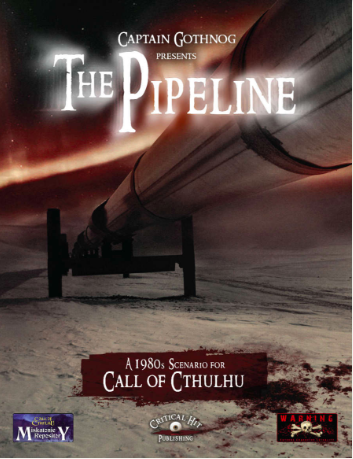 The Pipeline: A Call of Cthulhu Scenario for the 1980s
By Alex Guillotte ($11.95, 72 page PDF)
Classic 80s horror action, this scenario explores and expand the concept of survival in Call of Cthulhu by providing additional challenges and pressures for the investigators to face.
Includes: 7 arctic hazards, a 45 page scenario (with 10 pages of handouts), 8 pages of NPCs (with 8 playable investigators), a new monster, a new occupation (Arctic Guide), new equipment, and new archaic weapons.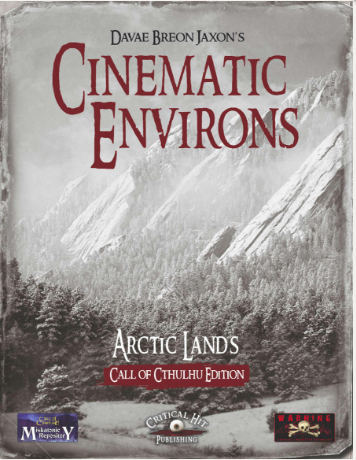 Cinematic Environs: Arctic Lands [Call of Cthulhu Edition]
by Davae Breon Jaxon & Alex Guillotte ($4.95, 32 page PDF)
A new series of supplements designed to help Call of Cthulhu Keepers paint vivid cinematic scenes for their players in a way that gives the environment its own unique character.

This first in the series deals with Arctic Environs. It discusses the effects of deep cold, despair, frostbite and generally miserable conditions one is likely to encounter in the frozen wastes, glacier fields and tundras of your world.

The creators say there are more Cinematic Environs for Call of Cthulhu coming soon!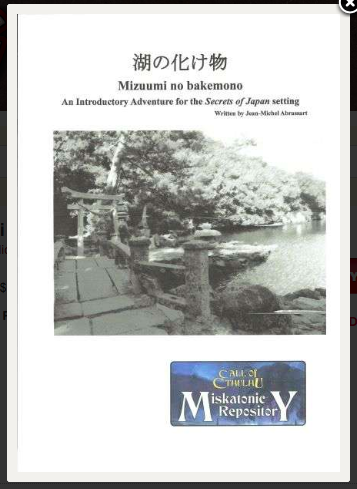 Mizuumi no bakemono
By Jean-Michel Abrassart (Pay-what-you-want, suggested price $1.00, 12 page PDF)
An Introductory Adventure for the "Secrets of Japan" setting.
Keiko Satou, a Japanese high school girl, drowns in the Abugawa River. It's up to her classmates to investigate what really happened to her!
This scenario is available in English and French.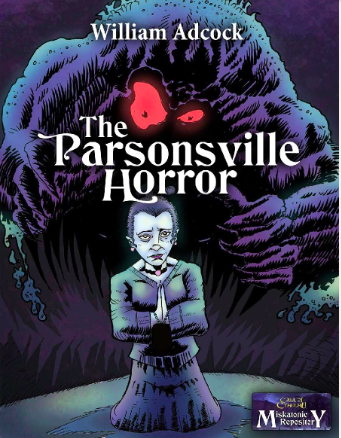 The Parsonville Horror
By William Adcock ($8.99, 18 page PDF)
Parsonsville, Kentucky, 1928. The managing executive of Associated Anthracite, LLC, the company operating the mine at Parsonsville, has gone missing in the middle of tense negotiations with striking miners. Tensions grow as accusations of foul play are leveled, and Parsonsville is swiftly becoming a powder keg, just waiting for a spark. The missing man must be found before the town erupts into violence, but other passions run high and dark things lurk amidst the spreading kudzu.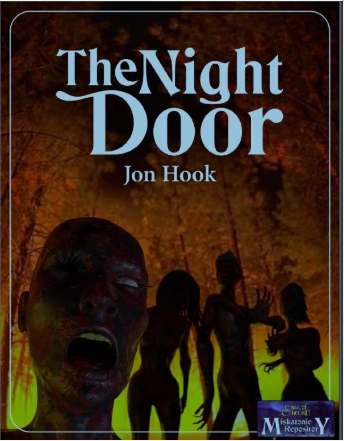 The Night Door
By John Hook ($10.00, 40 page PDF)
The Green Mountain forest in southern Vermont is having one of the worst seasons of summer wildfires that its seen in some years. Your close friend, Rhonda Stillman, has just lost her family cabin to a wildfire just outside of Dover, Vermont. She's asked you, her friends, to help her process through this difficult time in her life. But, what begins as a somber weekend of emotional support for a friend becomes an investigation into the cause of the multitude of forest fires. Is it arson, or something far more sinister?
Also available in Print Friendly version ($3.00, 20 page PDF).
No color artwork and a minimum number of player handouts. The adventure has been optimized to be printed at home, but it is still a fully playable edition of the adventure.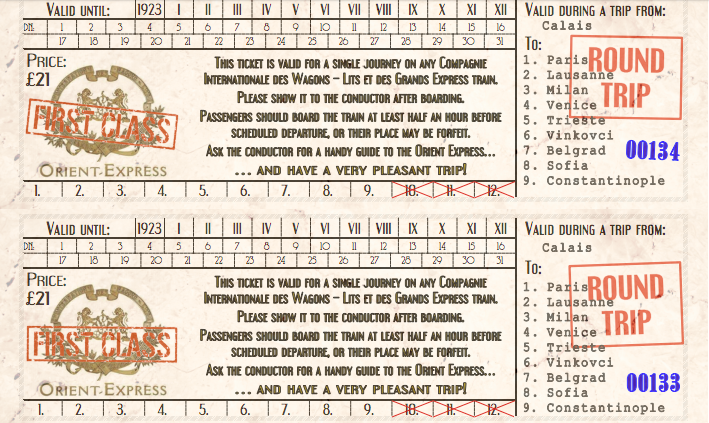 Orient Express Tickets
By Andrzej Rylski (Free, 2 page PDF)
Five first-class 2-sided ticket props for the fabled Horror on the Orient Express campaign! An excellent add-on to an epic journey.
Each ticket has a different serial number and slightly different position of stamps, to add authenticity.
WHAT IS THE MISKATONIC REPOSITORY?
Are you a Keeper looking for new scenarios and story elements? A player looking for something mysterious to spark a character idea? Is your group looking for eerie ideas to use in your game? The Miskatonic Repository is where you can find —and create —self-published material for the Call of Cthulhu roleplaying game.
Interested in submitting content? Go here to see the guidelines, and here for the additional guidelines. No extra license is required. Get started and download the MS Word template or the InDesign template for Miskatonic Repository submissions, and check out our other free creator resources.