Miskatonic Monday #50/Journey to Jonstown #36: Mimosas at Chaosium Con!
Posted by Michael O'Brien on 11th Apr 2022
Chaosium community content ambassador Bridgett Jeffries writes:
"The ChaosiumCon 2022 Community Content Networking Mixer Event (with Mimosas!), was a complete blast! A huge thank you to everyone who participated!!! I'm proud of you creators and future creators! Let's create new things together!!!
My big brother and fellow ambassador Nick Brooke was kind enough to sign my copy of his bestselling book, Black Spear! If you look closely, you'll also see my printed scenario, Sorrow in Tsavo!
And the "Try This At Home" panel for community content was a real delight! We covered how to get started, resources, compliance, support, marketing, community content focused groups, and more!
Remember creators, no matter where you are in your journey, you're not alone."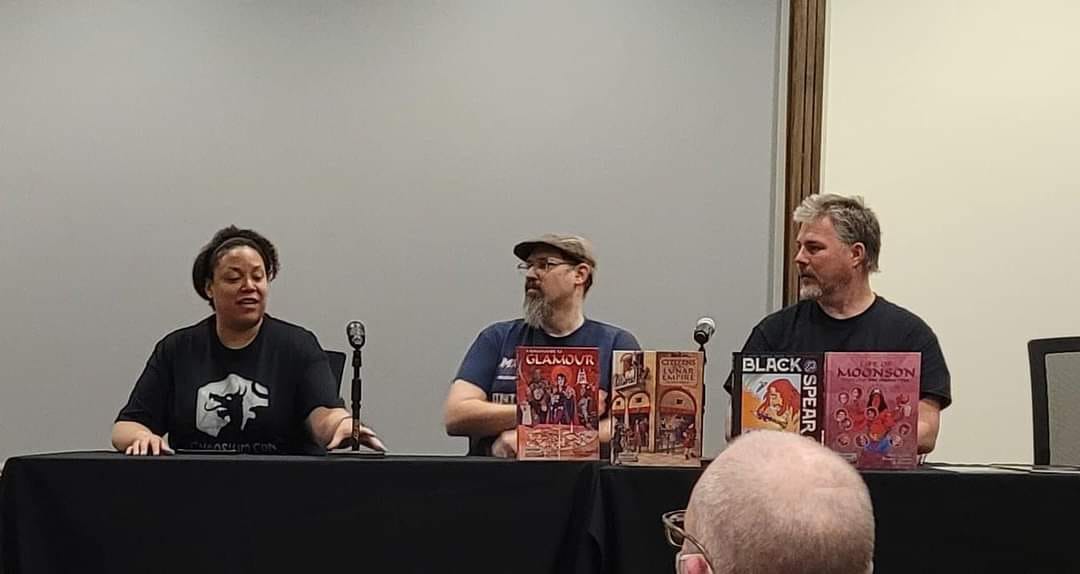 Bridgett at the 'Try this at Home' panel, with Miskatonic Repository creator and chair of the Council of Shoggoths (organizing committee for the annual online Miskatonic Repository Convention) Heinrich Moore, and fellow community ambassador Nick Brooke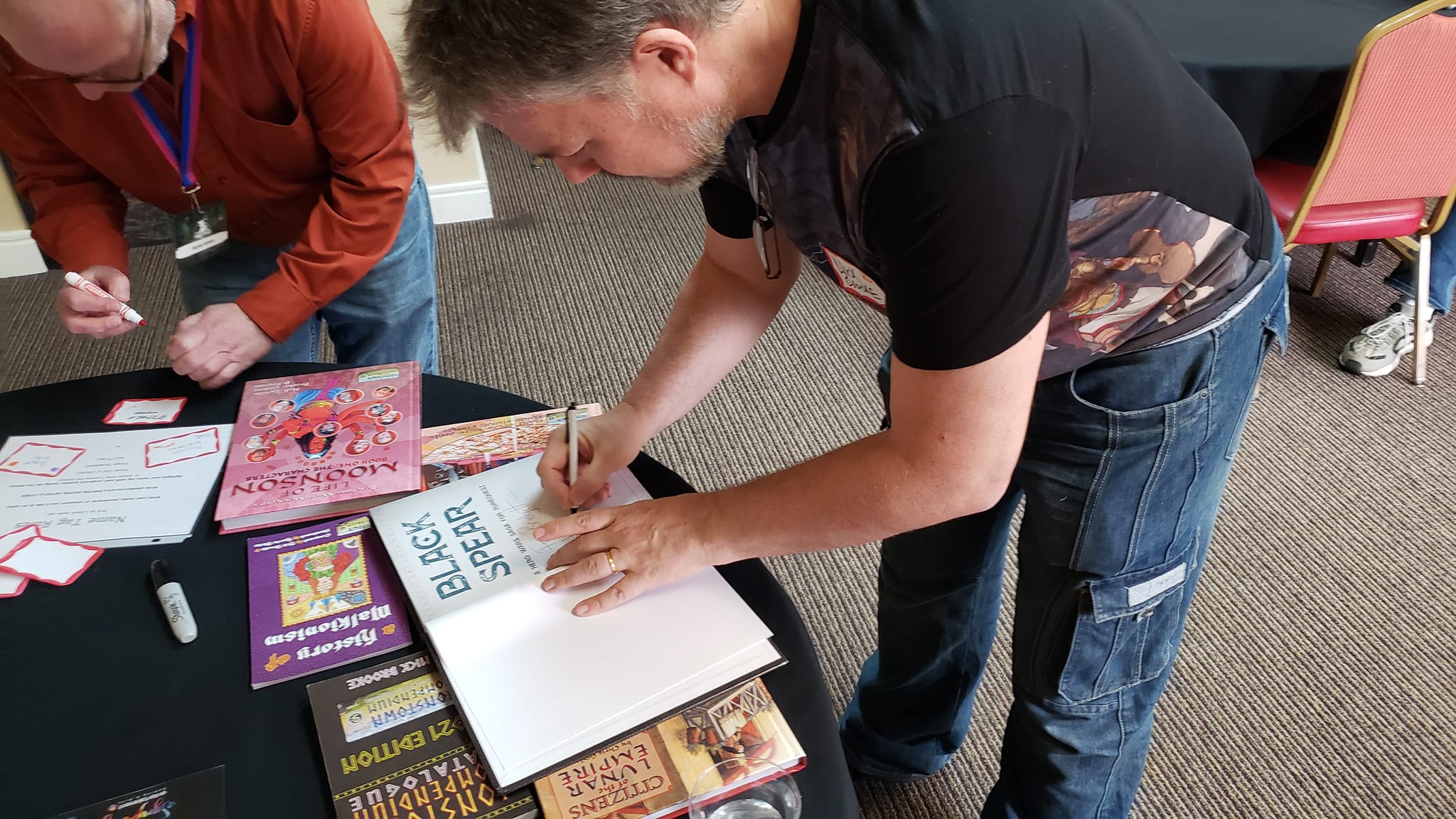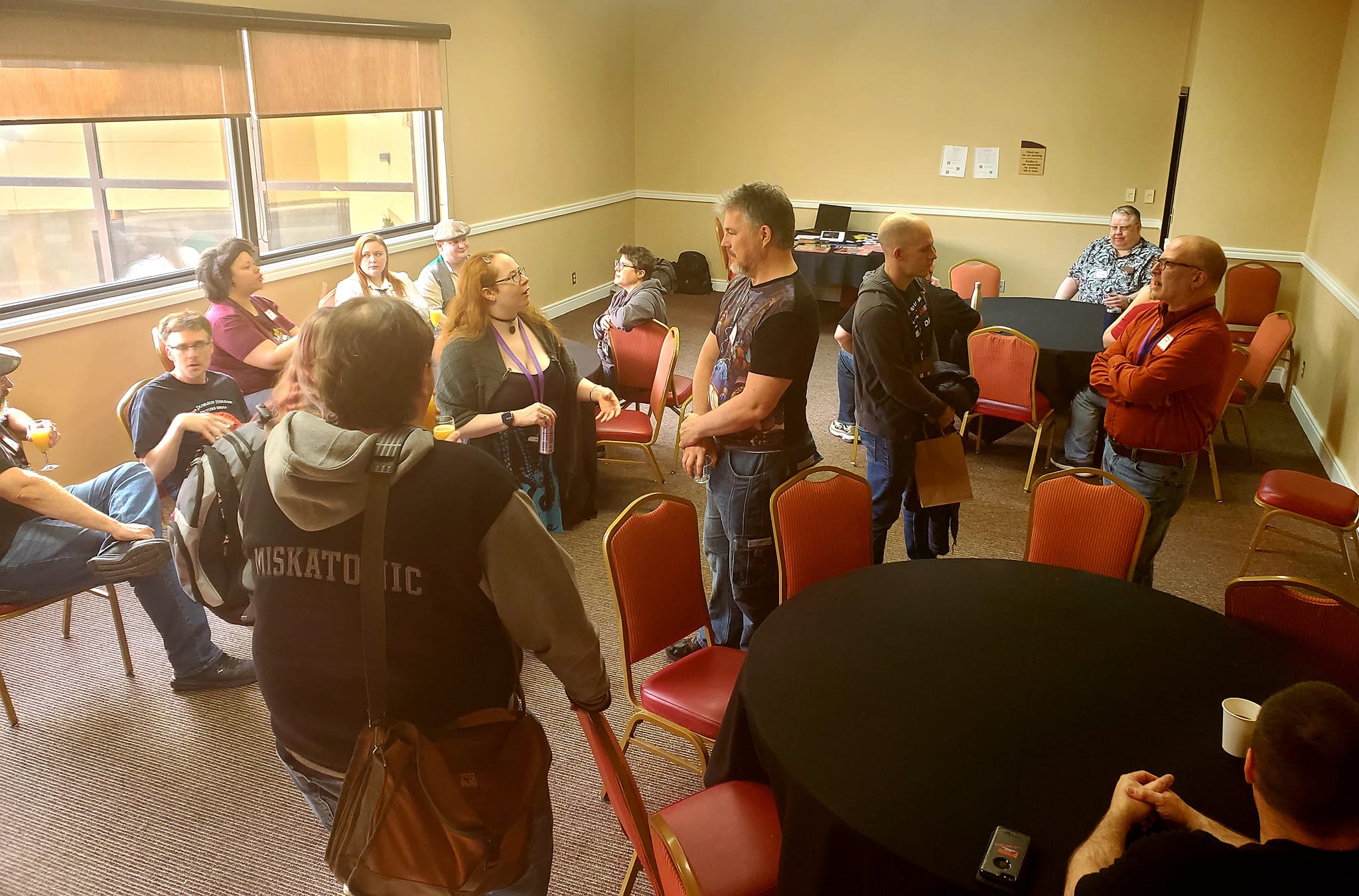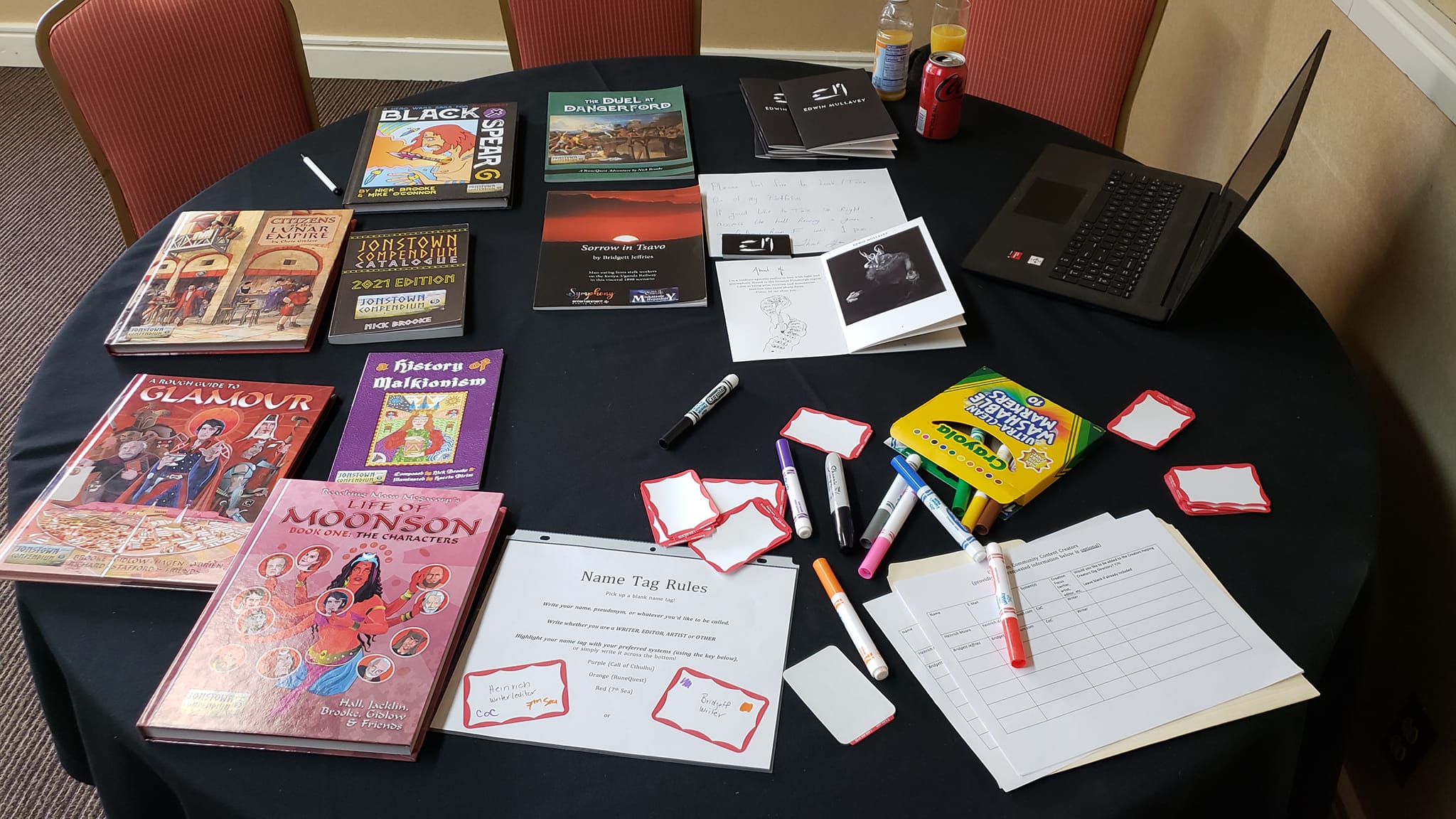 The Miskatonic Repository is Chaosium's platform on DriveThruRPG for independent creators of gaming material for the Call of Cthulhu tabletop roleplaying game. It was launched in December 2018. The Jonstown Compendium, established in December 2019, fulfils the same function for RuneQuest and Greg Stafford's world of Glorantha.
The success of these fan-driven programs is evident by their thriving communities of creators and the rapidly growing number of titles available, with more added every week.

If you are interested in creating your own independent content for these programs, our community content ambassadors Allan, Bridgett, and Nick are here to help! They can provide advice with the various aspects of creating and publishing a community content work, including ideas generation, IP issues, writing, editing, art direction, layout, publication, and preparing a title for print-on-demand. They can also direct queries to the appropriate person at Chaosium or DriveThruRPG if need be.