Miskatonic Monday #36: undertaking the 'Write your First Adventure' RPG workshop
Posted by Michael O'Brien on 16th Aug 2021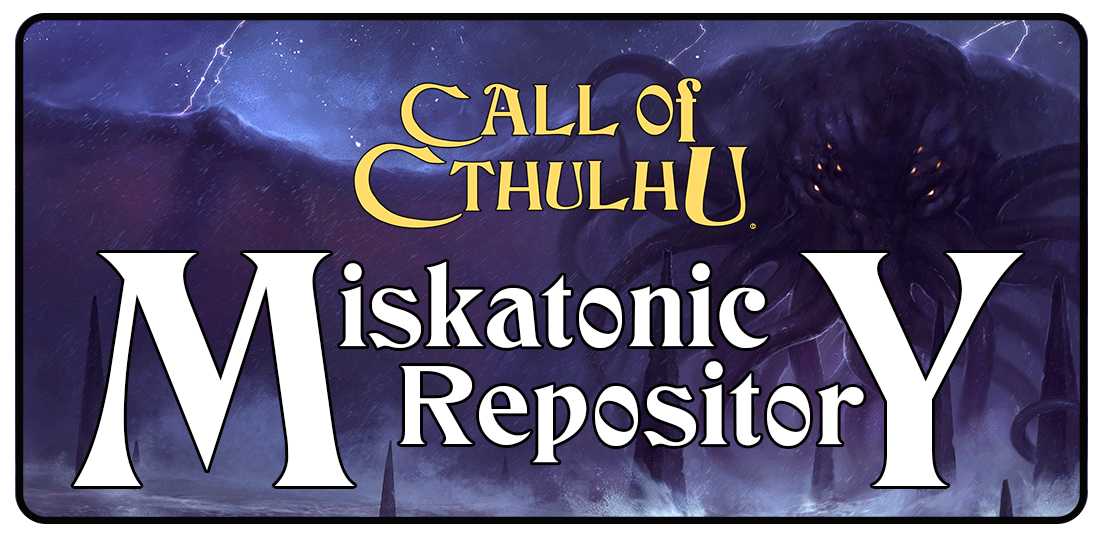 "I've been writing reviews, news stories and feature articles for so long I can do it in my sleep, and have written quite a few (as-yet unpublished) short stories, but hadn't turned my hand to writing RPG scenarios intended for anything except my own use," says gaming journalist Royce Wilson in a feature article in Game On Australia.
Royce took part in the Storytelling Collective's Write Your First Adventure RPG Writer's Workshop last month, and found it a rewarding experience that he highly recommends.
And you can see his finished product at the Miskatonic Repository – the Call of Cthulhu scenario Storm from a Teacup, which is set in the Prohibition Era, and involves the players investigating a mysterious tea brew which induces horrifying, madness-inducing Cthulhu Mythos-related hallucinations among imbibers.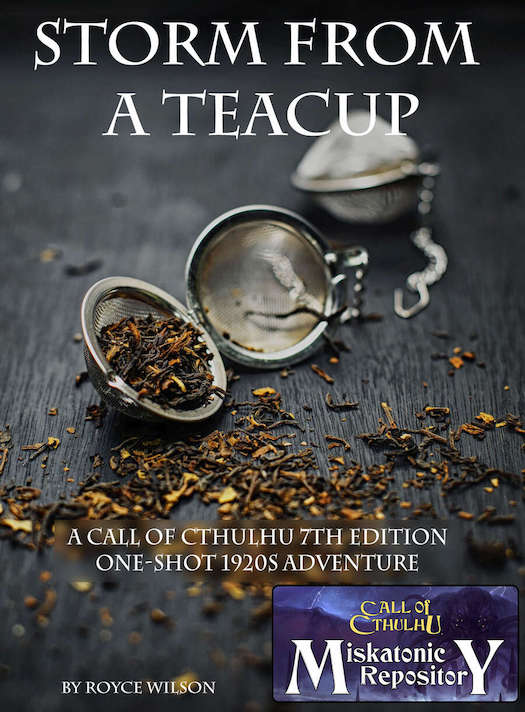 Royce says, "the experience and knowledge I've gained has definitely been worthwhile and I look forward to using it to write (and publish) more RPG adventures in the future."
The article notes that the Miskatonic Repository is a supportive incubator for anyone interested in writing and creating in the tabletop roleplaying industry, and that Chaosium uses the platform to help identify writers the company would like to work with for official Chaosium titles.
We've highlighted the torrent of exciting new Call of Cthulhu community content titles from alumni of the workshop in recent Miskatonic Monday posts: here, here, here, and here.
The Storytelling Collective's Write Your First Adventure program will run again in November this year.
Read Royce Wilson's full piece here:
https://www.gameonaus.com/featured/undertaking-a-rpg-adventure-writers-workshop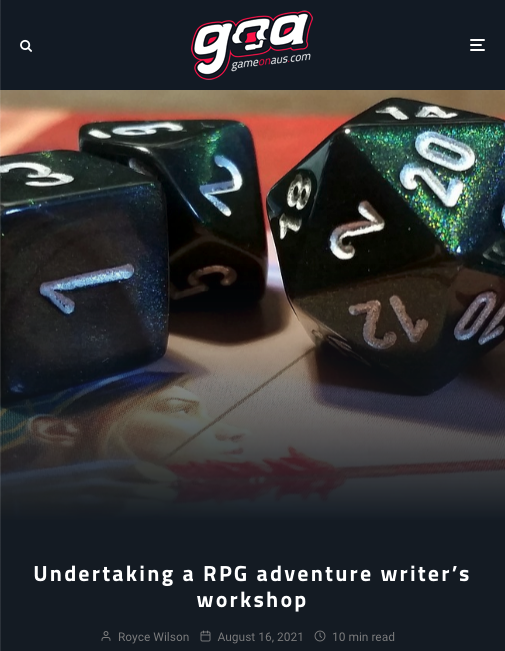 Under The Miskatonic Repository community content license, Call of Cthulhu fans can make their own work for use with the game line available to the public, using guidelines, templates, and art provided by Chaosium.
Whether you share your content for free or put it up for sale, this program is a digital home for terror that joins the dreamscapes of all who peruse it.