Matt Ryan: A Time to Harvest Reflection
Posted by Michael O'Brien on 28th Sep 2021
Chaosium's staff cartographer Matt Ryan on why the recently-released A Time to Harvest has a special place in his artistic career.
A Time to Harvest holds a special place in my heart and in my artistic career. Complete disclosure: despite having several Chaosium games on my shelves, I'd never played Call of Cthulhu until the organized play release of this campaign in 2016. Excited to play, I asked my local comic book shop owner, Tim, if I could run weekly sessions in his store (Comics for Collectors, Ithaca NY). I hoped to introduce new players to the hobby. Not only did Tim say yes, he joined the game! We put up fliers, and people showed up, played once, and stayed for the campaign.
The organized play version was released to Cult of Chaos members monthly, with each chapter coming with supplemental maps. Looking at the map that was supplied of Cobb's Corners, a fictional Vermont town, I wondered if I could draw it in 3-D perspective. I did, the sketch wasn't awful, and I shared it on a Call of Cthulhu group's social media.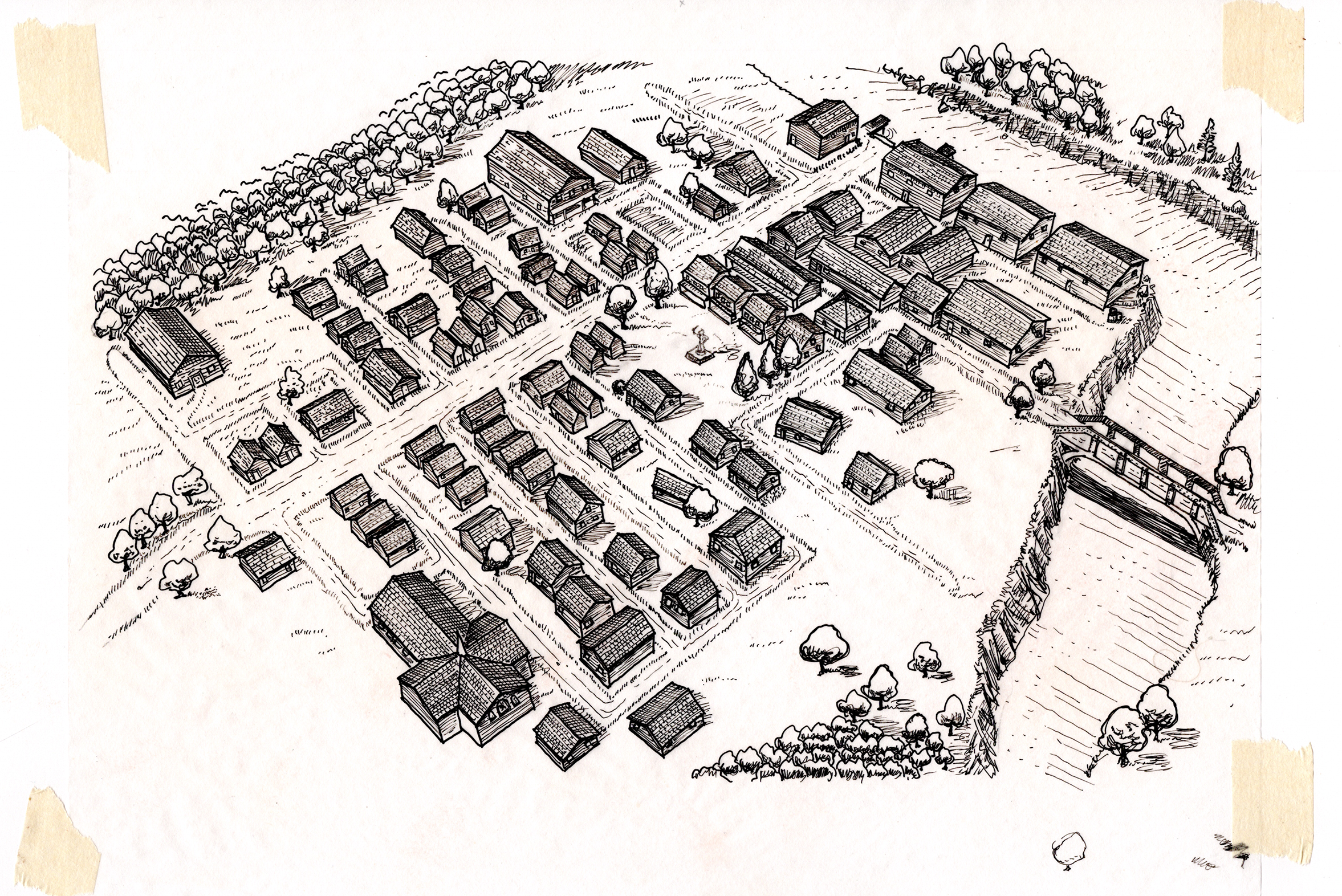 Matt's Fan Map of Cobb's Corners
Chaosium Call of Cthulhu creative director Mike Mason saw the sketch and messaged me, asking if I'd like to draw maps for him. Of course I agreed. While not my first maps for Chaosium – Jeff Richard had earlier seen my work and asked me to draw six maps for The Glorantha Sourcebook – I was excited to draw maps for Call of Cthulhu.
Assignment followed assignment and I contributed maps to several great Call of Cthulhu books. And then Mike asked me if I'd like to draw new maps and handouts for the new A Time to Harvest book. I almost fell out of my chair. I love this campaign. It's terrifically terrifying, especially chapter two (personal favorite) and the climactic scene on the village green. While running it I'd made new friends, strengthened relationships with current friends who joined the game, and introduced Call of Cthulhu to a dozen new players.
Mike gave me great artistic freedom and let me create all sorts of marginalia art and drawings not in the original scope of work. It was fantastic fun.
Propelled by this project, I went on to draw more maps for Jeff Richard and Jason Durall for RuneQuest line, for David Larkins for the Pendragon line, and for Lynne Hardy's excellent new campaign The Children of Fear. I was having the time of my life.
While working on the Sartar Master Map for the forthcoming Sartar campaign supplement, Jeff sounded me out as to whether I'd be up for joining Team Chaosium as the in-house cartographer. Mike enthusiastically encouraged me in this idea, and in January 2021 Chaosium and I made it official. I've been able to work on some fantastic projects since then, not all of which I can talk about yet, and the fun continues!
Some of Matt's cartography in A Time to Harvest: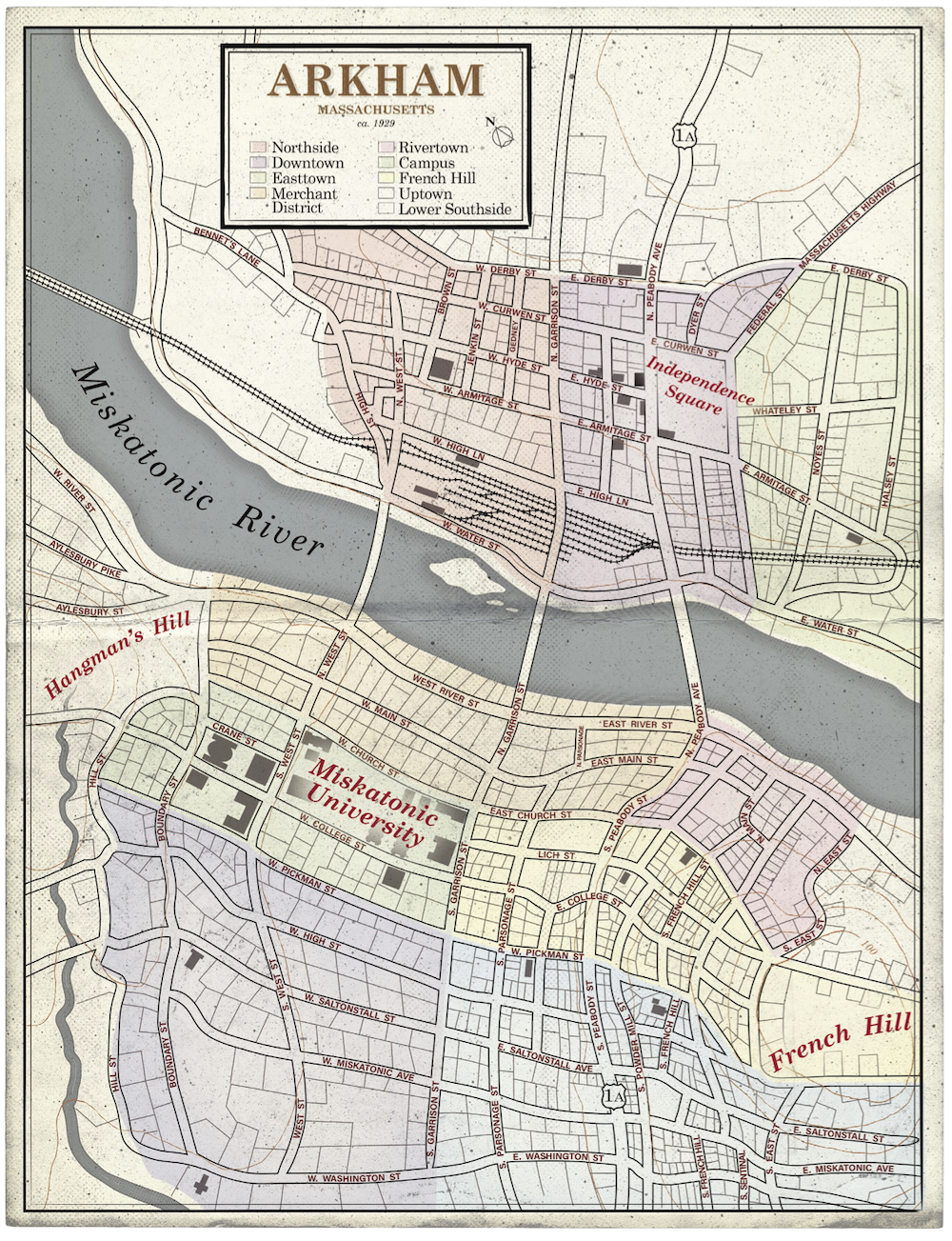 A Time to Harvest is out now in PDF*. Set in the picturesque state of Vermont at the beginning of the 1930s, this six part campaign is compatible with both Call of Cthulhu and Pulp Cthulhu rules.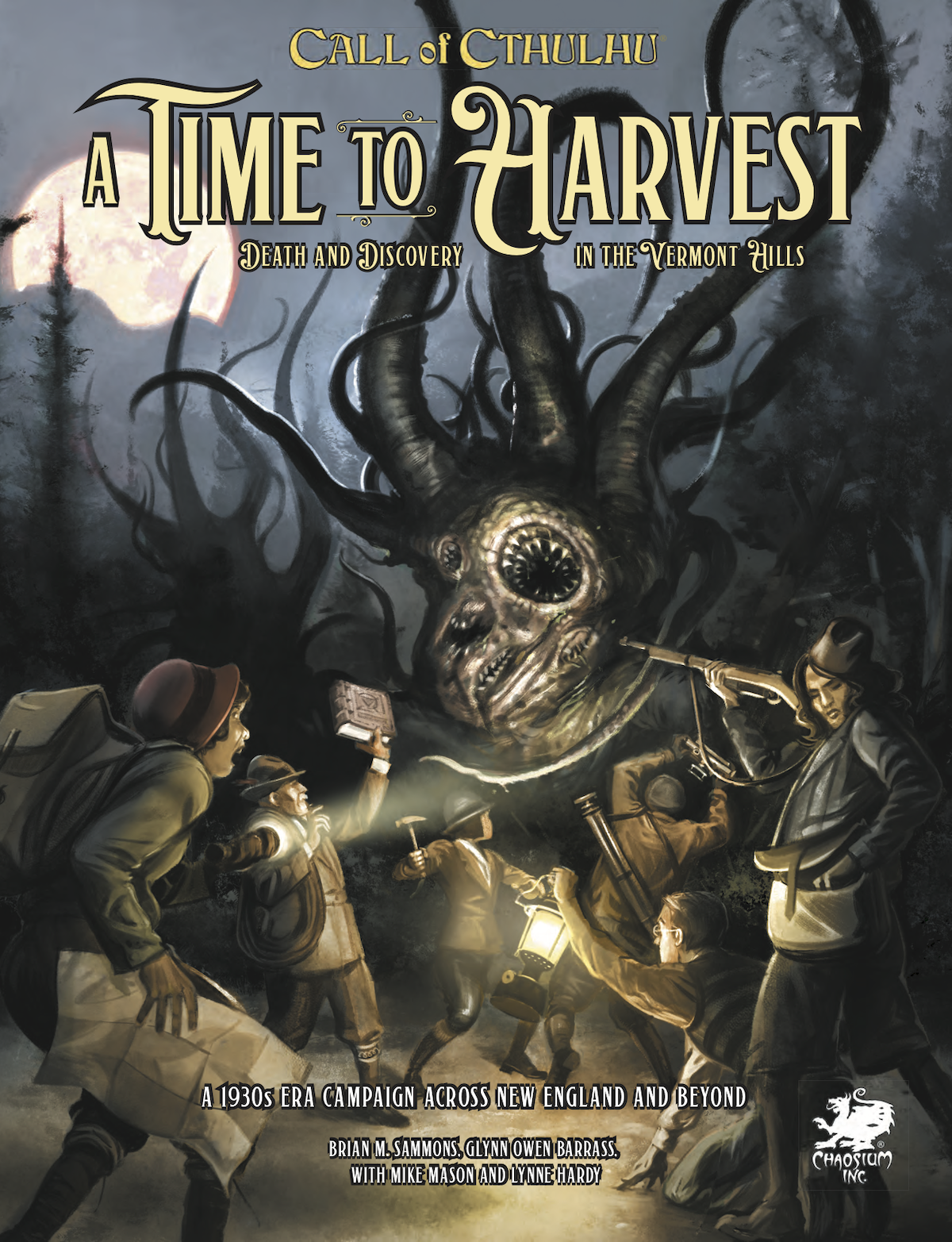 *buy the PDF direct from Chaosium.com now and we will send you a discount coupon just before the physical book goes on sale to offset the PDF purchase price you have already paid. The full color hardback will be out in early 2022, but why wait?
A Time to Harvest is also available in PDF at DriveThruRPG.