Learn the RuneQuest rules by playing our FREE online SoloQuest adventure: 'The Battle of Dangerford'
Posted by Michael O'Brien on 19th Dec 2021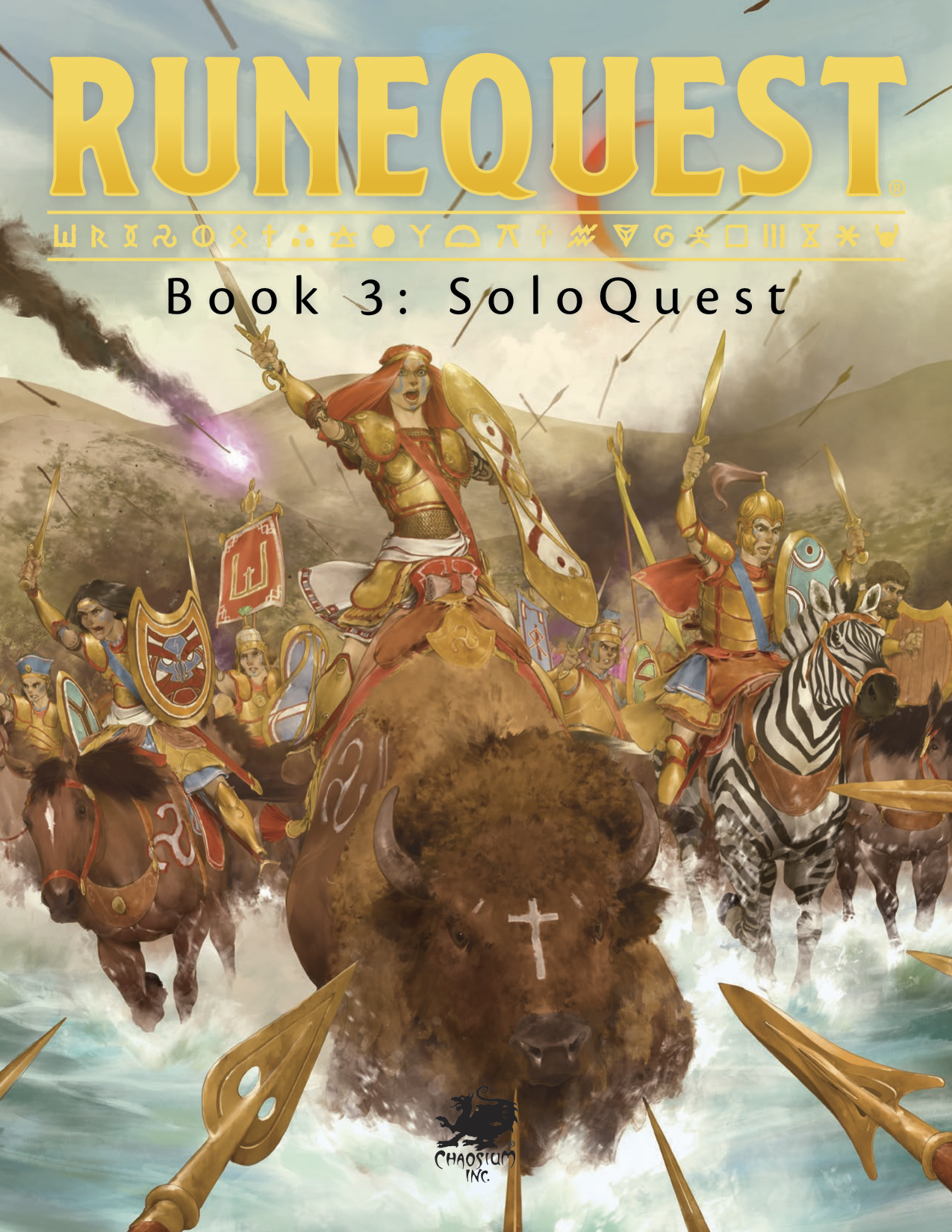 Learn to play RuneQuest in the best way possible—by playing! "The Battle of Dangerford" is a single-player scenario designed to teach you the rules of the game as you play. Take on the role of Vasana as she joins her Sartarite brothers and sisters in an epic clash against the invading Lunar Empire.
PLAY THE BATTLE OF DANGERFORD SOLOQUEST (it's free!)
The adventure is also available in a printed form as part of the RuneQuest Starter Set.