In May the greatest RPG campaign ever written is coming to the Glass Cannon Network: Masks of Nyarlathotep
Posted by Michael O'Brien on 23rd Apr 2022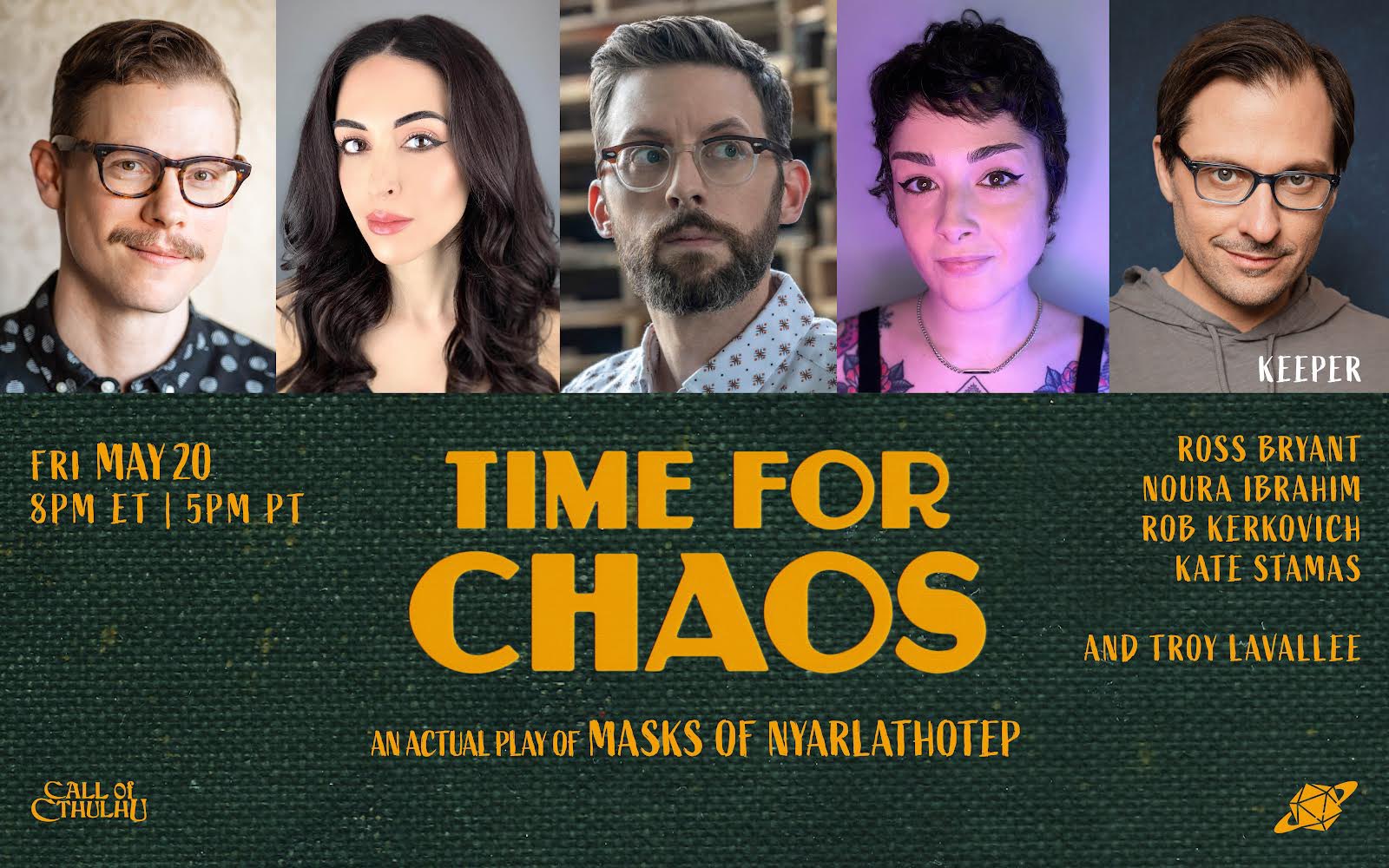 The greatest RPG campaign ever written is coming to the Glass Cannon Network - Call of Cthulhu's Masks of Nyarlathotep!
Starring Ross Bryant, Kate Stamas, Noura Ibrahim, Rob Kerkovitch, and Keeper Troy Lavallee. Join them for the premiere "Time for Chaos" on Friday May 20th at 5pm PT /8pm ET: http://twitch.tv/theglasscannon
What the critics say about Masks of Nyarlathotep

Masks of Nyarlathotep, 666 page slipcase set - $129.99, price inc PDF
Masks of Nyarlathotep special leatherette edition - $249.00 special price $199.00, price inc PDF
Also available at DriveThruRPG and Fantasy Grounds.