Glorantha: The Gods War 2 Kickstarter launches on January 20
Posted by Michael O'Brien on 11th Jan 2020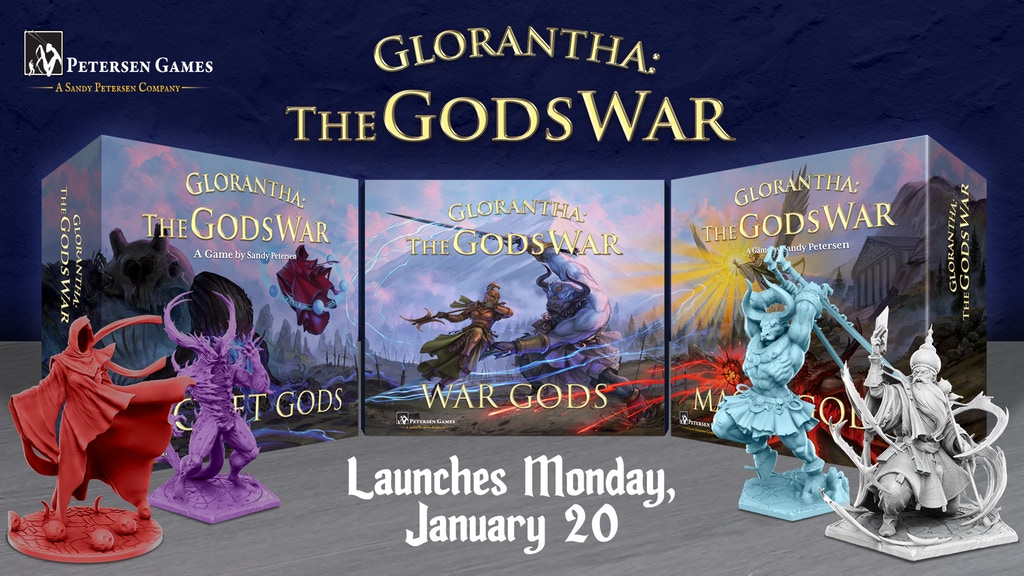 Our friends at Petersen Games are launching Glorantha: The Gods War 2 on January 20 at Kickstarter.
Designed by game design legend Sandy Petersen and set in Greg Stafford's mythic cult universe of Glorantha, setting of the RuneQuest RPG, The Gods War is a fast moving strategy game set in a universe on the brink of disaster. In The Gods War, you take the part of powerful elemental factions, battling to determine the fate of the cosmos. The Gods War 2 Kickstarter adds exciting new expansions, and enables newcomers to purchase the original game.
Check out a preview of the campaign here.
And if you'd like to be notified when the campaign goes live, sign up to their newsletter here!