Flying in RQG for Gen Con...
Posted by Michael O'Brien on 28th Jul 2018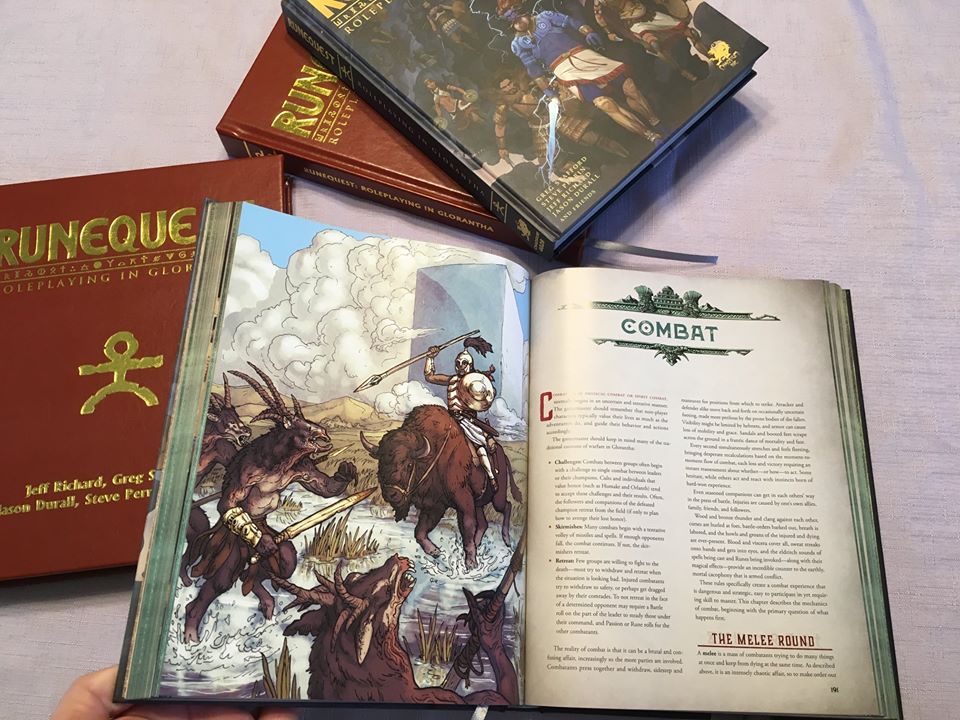 We're going to have these beauties at Gen Con, fresh from the presses and air-shipped direct from our printer in Hong Kong!
RQG leatherette edition, signed by the authors - $100 (20 copies only)

RQG hardback core rules - $55 (200 copies only)
And if you've bought the RQG pdf already from Chaosium.com, we'll apply the coupon discount.
These are sure to go fast, so if you're coming to Gen Con stop by the Chaosium booth as soon as you can!
Special Leatherette Editions
Note the Leatherette copy of RQG with the Man Rune on it! Expect many more Leatherette books in the RQ line—we're planning on having all forthcoming RuneQuest books of 128 pages + available with leatherette as a binding option!
Each Leatherette edition will feature a different rune on the front. For example, the Bestiary will have the Beast Rune.
The Leatherettes will be produced in much more limited quantities, and will only be available direct from Chaosium.com or at our booth at conventions.