Find out 'What's in the Cellar?' on Sept 20 - a Call of Cthulhu charity stream in aid of ZERO Prostate Cancer
Posted by Michael O'Brien on 15th Sep 2021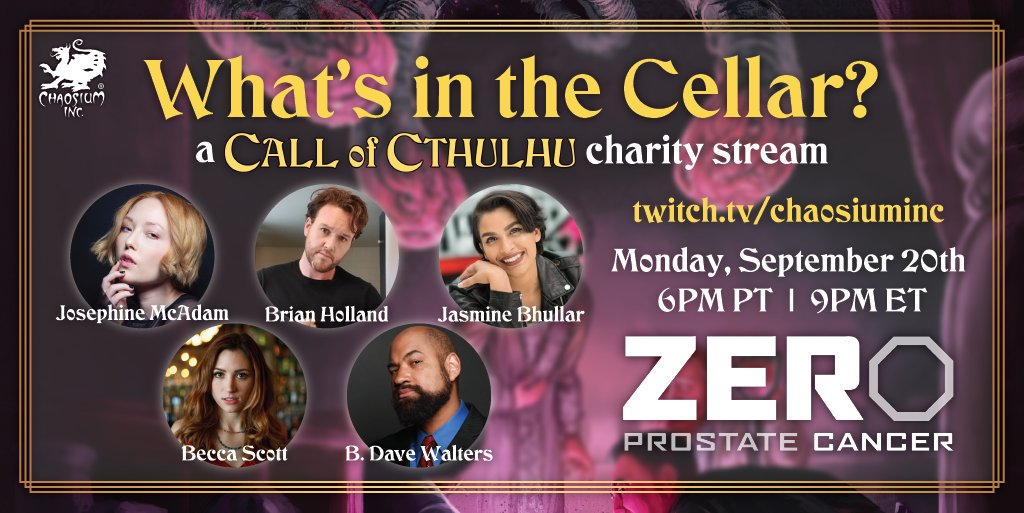 We are so excited to be hosting a charity game of Call of Cthulhu to raise money for ZEROCancer!
Join Josephine McAdam, Becca Scott, B Dave Walters, Jasmine Bhullar, and Chaosium's own Brian Holland on September 20th as they discover What's In The Cellar!
Your donations will DIRECTLY EFFECT the game!
Donating money to ZEROCancer during the stream will effect the mechanics and story of the game, depending on the amount you donate!
Tune in live http://twitch.tv/chaosiuminc to take part in the chaos (for a very good cause)!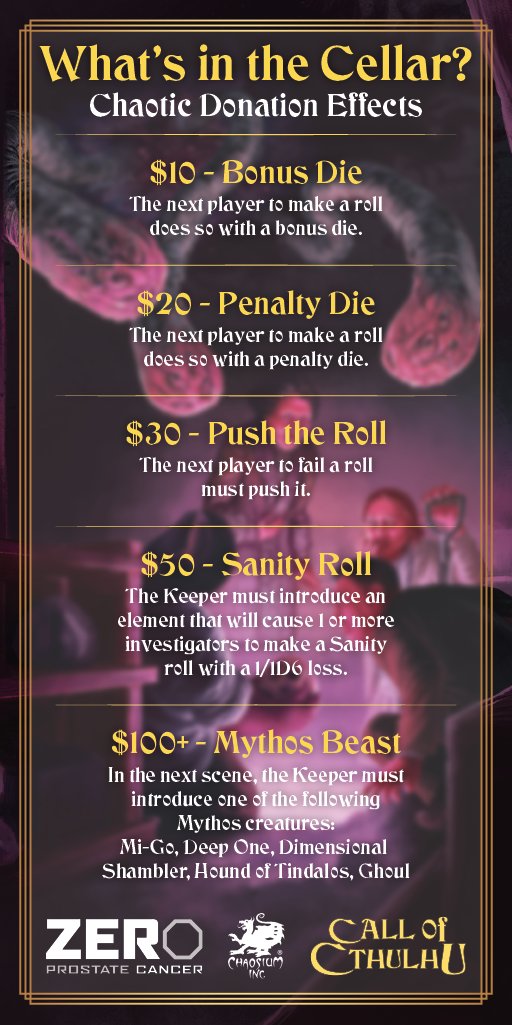 About ZEROCancer

ZERO Prostate Cancer is the leading national nonprofit with a mission to END prostate cancer.
An important part of ZEROCancer's role is to raise prostate cancer awareness for anyone assigned male at birth — this includes transgender women or AMAB non-binary persons.