Chaosium will be at OZCOMIC-CON BRISBANE and OZCOMIC-CON SYDNEY in September this year
Posted by Michael O'Brien on 11th Aug 2019
Chaosium is coming to Oz Comic-Con BRISBANE and Oz Comic-Con SYDNEY, both for the very first time. We'll have a booth and 6 demo tables running throughout each show!
After the great success of Oz Comic-Con Melbourne earlier this year, these are wonderful opportunities to welcome a whole new group of people to the wonders/horrors of the Call of Cthulhu game in Queensland and New South Wales.
We need volunteer GMs for each show: in return for your time and expertise you get FREE ENTRY to Oz Comic-Con, a Chaosium t-shirt and Chaosium swag. If you would like to take part, please contact our Australian convention coordinator Andrew andrew@chaosium.com ASAP to sign up!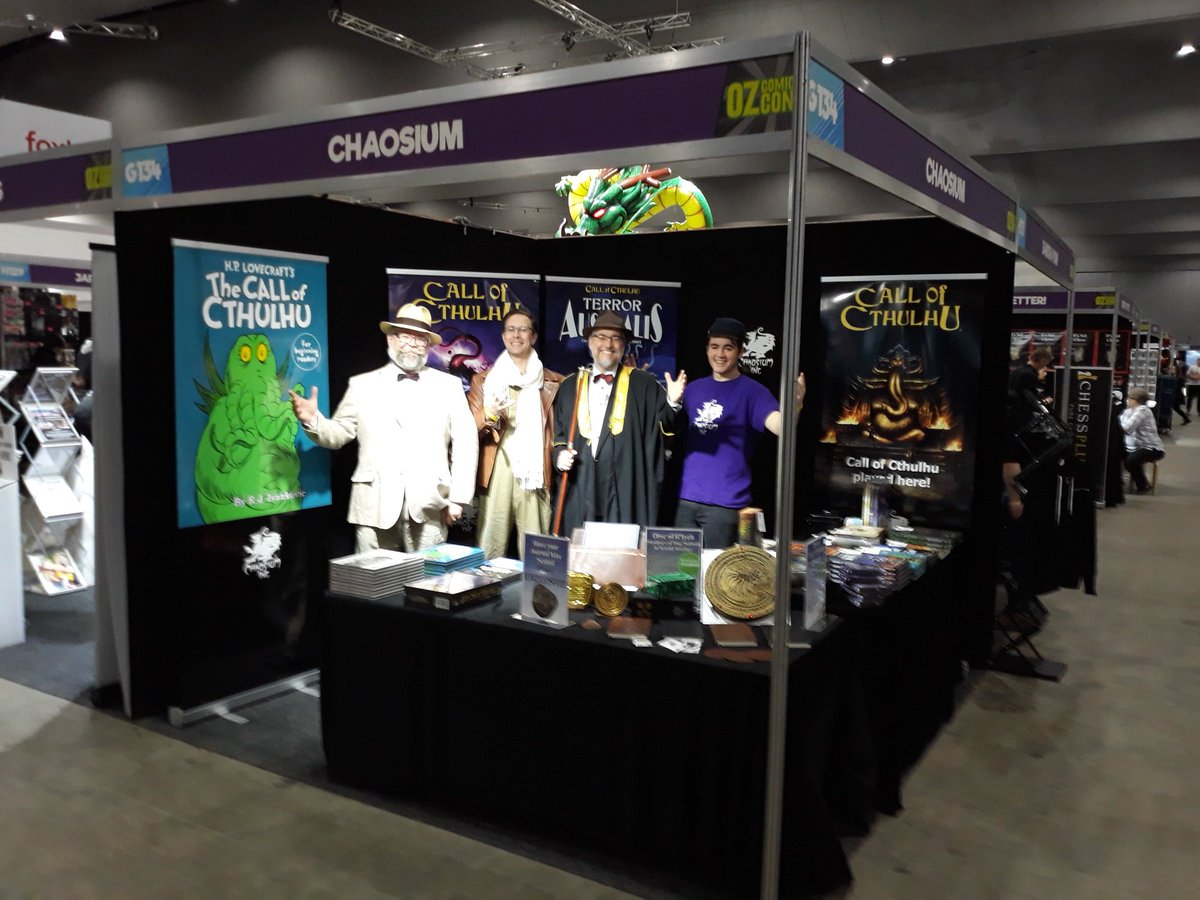 The dates are:
OZCOMIC-CON BRISBANE
21-22 September, Brisbane Convention & Exhibition Centre
and
OZCOMIC-CON SYDNEY
28-29 September, Sydney Showground