Chaosium sends Sacred Time Greetings and wishes everyone all the best for 2021
Posted by Michael O'Brien on 31st Dec 2020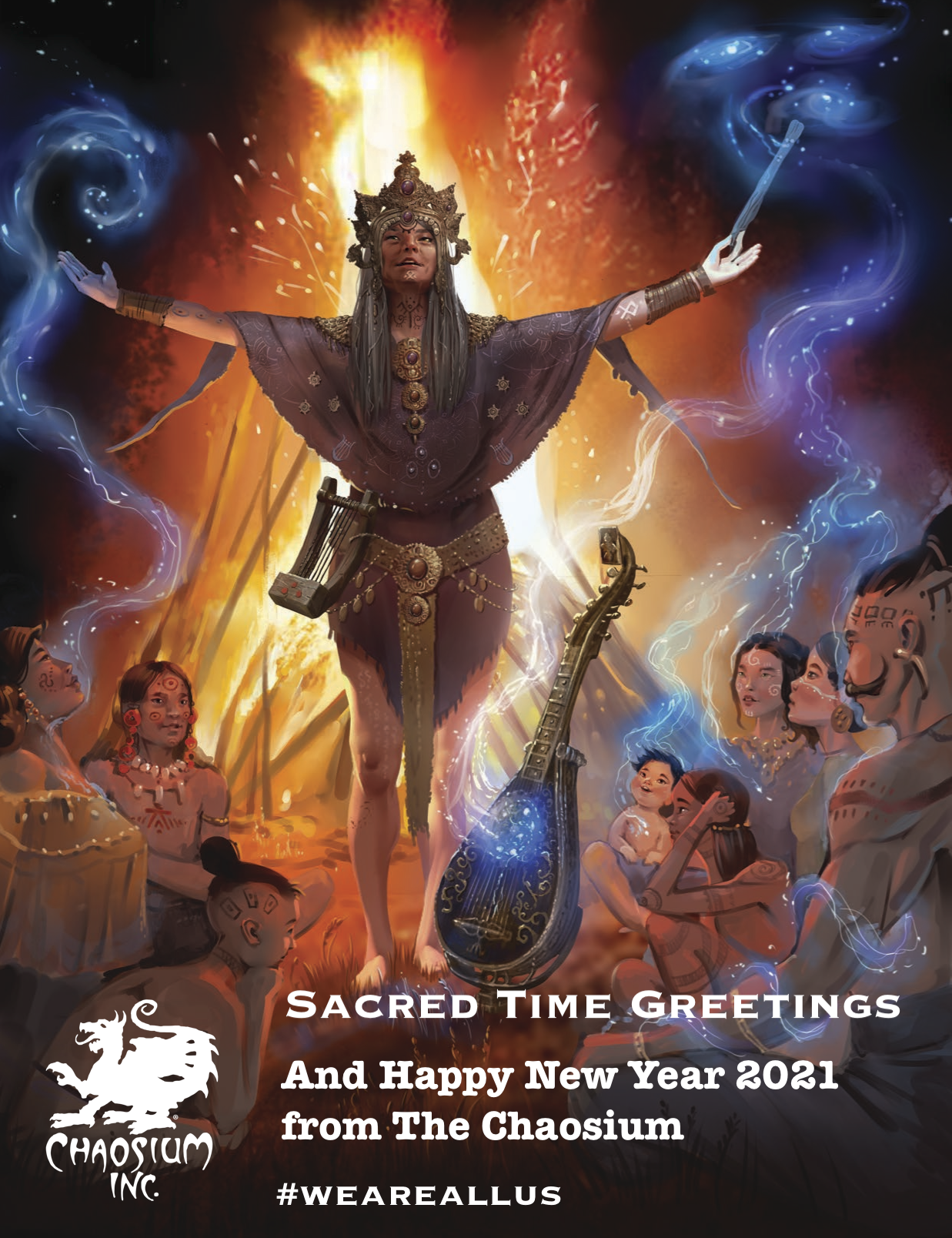 In the Gloranthan calendar, the last season of the year is Storm Season, a time of danger and violence, and when the cosmic balance feels less certain. This year has felt like an extended Storm Season, lingering far longer than usual. Of course time still advances and each season ultimately passes, until we get to the Sacred Time.
Sacred Time marks the joyous time when communities gather together (this year mostly online) across the world to celebrate building the cosmos anew for a new year. Like our own New Years Eve here on planet Earth, it is a time of divinations, omens, and predictions, when oaths are sworn, resolutions are made, and promises are given, to oneself and to others.
Sacred Time greetings and Happy New Year from the Chaosium Team! We wish you all the best for 2021.
– Rick Meints, president Chaosium Inc.
Featured art is "Enthrall" by Dimitrina Angelska, from The Red Book of Magic.