Chaosium launching its own Twitch TV Channel
Posted by Michael O'Brien on 7th Jan 2019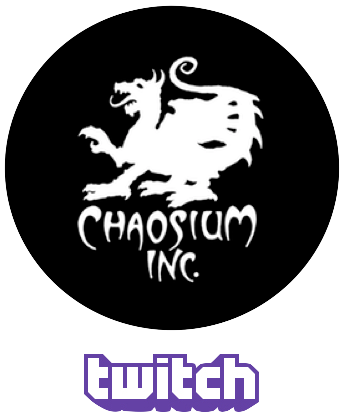 The Chaosium Twitch TV Channel is about to launch!
Chaosium's digital content producer Jamie Coquillat is leading the Twitch initiative. He said, "Our aim here is not only to promote Chaosium games and build up our content library, but also to engage with the Twitch and Youtube communities, and to reach new players - especially younger players who make video platforms their home. Each time we Stream, we will be uploading the stream, and a "best of" recut, to Youtube. We're beginning with a session of Horror on the Orient Express. Thank you to all those involved. Roll sanity, and let's go!"
Tune in to https://www.twitch.tv/chaosiuminc next weekend for our first stream, a Call of Cthulhu live play game with Allan Carey (the master prop maker from TYPE 40) and his group of skilled investigators.
Screening time on Twitch:
US West Coast - Saturday, Jan 12 at 11pm PST
UK - Sunday, Jan 13 at 7.00am GMT
Eastern Australia - Sunday Jan 13 at 6.00pm EADT
On the horizon are more games, live plays, interviews with Chaosium team members, friends and licensees; workshop sessions; cosplay workshops; and more.
You can subscribe to the channel at the link. We'd love you to join us!