Chaosium is at Origins Game Fair 2019!
Posted by Michael O'Brien on 13th Jun 2019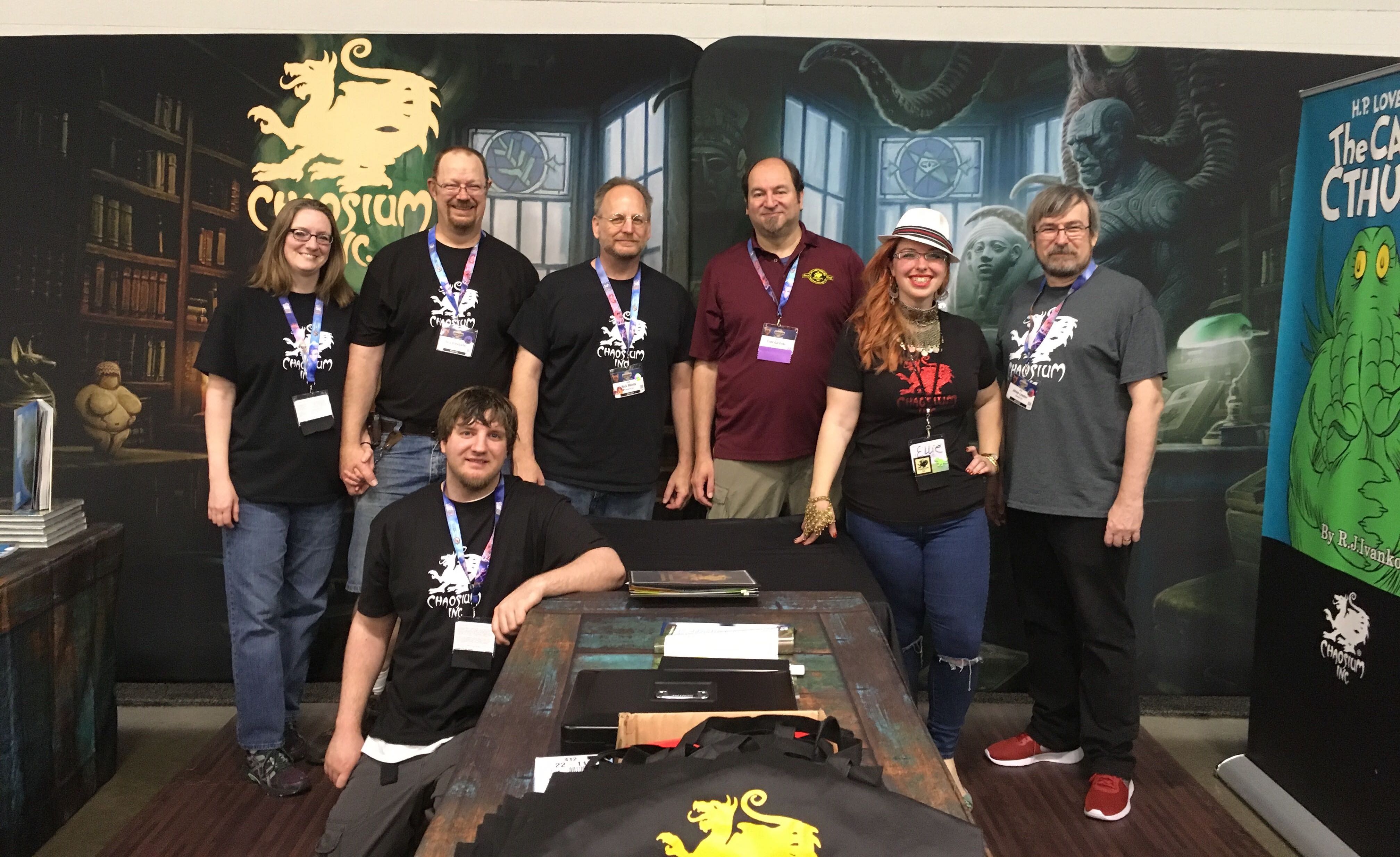 Chaosium is at Origins Games Fair 2019 in Columbus OH for five days of gaming!
Come see us at booth #801.
And there are plenty of Chaosium games on offer - .Call of Cthulhu, RuneQuest, Pendragon, HeroQuest Glorantha, 13th Age Glorantha, even Prince Valiant Storytelling game.
Plus, Masks of Nyarlathotep is in the running the Academy of Adventure Gaming Arts and Design 2019 Origins Award nominee (Best RPG Supplement). It's also eligible for the 'Fan Favorite' award. The winners will be announced and presented at the Origins Awards Ceremony on Saturday June 15, 2019.