Chaosium coming to Brisbane and Sydney later this month for Oz Comic-Con (Australia)
Posted by Michael O'Brien on 7th Sep 2019
Australian Chaosium fans - after the great success of Oz Comic-Con Melbourne earlier this year we're coming to BRISBANE and SYDNEY for this month for Oz Comic-Con!
21-22 September
OZCOMIC-CON BRISBANE, Brisbane Convention & Exhibition Centre
28-29 September
OZCOMIC-CON SYDNEY, Sydney Showground
At each Comic-Con we'll have our booth selling Chaosium wares, and six demo tables running games throughout each show.
Plus the following special events:
Khan of Khans Tournament (Sunday, 11.00AM - 1.00PM)

Come and play Khan of Khans, our double Gold ENnie award-winning board game about stealing cows, set in Greg Stafford's mythic world of Glorantha (RuneQuest, King of Dragon Pass). Whoever ends up with the biggest herd is the winner and is acclaimed "Khan of Khans".
This is a fun and fast family game that takes minutes to learn, 20 minutes to play, and is suitable for all ages 8+. We will crown the winner of the tournament the "Khan of Khans" and they will win receive a free copy of the game!
Khan of Khans won the Gold award for Best Family Game and Gold award for Best RPG-Related Product at the 2018 Gen Con ENnie Awards.
Miskatonic University Tournament (Saturday 11.00 - 1.00PM)
Miskatonic University The Restricted Collection is our new push-your-luck, set collection card game set in the world of Call of Cthulhu by world-renowned game designer Reiner Knizia. Suitable for Ages 13 up, it is set in the treacherous and terrifying Restricted Collection of the Miskatonic University Library.
The game is easy to learn, takes 30 - 45 minutes, and features grimoires, elder signs, academic politics and madness. The winner of the tournament will receive an honorary doctorate from Miskatonic University, and a free copy of the game!
Miskatonic University the Restricted Collection won the Silver award for Best RPG-Related Product at the 2019 Gen Con ENnie Awards.
Call of Cthulhu Demo Sessions (Saturday and Sunday, all day)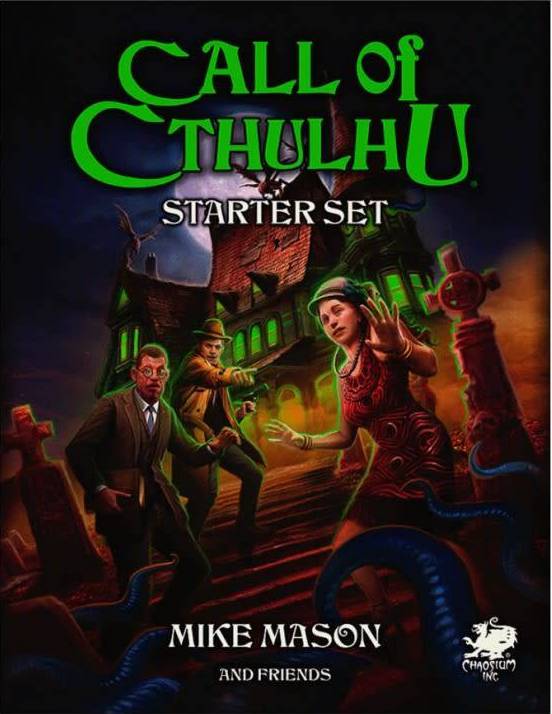 Play in one of our demo games for the new Call of Cthulhu Starter Set. We'll show you the fun of going mad while uncovering dark secrets, encountering strange monsters, and thwarting sinister cults. Plus all players go to into a draw to win a $50 gift voucher to spend at Chaosium.com.
Volunteer GMs needed
We're still looking out for volunteer GMs at each show: in return for your time and expertise you get FREE ENTRY to Oz Comic-Con, a Chaosium t-shirt and Chaosium swag. If you would like to take part, please contact our Australia/NZ convention coordinator Andrew andrew@chaosium.com ASAP to sign up!