Chaosium at the Middle East Film and Comic Con, Dubai - April 11-13
Posted by Michael O'Brien on 4th Apr 2019

Chaosium's MOB (Michael O'Brien) will be at the 7th Annual Middle East Film and Comic Con next week (April 11th-13th), at the invitation of the Gulf Roleplaying Community. The event takes place at the Dubai World Trade Centre, Dubai UAE, and is a joyful celebration of the finest elements of geekdom and pop culture.
With a huge team of dedicated volunteers, the Gulf Roleplaying Community runs tabletop gaming tables throughout the event, which have proved to be incredibly popular in the past years.
This year, as part of the tabletop program, there will be demo sessions of Call of Cthulhu, including "The Dead Boarder", "The Necropolis" and scenarios from the Call of Cthulhu Starter Set! MOB is also bringing Chaosium board games Khan of Khans and Miskatonic University: The Restricted Collection for people to try out.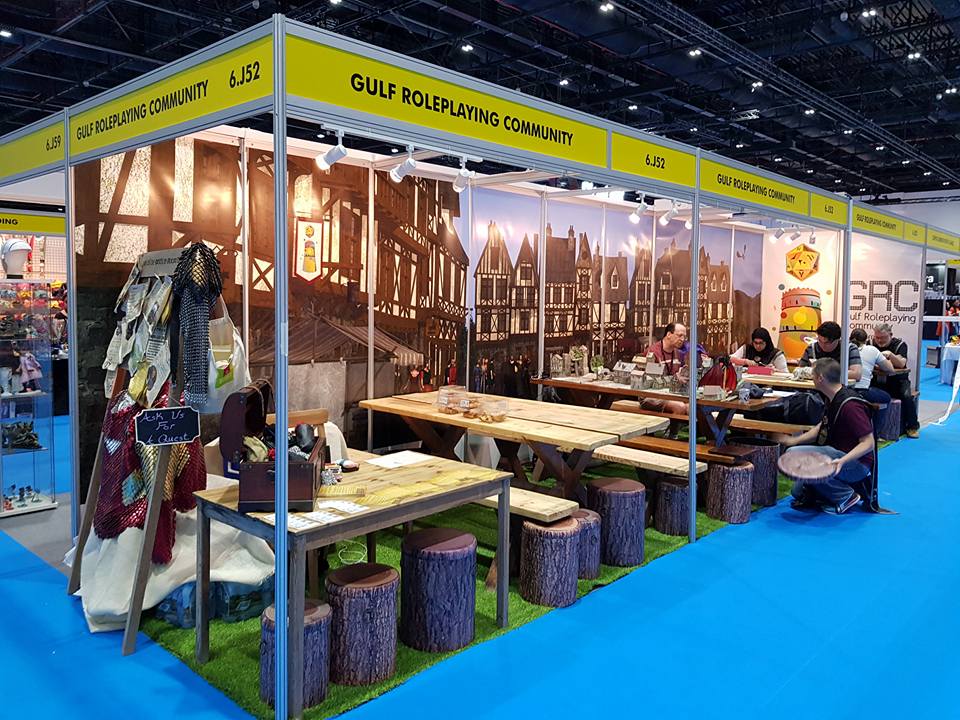 As part of MEFCC's panels program, MOB will also be presenting two workshops - Cool of Cthulhu (1.00-1.45PM Friday 12th) and Kickstarting Yourself to Death - Chaosium's Cautionary Tale (2.00-2.45PM Saturday 13th). Chaosium is looking forward to being part of this amazing event in a region of the world we haven't presented in before!