Chaosium at PAX Aus in Melbourne, Australia next week (Oct 26-28)
Posted by Michael O'Brien on 19th Oct 2018
There's going to be a strong Chaosium presence at PAX AUS this coming weekend (Oct 26-28)!
Booth
Chaosium is sharing a booth with our Australian fulfilment partners Aetherworks. We'll have a large range of recent releases for Call of Cthulhu and RuneQuest, and even a demo table for games of Khan of Khans, and one-shot 60 minute walk-up RPG sessions. Come find us at DT720/TT620 in the Freeplay Hall.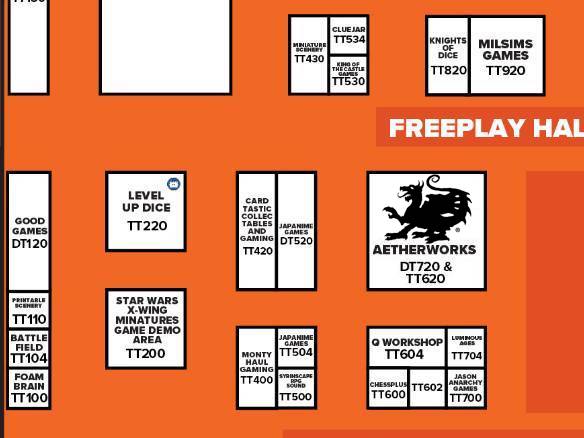 RPG Sessions
Over in the tabletop area, we have four dedicated tables which will running continuous Call of Cthulhu and RuneQuest sessions from 11.00am - 11.00 pm each day (4pm on Sunday). For that, we must thank the wonderful team of volunteer "Tabletop Teacher" Keepers and Gamemasters who will be running the sessions.
Seminars
We're also running two seminars, both of which will be well worth attending!
CALLING CTHULU
7.30pm Friday 26th October, Galah Theatre
"No swords. No wizards. Just regular humans, in way over their heads as they work to uncover the mind-shattering horrors of the Lovecraftian mythos. That's the promise of the Call of Cthulhu RPG, and over 30 years later we're still coming back for more" (Gizmodo). A panel of leading Australian game writers and developers discuss the phenomenon that is Call of Cthulhu and its influence on bringing the Cthulhu Mythos into the mainstream popular imagination.
Panelists: MOB, Mark Morrison, Penelope Love, Allan Carey. Moderator: Richard Watts.
THE ETHERNOMICON: GAMING ON THE BLOCKCHAIN
3.30pm Sunday 28th October, Ibis Theatre
Chaosium, publishers of the famous Call of Cthulhu tabletop roleplaying game, have joined forces with a team of recent Software Engineering graduates from Monash University, Australia to create ETHERNOMICON, the crypto-asset trading card game on the Etherium Blockchain. This panel discusses the genesis and development of Blockchain gaming, the exciting potential of this new gaming ecosystem, and the role in this that existing game companies and their IP can play.
Panelists: MOB, Dr Christopher Betts, Scott Thomson, Dr Robyn Mcnamara, Software Engineering Grads
Cthulhu Game Day (Oct 27)
To celebrate the release of Call of Cthulhu the Video Game our friends Good Games Australia are holding a Call of Cthulhu Game Day at PAX Aus. Win a copy of the new computer game, and additional prizes from Chaosium!