Celebrating a decade of adventures on Roll20: save 40% with our 10th Anniversary Call of Cthulhu Bundle!
Posted by Michael O'Brien on 4th May 2022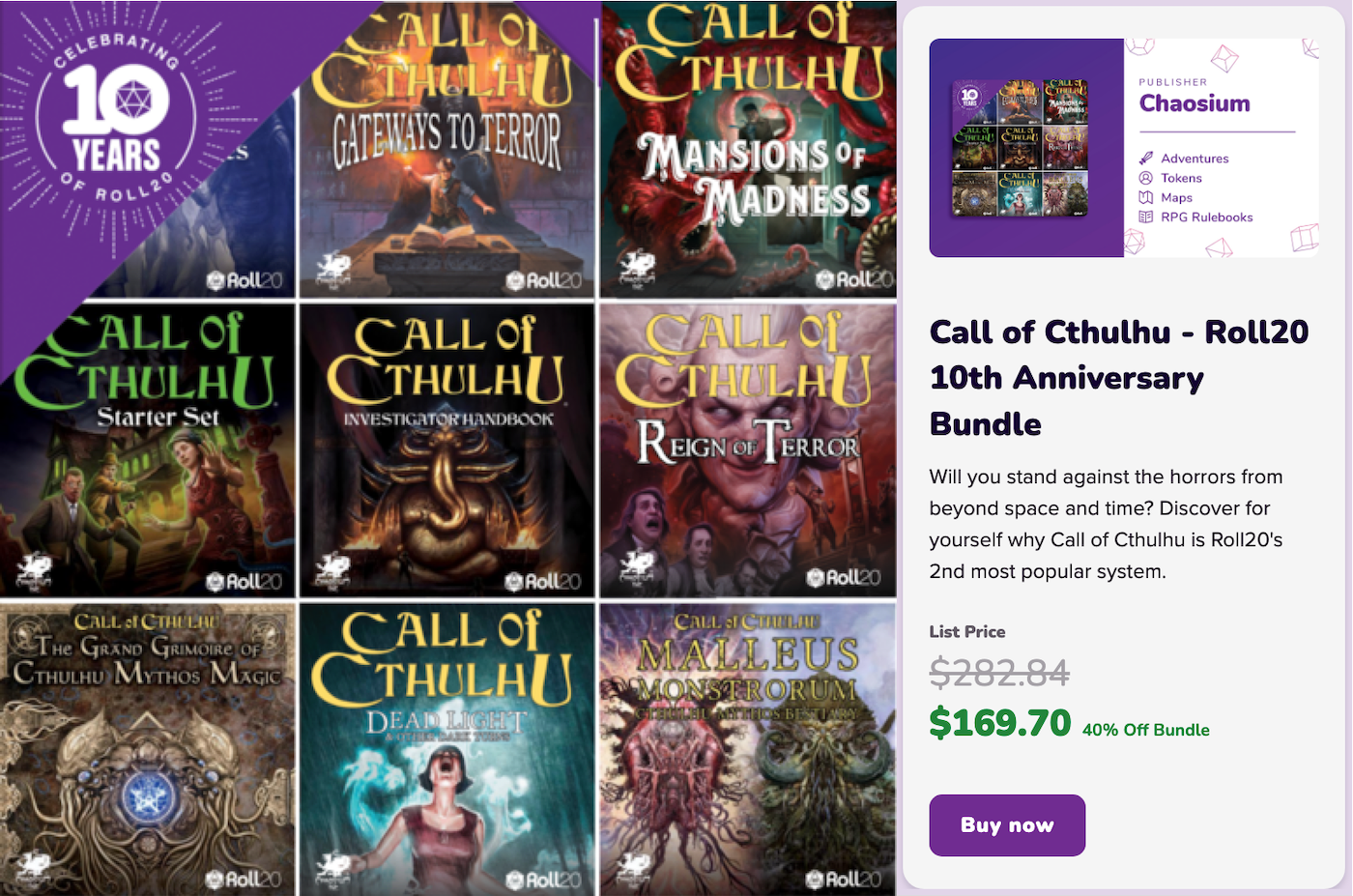 Roll20 is ten years old! And to mark this milestone, for the month of May we have a special 10th Anniversary Bundle for Call of Cthulhu. Save 40%!
Discover for yourself why Call of Cthulhu is Roll20's 2nd most popular system! And if you already own any of these Roll20 titles, they are deducted from what you pay for the bundle.
The bundle includes:
Call of Cthulhu Investigator Handbook
Call of Cthulhu Starter Set
Call of Cthulhu Quickstart Rules (inc The Haunting scenario)
Malleus Monstrorum
The Grand Grimoire of Cthulhu Mythos Magic
The Lightless Beacon
Gateways to Terror
Mansions of Madness: Behind Closed Doors
Reign of Terror
Dead Light and Other Dark Turns