Celebrate 40 years of Call of Cthulhu with FREE Digital Gamer Props from our friends at Type 40
Posted by Michael O'Brien on 18th Oct 2021
In celebration of the 40th anniversary of the Call of Cthulhu roleplaying game, our friends at TYPE40 are giving away a set of digital gamer props for use in your games!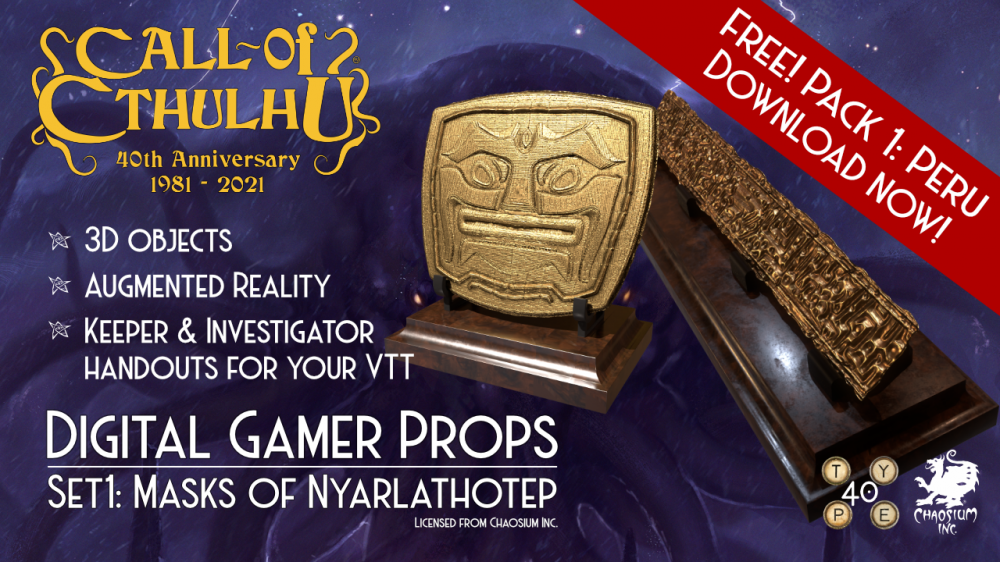 The props themselves are highly detailed, fully rendered 3D objects depicting some of the most eldritch and mysterious artifacts in Call of Cthulhu. Players can download the first set of props for famed campaign Masks of Nyarlathotep for free right now!
"Call of Cthulhu and the flagship campaign, Masks of Nyarlathotep, are inspiring works and I could not be more proud to bring them both into the digital realm as part of the 40th anniversary celebrations." — TYPE40 Director, Allan Carey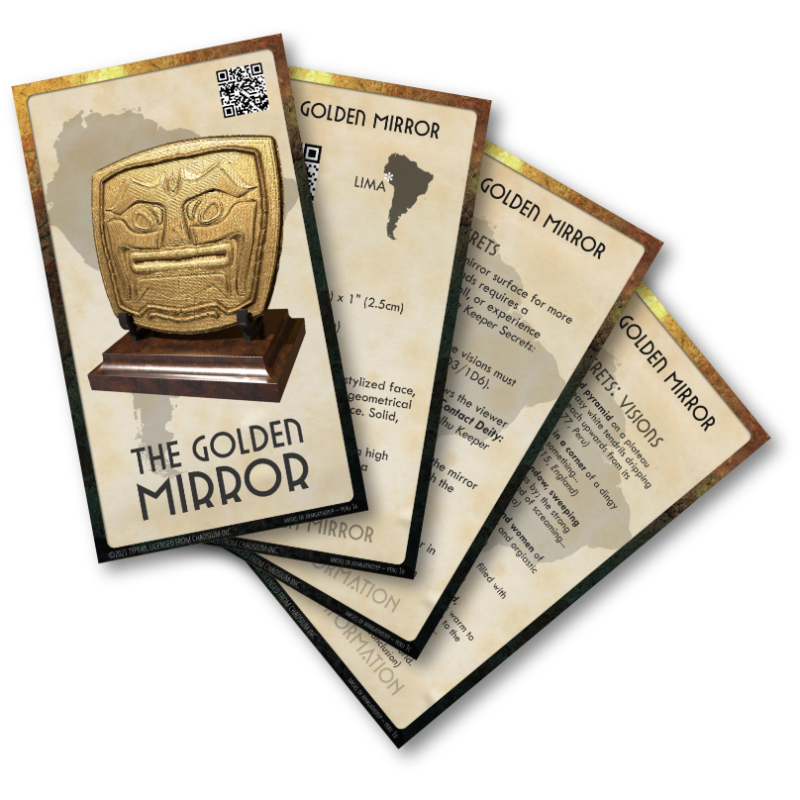 The Free Peru Pack comes with a set of digital Keeper reference cards that include a QR code, allowing players to view and inspect the prop on their mobile device and in augmented reality, no matter where they are in the world.
"Masks of Nyarlathotep is already long-considered the greatest RPG campaign of all-time, an experience gamers talk about for years afterwards. And now, with online TTRPG play surging, TYPE40's digital props raise that quality bar of Masks even higher." — Chaosium vice president Michael O'Brien
For those looking to expand their collection, the full prop set for Masks of Nyarlathotep is available for purchase on the TYPE40 webstore.