Call of Cthulhu's 'Dead Light' is part of the Chaosium Creator's Series at PAX Online - Sat 19 Sept
Posted by Michael O'Brien on 5th Sep 2020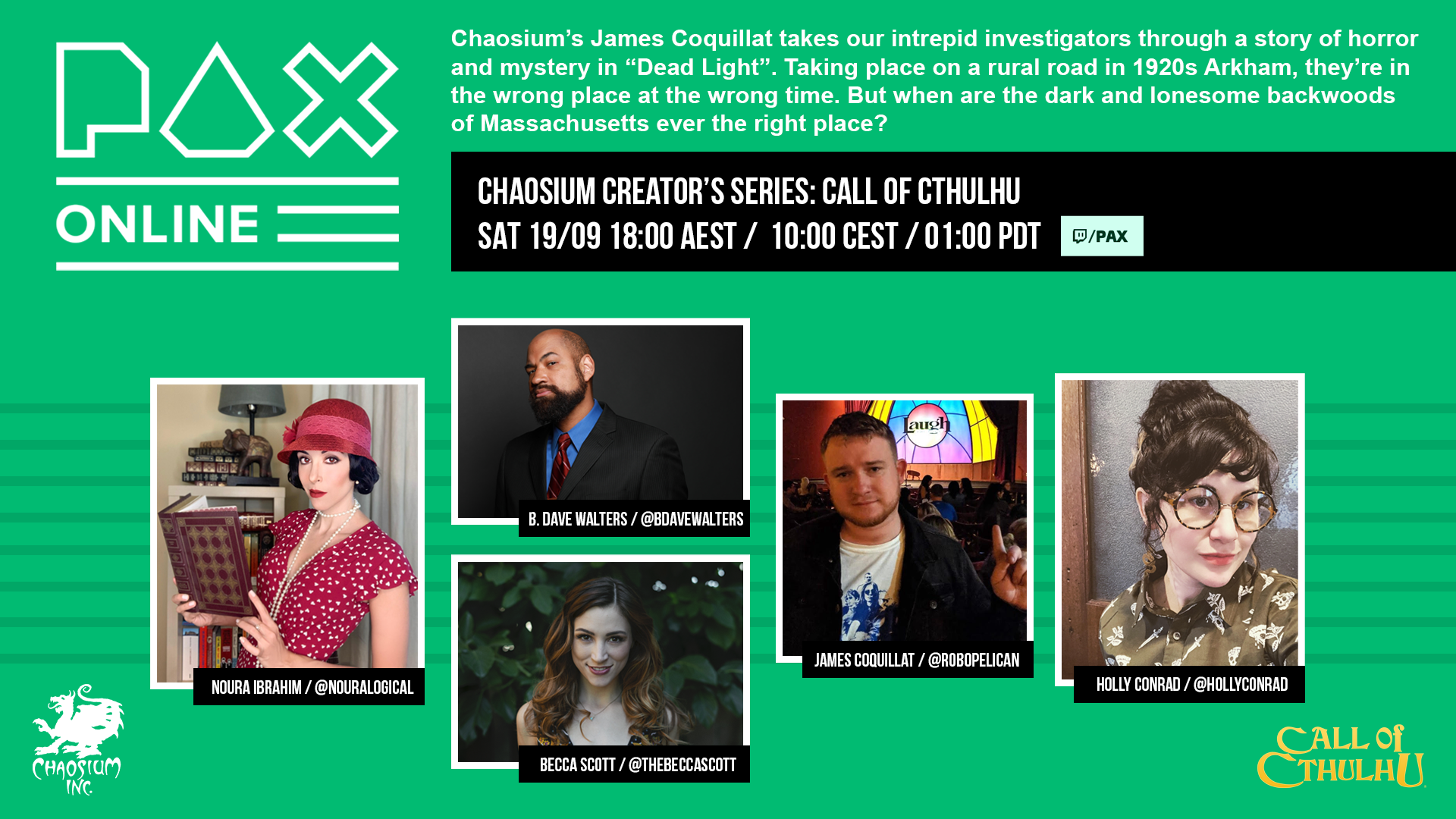 https://online.paxsite.com/schedule/panel/chaosium-creators-series-call-of-cthulhu
Chaosium's James Coquillat takes our intrepid investigators through a story of horror and mystery in a scenario called Dead Light at PAX Online. Taking place on a rural road in 1920s Arkham, they're in the wrong place at the wrong time. But when are the dark and lonesome backwoods of Massachusetts ever the right place?
Saturday September 19th - 18:00 AEST / 10:00 CEST / 01:00 PDT Watch on PAX Twitch.
With Investigators B. Dave Walters @BDaveWalters, Becca Scott @thebeccascott, Noura Ibrahim @nouralogical, and Holly Conrad @HollyConrad. James Coquillat @robopelican is Keeper of Arcane Secrets.