Call of Cthulhu Collectables: first drop on VeVe sells out in ten seconds!
Posted by Michael O'Brien on 24th Jul 2021
This first drop of Call of Cthulhu Digital Collectables on the VeVe Digital Collectables app last Friday sold out in ten seconds!
These first releases were the Idol of Cthulhu, available in Jade, Gold, and Bronze versions, and the Necronomicon. They were created in collaboration with Type40 artists Simon Lissaman and Seth Laster.
There will be another drop with new Call of Cthulhu digital collectables later this year!
Proud VeVe fans are now showing off these prized items in their collections, here are some: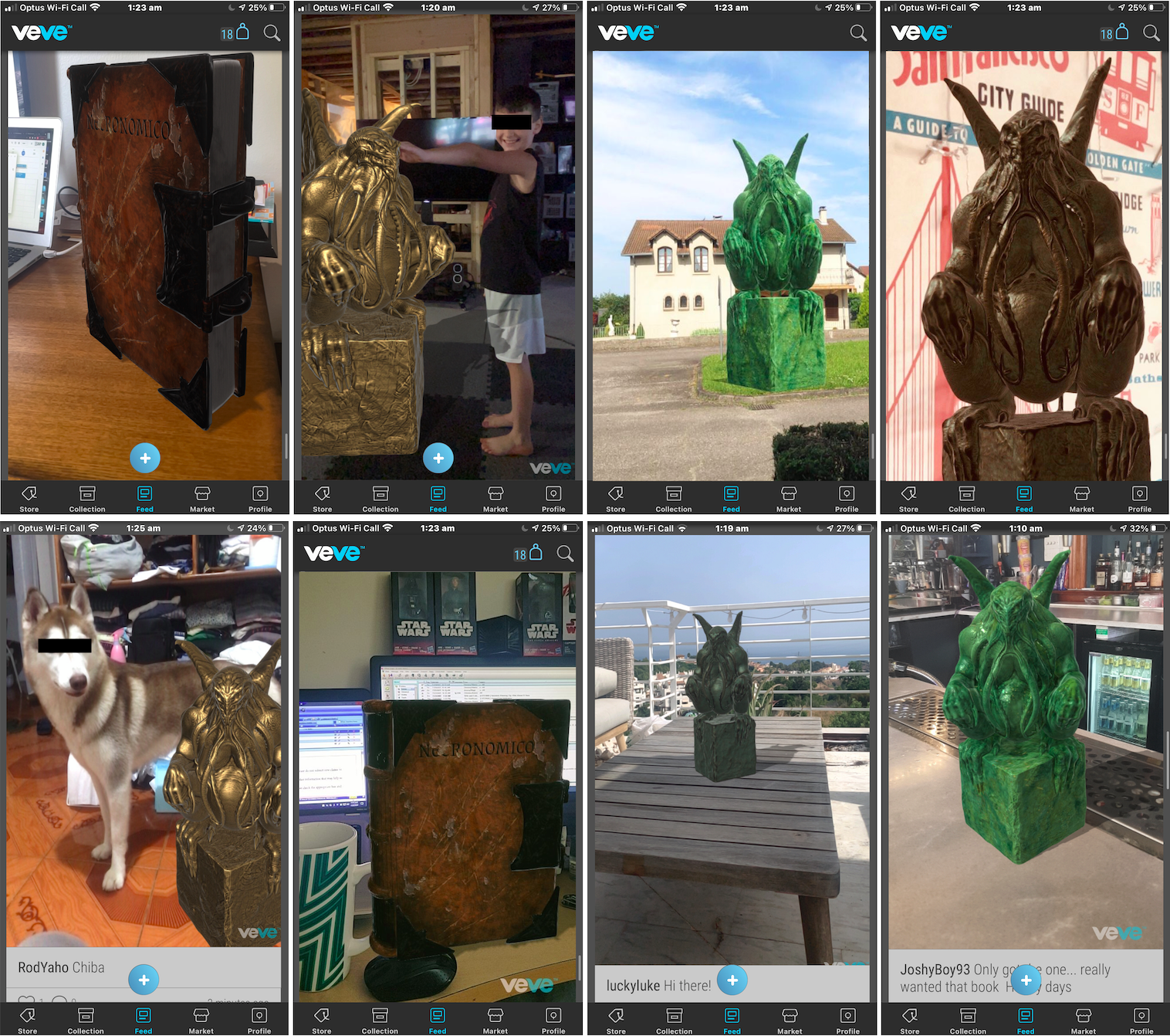 The VeVe Digital Collectible app is available on both iOS and Android.
Since its inception, VeVe has used a distributed ledger technology that is over 99% more energy efficient than the Ethereum blockchain. In March 2021, VeVe committed to 100% carbon neutral NFTs and provided $7+ million in grants to environmental nonprofits to raise money for causes through NFT promotions.