Call of Cthulhu Classic Kickstarter: the campaign ends, smashing all our previous crowdfunding records!
Posted by Michael O'Brien on 24th Jul 2021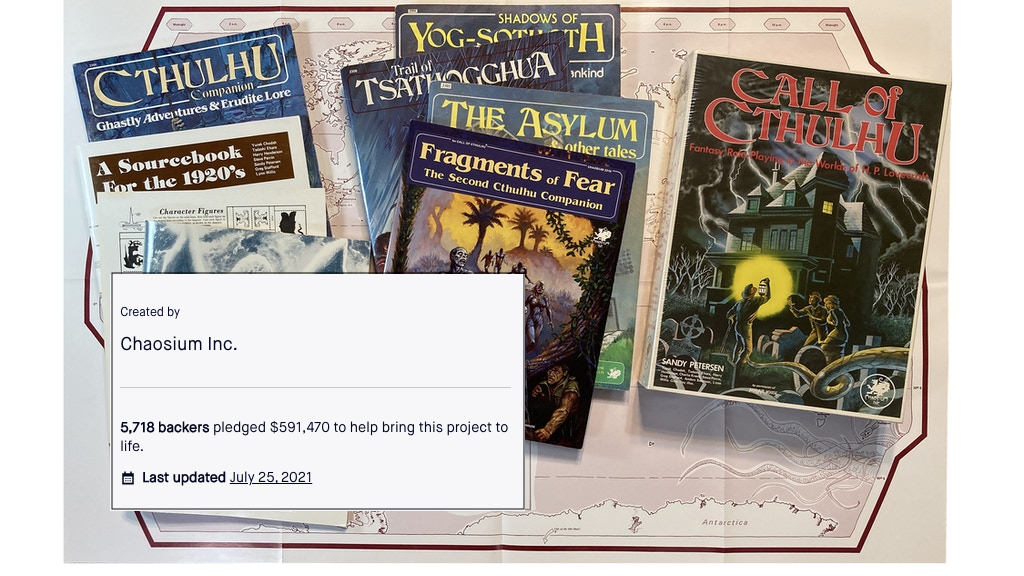 Kickstarter has just notified us that 5718 backers pledged USD$591,470.01 to help bring our Call of Cthulhu Classic project to life.
That is amazing, astounding, and awesome. It exceeded our expectations and we feel like we just rolled a special success. Thank you to all who joined us for this intense ritual to bring back some of the Great Old Ones. Our efforts certainly succeeded.
As the saying from 1928 goes, "That is not dead which can eternal lie." In our case we don't have to have a lot of early Call of Cthulhu books just lying in the archives. We're bringing them back onto your gaming shelves for you to read, play, and enjoy. There's lots more info to come, but right now we wanted to focus on thanking everyone who backed the campaign for making it such a success. The Stars Were Right! And it was all down to all of you!