Call of Cthulhu Classic Kickstarter: a new stretch goal at $350K, the Arkham Map Poster Map
Posted by Michael O'Brien on 6th Jul 2021

$100,000 Stretch Goal - Classic Keeper Screen - Achieved!
$200,000 Stretch Goal - Ruby Red Dice - Achieved!
$300,000 Stretch Goal - Handouts Upgrade - Achieved!
Having passed $300,000 in our Call of Cthulhu Classic Kickstarter it's on to the next Stretch Goal:
$350,000 Stretch Goal - Arkham Poster Map
Those character and monster silhouettes, not to mention any miniatures you may already own, deserve a big enough Arkham map to walk (and stomp) around on. Thus, if this stretch goal gets funded we will add a free printed color poster map of Arkham into each boxed set.
All $20 backer levels and higher will get a free PDF of this map!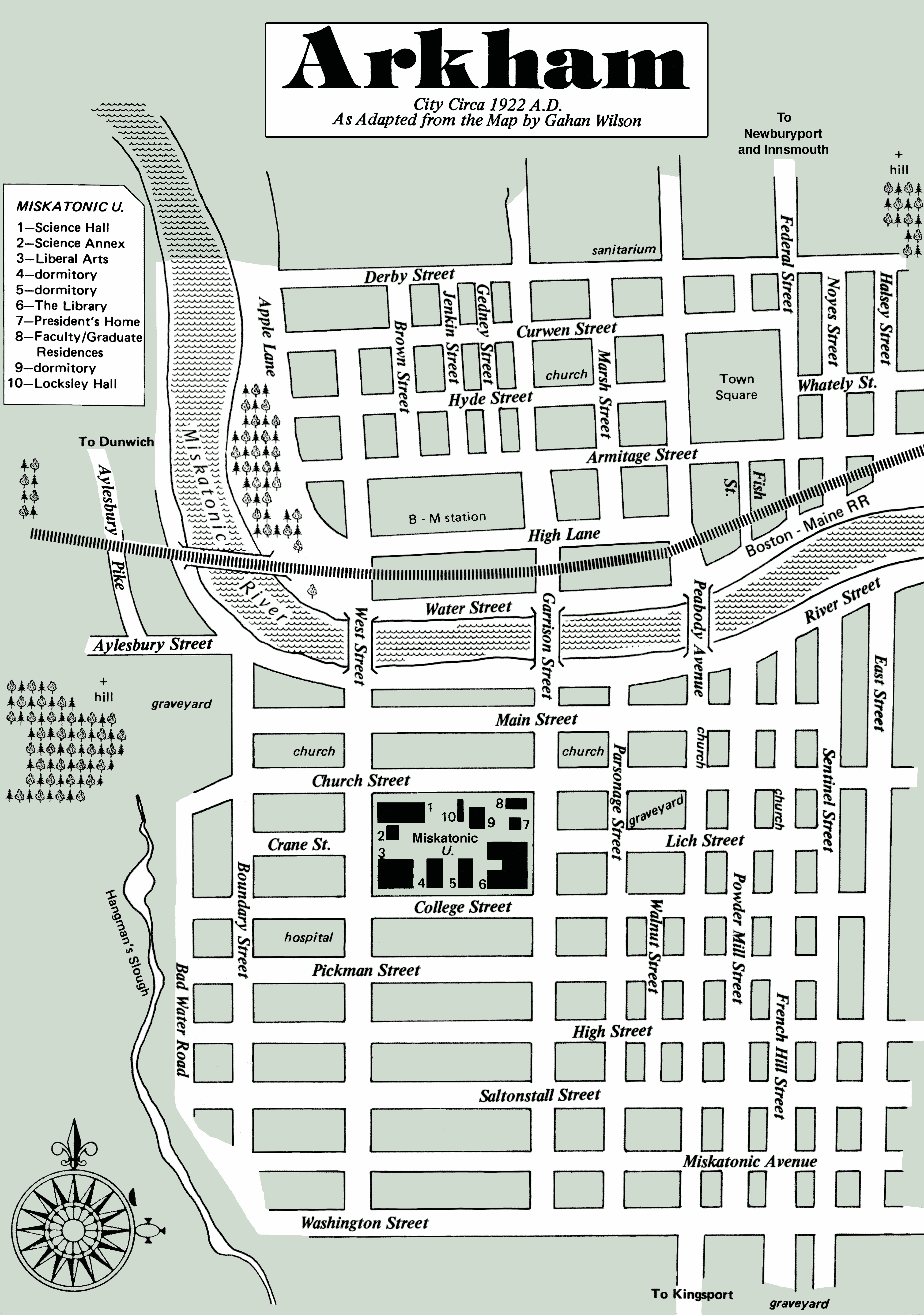 Arkham Color Poster map - the first map of Arkham that appeared in the game.