Call of Cthulhu at the Mother of All Battles convention! 7 October, Sydney, Australia
Posted by Michael O'Brien on 24th Jul 2019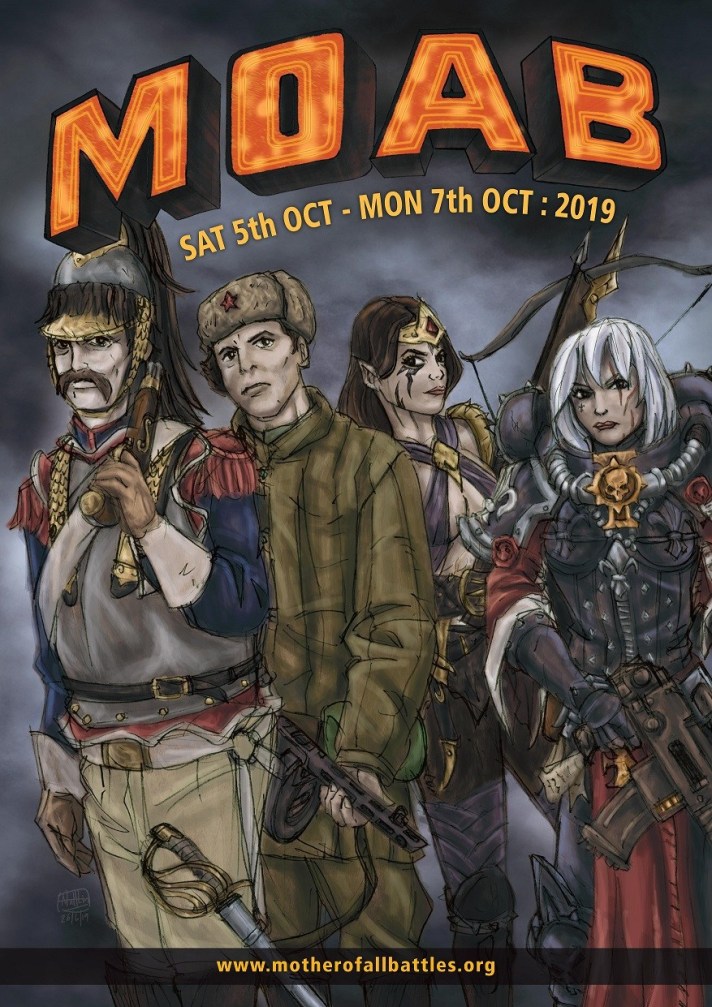 Call of Cthulhu comes to MOAB - the Mother Of All Battles convention in October and event registration is open now! MOAB is Sydney's premier wargaming convention, run annually on the October long weekend since 1990.
Call of Cthulhu is running on Monday 7th October 2019, 10.00AM - 3.30PM. Walk-ups are welcome, but you can also register to play here.
Every player goes into a lottery draw for a Call of Cthulhu Starter Set (if there are more than 20 players then a copy of Terror Australis will be added).
MOAB takes place at the Sylvania Heights Community and Youth Club in Sylvania, Sydney NSW Australia.
Many thanks to the Keepers from the Cult of Chaos who will be assisting with the staging of this event, which brings Call of Cthulhu to a new "Cthulhu curious" audience (wargamers!)