Call of Cthulhu 40th Anniversary Keeper Book features nine all-new introductions
Posted by Michael O'Brien on 23rd Oct 2021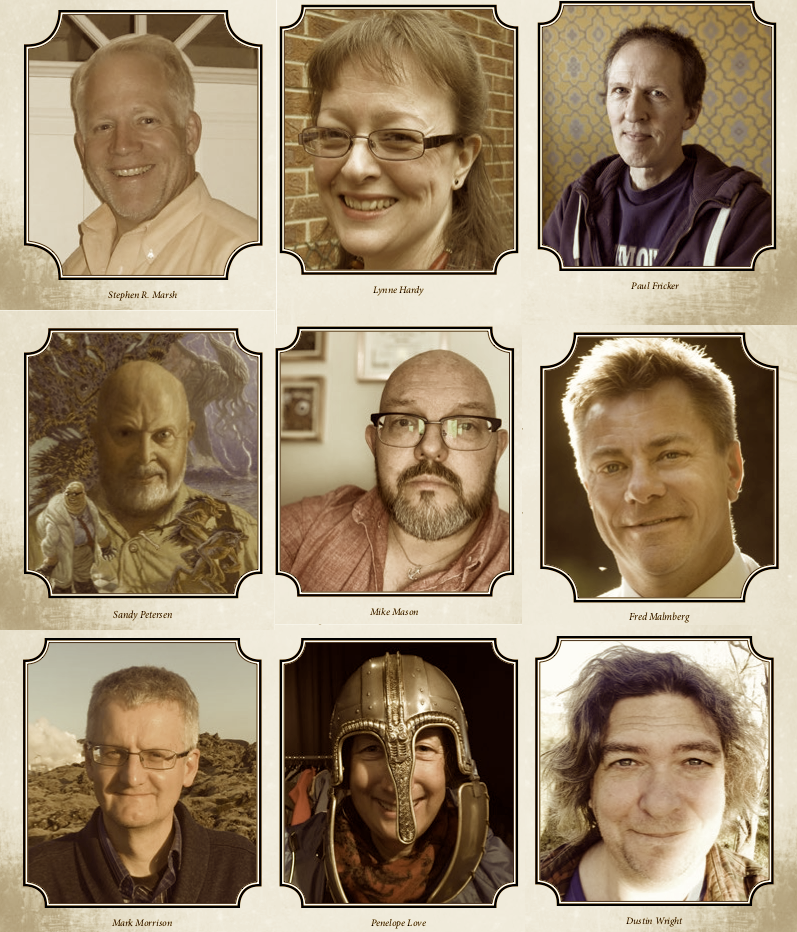 For the special Call of Cthulhu 40th anniversary Keeper Rulebook we've included a new preface section, along with the classic scenario, The Haunting, which can be found at the end of the book.
Contributing to the preface section are Call of Cthulhu creative director Mike Mason; founder of the Cult of Chaos and stalwart Chaosium team member Dustin Wright; Call of Cthulhu associate editor Lynne Hardy; Call of Cthulhu 7th-edition co-author Paul Fricker; long-standing Call of Cthulhu writers Mark Morrison and Penelope Love; Stephen R. Marsh, one of the initial playtesters of the game, and friend of Sandy Petersen who had encouraged him to contact Chaosium about writing for us in the first place; Fred Malmberg, another of the early playtesters, who then went on to found the Swedish RPG industry; and the original creator of the game himself, the Great Old One Sandy Petersen.
All these introductions have never been published before. Here are some choice snippets:
"Call of Cthulhu became a huge hit among other game companies. In the mid-1980s, I was told by the employees of TSR that it was the only roleplaying game they played there. TSR was, of course, the then publisher of D&D, so in a sense, I'd gone full circle. I got my start in roleplaying with D&D and now, the company that made D&D was playing my game." — Sandy Petersen.
"I think I had never experienced game sessions like the playtests for Call of Cthulhu. I recall they were held in the lower floor of the house, which was cozy and cramped, and filled with gaming paraphernalia. When Sandy would go into Lovecraftian descriptions at particular moments, it was clear that this was not any regular D&D session. You rolled up a character only to wait for them to go insane, which was groundbreaking at the time, but quite enjoyable." — Fred Malmberg.
"Looking back, I am not surprised that forty years later the game is still popular and using rules pretty much compatible with that first edition." — Stephen R. Marsh.
"That classic Gene Day painting on the box of Call of Cthulhu seized our imaginations, even before we two had met each other. This wasn't Advanced Dungeons & Dragons. Who were those people, what was that word (Cth-huh?) and, good god, what was in that house? ...Forty years. We're sad we cannot celebrate with Greg, Keith, or Lynn as they have already gone before us, but their vision lives on wherever friends gather around a guttering candle to scare the living crap out of each other. Death may die but stories are forever." — Mark Morrison and Penelope Love.
"The appeal of Call of Cthulhu, for me, lies in the mystery. I don't mean the string of clues that the investigators might follow, step by step, in the game. I don't mean a mystery that you can solve. I'm talking about the mystery that provokes a sense of wonder. That sense of mystery was there in "Pickman's Model," and it was there in "Paper Chase" too. It appears to me, that we humans want there to be more than what there seems to be in this earthly life. We crave mysteries that science can't fathom. As long as people have existed, they have sought comfort in the belief that there is something beyond what we can see. Some people find that sense of wonder in a belief, or a church, or up on the silver screen. But I found it in my school canteen. I found it in this game and in the stories of H. P. Lovecraft." — Paul Fricker.
"The Cthulhu Mythos is an immense collaborative world, which adds to its appeal for me and, I suspect, others. In keeping with that spirit of collaboration, the game has brought me many great friends, given me the opportunity to visit some wonderful places, both as a convention attendee and guest, and allowed me to work with some phenomenally talented people—writers, artists, and everyone else who works hard to produce our books. As well as Keepers and players from all over the world. As the latest in what will hopefully be a long line of Lynn(e)s working on the game, here's to the next 40 years!" — Lynne Hardy.
"So, what can I, a simple fool, say about Call of Cthulhu here to mark its 40th anniversary? I think, perhaps, what I'd like to do is express my gratitude. To all of those who predated me to build the company I would come to devote my life to—thank you! To all those I worked alongside in Oakland during the Mythos boom and bust, I miss you— thank you! To those that joined the company in 2015 and finally righted the ship so we could keep the core rulebooks in print for the first time in 15 years, pay our contributors, and produce enough new books a year to finally maintain forward momentum—thank you! We proved Call of Cthulhu was far bigger than most people realized." — Dustin Wright.
"Call of Cthulhu has always been my favorite game. Nothing else comes close to the wonder and terror to be had. As I said, it's all about the stories. So, if you too have been on this ride for all or even just part of its forty years, raise a celebratory glass with me to this game we know and love. I hope Call of Cthulhu gives you as much pleasure and fun as it has for me. Cthulhu Fhtagn!" — Mike Mason.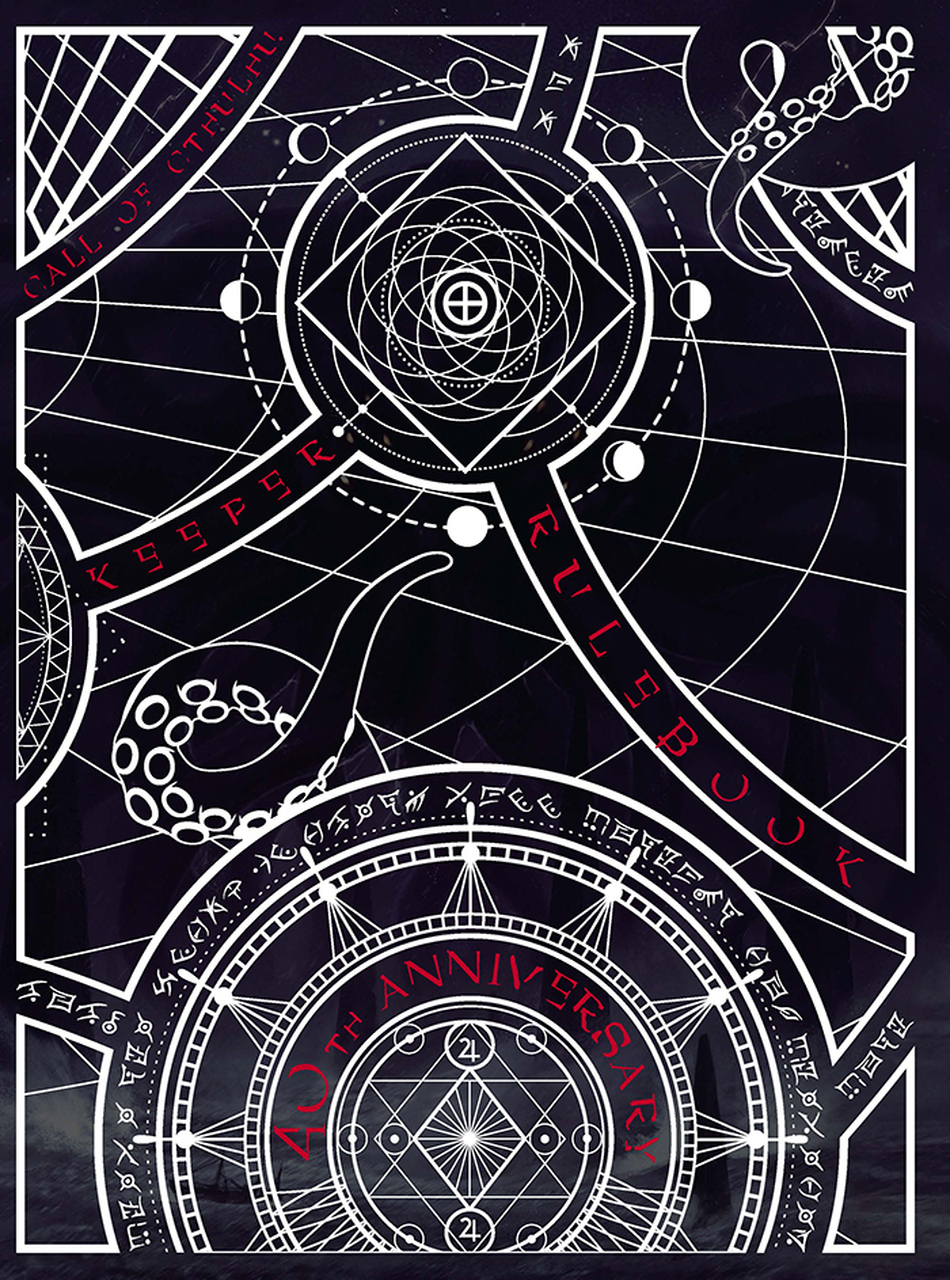 The Stars Are Right
Celebrate Call of Cthulhu's 40th birthday with our limited edition 40th Anniversary Keeper Rulebook.
Available now, exclusively from Chaosium.com!