Bring mythic themes into your gaming experiences with our 'Myth and Fantasy Gaming' PAX Online Panel - Sun 13 Sept
Posted by Michael O'Brien on 8th Sep 2020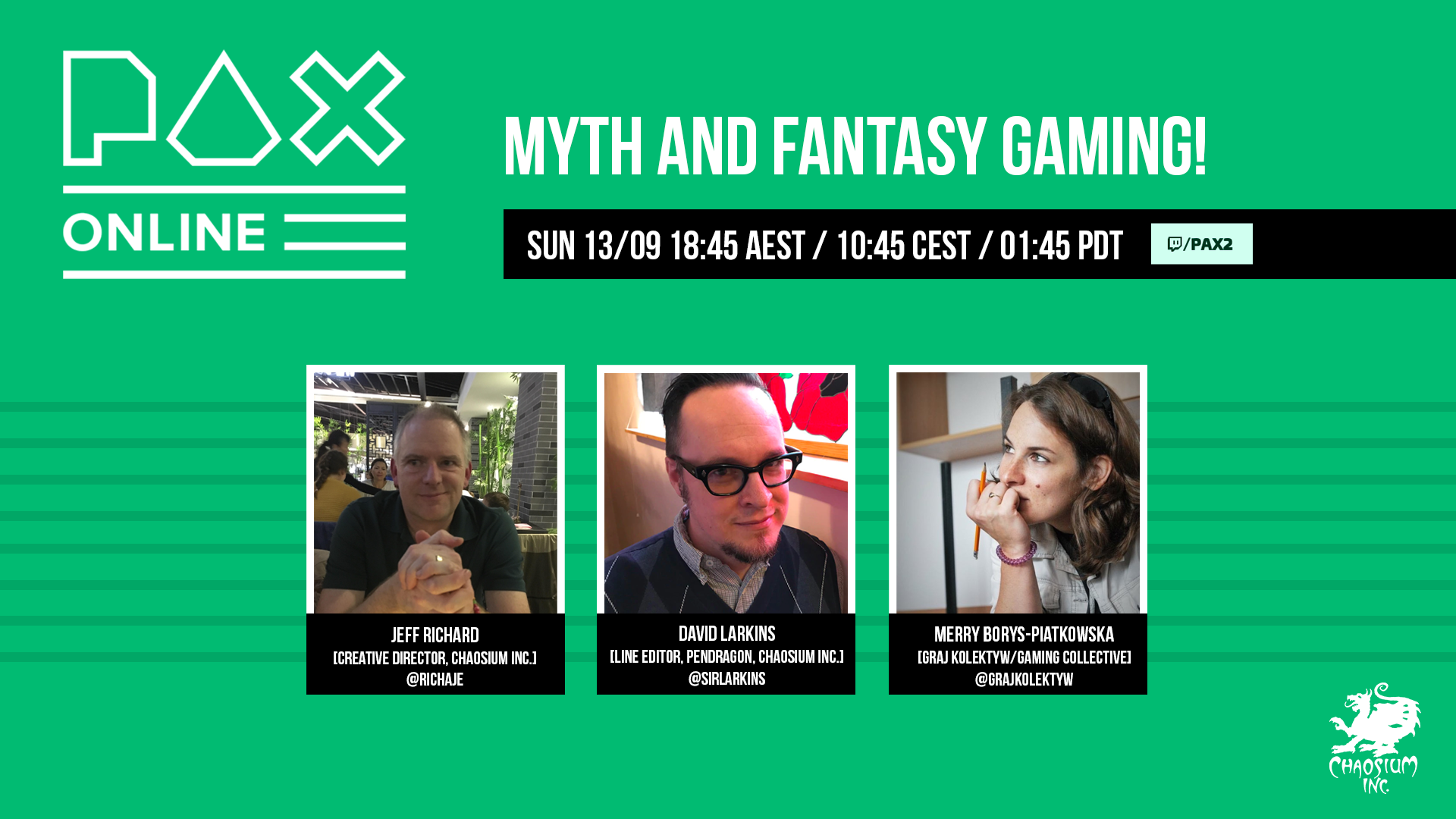 https://online.paxsite.com/schedule/panel/myth-and-fantasy-gaming
A discussion about the mythology behind Fantasy RPG and how to bring mythic themes into your gaming experiences. The panelists will draw on real world historical mythology (King Arthur Pendragon) and fictional (RuneQuest) as well as mixtures of the two (Nephilim and Call of Cthulhu).
Sunday September 13th - 18:45 AEST / 10:45 CEST / 01:45 PDT Watch on PAX 2 Twitch.
Merry Borys-Piatkowska @grajkolektyw of Poland's Game Collective interviews Chaosium's Jeff Richard @richaje and David Larkins @sirlarkins.