At the halfway point: our Call of Cthulhu collaboration with Taylor University's Professional Writing Course
Posted by Michael O'Brien on 6th Nov 2019
The Fall semester at Taylor University has passed the half-way point, and the seven students in the Tabletop Game Writing Lab are deep into the writing of their Call of Cthulhu RPG adventure, Refractions of Glasston.
Their teacher, Prof T.R. Knight (Professional Writing Department, Taylor U) gives an update of progress so far: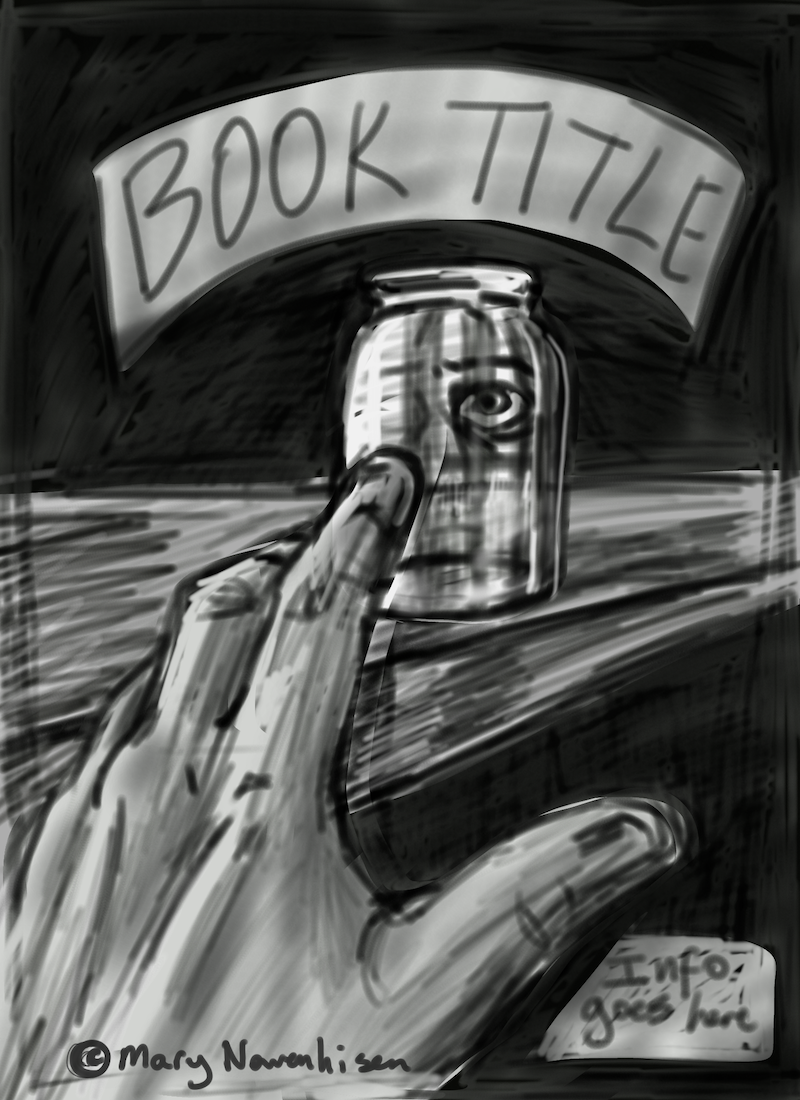 "The students have submitted and peer edited their first drafts of individual sections of the adventure and are currently peer editing their second drafts. Final drafts will likely be in process once this update posts. This entire process from start to finish for this new course has been an amazing experience for the students and for me too, especially collaborating directly with Call of Cthulhu line editors Lynne Hardy and Mike Mason."
"Along with their writing of individual sections of the book, the students were all assigned various final elements for publication. The artwork direction is in full swing with Taylor University student artists engaging with the project as well. Quite a few student artists heard about what we were doing for this course and wanted to be a part of it. We welcomed them aboard and have original artwork being created for the adventure. Here is the front cover concept sketch (right).
So, would you like some more hints into the storyline the students are working on? We will keep you updated as the semester progresses! Next up for the students is writing final drafts of their individual sections and compiling them into a single document for editing and layout. Mike and Lynne will be meeting with the class again soon to talk about final steps for publishing their adventure!"
Here's what some more of the students have said about their experience so far:
RAYCE: Working on this scenario has given me a new appreciation for RPG writing. As a gamer, I've benefitted from the hard work of many individuals to make a fun RPG experience, and I don't often think about all the time and energy it takes to make this hobby so enjoyable. I've now learned and experienced all the research, planning, writing, editing, rewriting, etc. that a quality RPG module goes through before anyone gets to play it. It's hard work, but it's one of the most rewarding projects I've been a part of during my college career. Would I do it again? Absolutely!
CARSON: Professor Knight teaches an introductory game writing class that I took my freshman year at Taylor. Originally, I knew nothing when it came to tabletop gaming. However, during my time at college I have been introduced into the world of tabletop roleplaying games and have come to love the hobby. So when I learned there would be a follow-up class where we wrote a game scenario from scratch, and that it was happening my final semester, I jumped at the chance. I don't regret that decision in the slightest. It was amazing to talk to Lynne and Mike and listen to their guidance on where we could take our adventure. Each of us researched pieces of history that we could incorporate into the scenario and some snippets of the past that would be crucial to the foundation of our setting. Then, after many hours of brainstorming and divvying up the workload, I think we're on our way to developing something really solid. The edits of draft one have just concluded and we're all on our way to completing draft two.
The working title for the scenario is Refractions of Glasston - A 1920s horror scenario set in Northern Indiana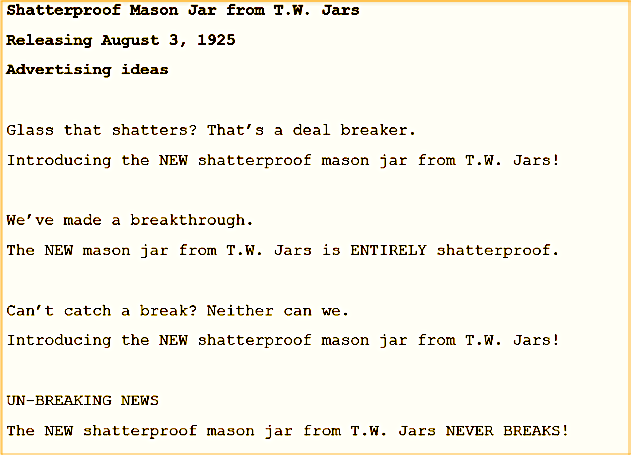 After decades of obscurity, the small town of Glasston, Indiana has suddenly leapt into the spotlight. A glass manufacturer that could rival Ball Brothers glass manufacturing has made this town its home base and is producing a quality of glass the world has never seen before. As a result of the company's success, Glasston is booming. People are flocking to the growing city, looking for work at this new, promising venture. In their latest advertisement, the new competitor has even gone so far as to claim they are in the process of creating a new type of glass that doesn't break when dropped and preserves food for longer. Popular opinion of this new claim is split between belief and disbelief, but many are in support of this up-and-coming business outdoing its rival in a battle embodying the American Dream. However, something is amiss in Glasston. Rumors of a mysterious sickness and suspicious activity have some worried the company isn't as transparent about its products as they would seem.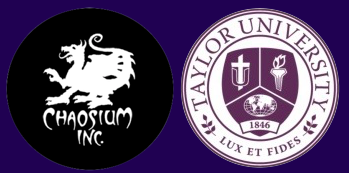 The finished product will be published in the Miskatonic Repository, Chaosium's community content site for Call of Cthulhu at DriveThruRPG.