Students at Taylor University to write and publish a Call of Cthulhu Adventure in new Professional Writing course
Posted by Michael O'Brien on 22nd Aug 2019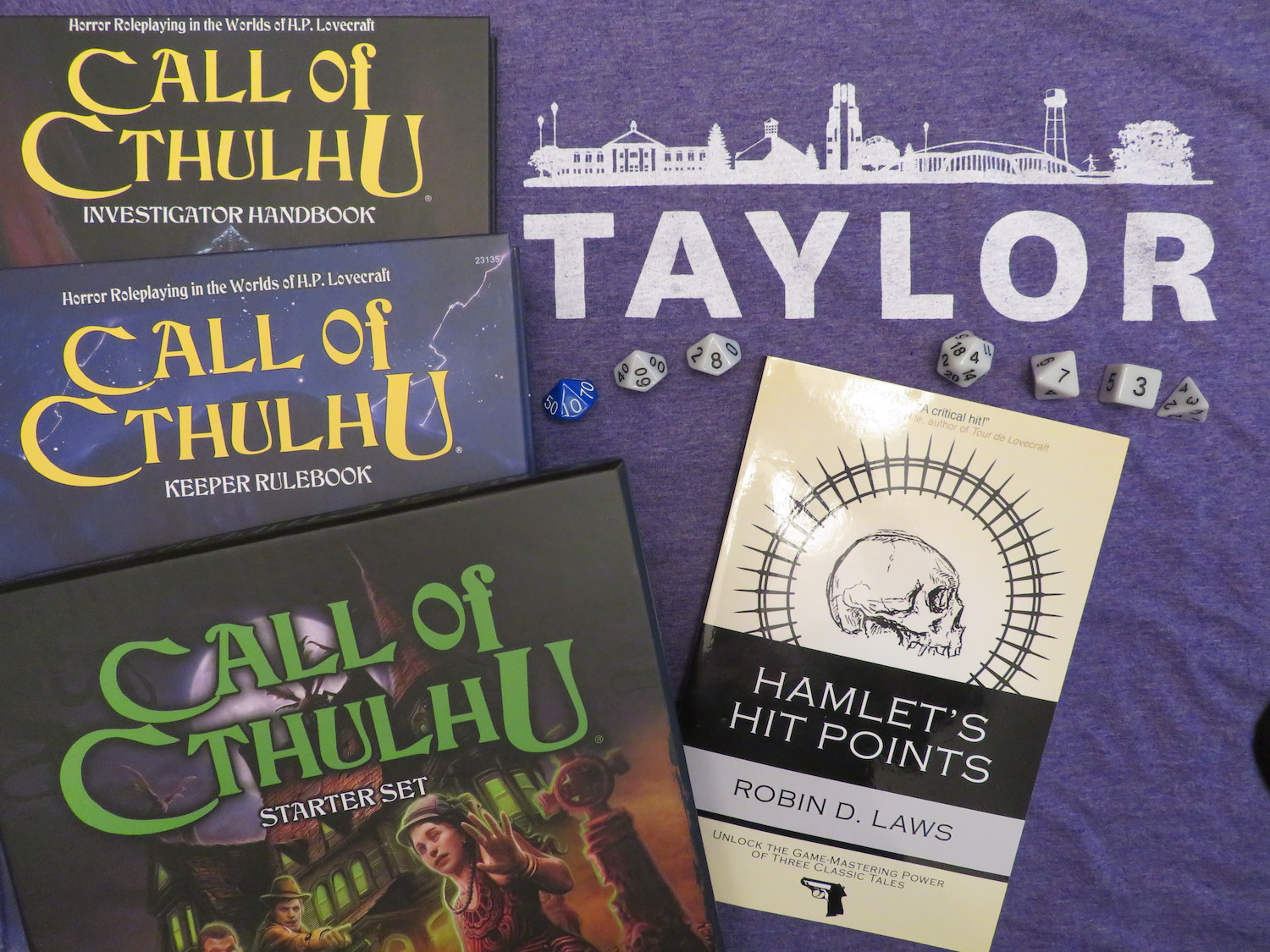 We are excited to announce a collaboration between Chaosium and Prof T.R. Knight in the Professional Writing department at Taylor University, Upland IN.
Prof. Knight will be teaching a follow-up to his Writing & Editing for Gaming course during the coming semester, called Tabletop Game Writing Lab. This new course was proposed to academic leadership at the university and approved as a prototype course for this Fall 2019.
For this first course, Chaosium has agreed to collaborate with Prof. Knight to publish an adventure module for the Call of Cthulhu RPG on their Miskatonic Repository community content resource on DriveThruRPG. Seven students signed up to spend a semester working on an accelerated schedule to develop and publish the adventure module. In under five months, they will be picking a topic, outlining, researching, writing, editing, rewriting, proofreading, choosing art, laying out, and publishing the final book.
Call of Cthulhu creative director Mike Mason and Call of Cthulhu associate line editor Lynne Hardy will be video conferencing with the students throughout the semester to discuss story development, the writing and editing process, and layout and publication. As part of the course, Prof. Knight is also requiring students to read Hamlet's Hit Points by Robin D. Laws as a reference point for understanding RPG adventure writing.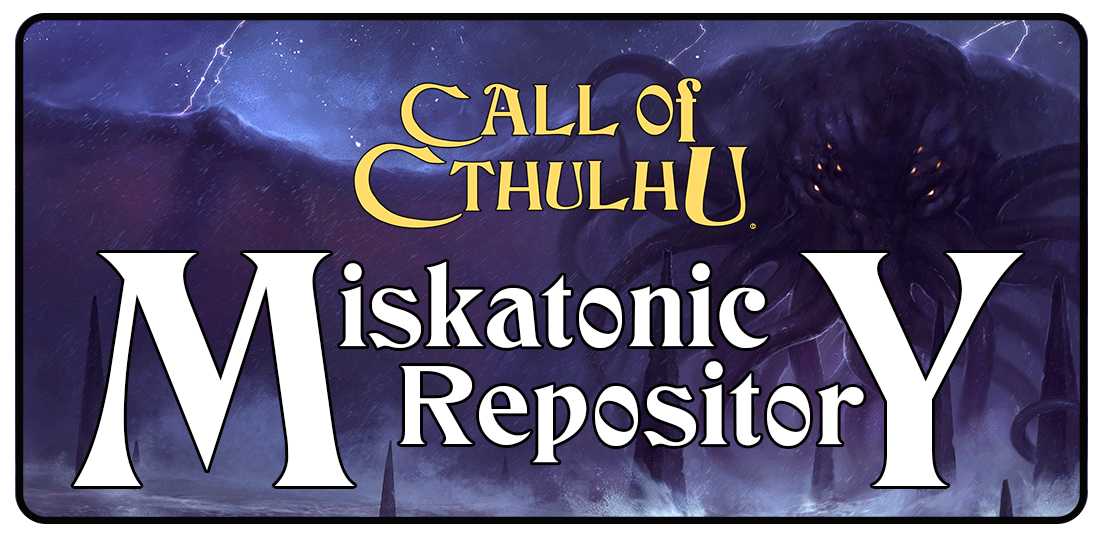 Below is an overview of the first semester of this course. Prof. Knight, Mike, and Lynne are really looking forward to working with this smaller group of students on such an intensive and creative project!
COURSE DESCRIPTION
Hands-on design, development, and writing from concept to finished product of a tabletop game sourcebook. Students enrolled will work with the professor and associated tabletop game publisher to learn the assigned game system, research supplemental materials, outline the manuscript, then draft, write, edit, and proofread the sourcebook in preparation for publication.
COURSE GOALS
At the end of this course, students will have experienced the unique elements and skills required for writing, editing, layout, and self-publishing in the tabletop game industry.
COURSE OBJECTIVES
To experience the roles of writer, editor, and layout in the game industry.
To learn from game industry professionals.
To give students practical experience that will help them garner the attention of game publishers.
COURSE ELEMENTS
Adventure Module Outline - The class as a group will develop the outline for the Adventure Module to be written, edited, and published during the semester.
Individual Section Outline - Each student will be assigned a section of the Adventure Module. That section must then be outlined by the student.
Individual Section First, Second, and Final Draft - Each student will be assigned a section of the Adventure Module to be written (2000 to 3000 words). The assigned section must be in constant development in class, and will be evaluated over three drafts, edited by peers.
Individual Section First and Second Draft Edits - Students will swap their assigned section drafts of the Adventure Module to be edited by a peer. The edits will bring the swapped sections into the required word count and to fit into the perspective and style of the Adventure Module.
Final Element - Each student will be assigned a Final Element for the published document, possibly in partnership with another student. These Final Elements include:

Art Direction – Designing Front Cover, Back Cover, and Credits Page. Choosing interior art.
Editor 1 – Compiling the sections into a single book and confirming Style Guide elements.
Editor 2 – Confirming page number references. Creating Table of Contents and Index.
Layout – Utilizing the providing Chaosium template, laying out the book to be ready for publication.
Proofreader – Proofreading the entire document to catch items missed by Editors or Layout.

Completed Book to be published at Chaosium's Miskatonic Repository.
We will keep you updated as the semester progresses! First up, the students will be determining the theme and focus of their RPG adventure. They plan to build upon an existing legend or supernaturally rumored location in Indiana, as that is where Taylor University is located.