Argan Argar Atlas now available free for use in Jonstown Compendium creations
Posted by Michael O'Brien on 8th Dec 2019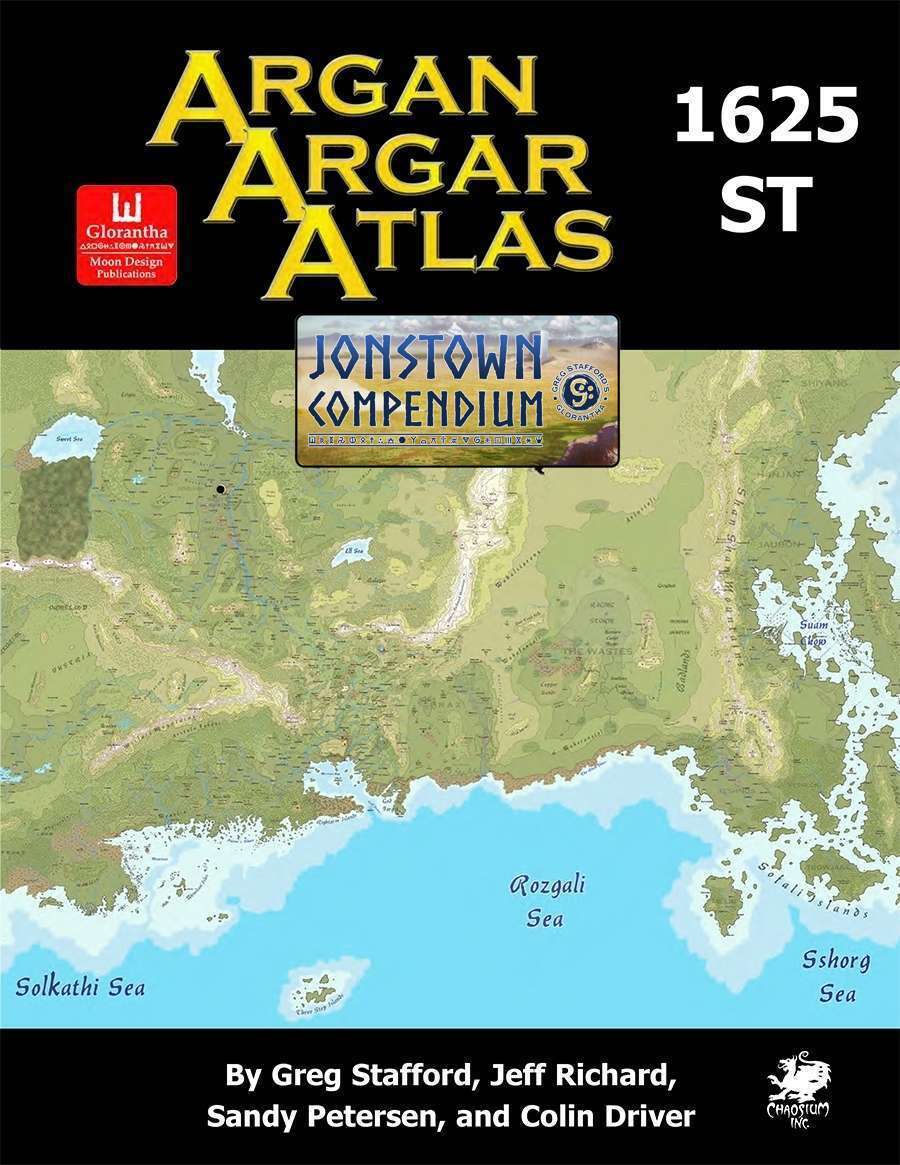 Chaosium has made the ARGAN ARGAR ATLAS available free for creators to use in their own products in the Jonstown Compendium, the new community content site for Glorantha on DriveThruRPG.
The Argan Argar Atlas is a comprehensive set of 120 maps of the world of Glorantha, originally created as a companion volume to Chaosium's Diana Jones award-winning Guide to Glorantha. Creators have the right to incorporate these maps into their own Jonstown Compendium products, and can even overlay details of their own on them, such as adding new trails, locations, and so on.
The Argan Argar Atlas is available as a FREE download from DriveThruRPG and Chaosium.com.
WHAT IS THE JONSTOWN COMPENDIUM?
The Jonstown Compendium, a new way for independent creators to publish and distribute their own original content set in Greg Stafford's world of Glorantha, one of the most extensively developed and renowned fantasy settings of all time.
Here you'll find original scenarios, background material, cults, mythology, stats for NPCs and monsters, and more, exploring the mythic universe of Glorantha. If you want to contribute yourself, check out the Content Guidelines.