Ardent Roleplay plays The Necropolis with augmented reality encounters – Wed 29 September
Posted by Michael O'Brien on 27th Sep 2021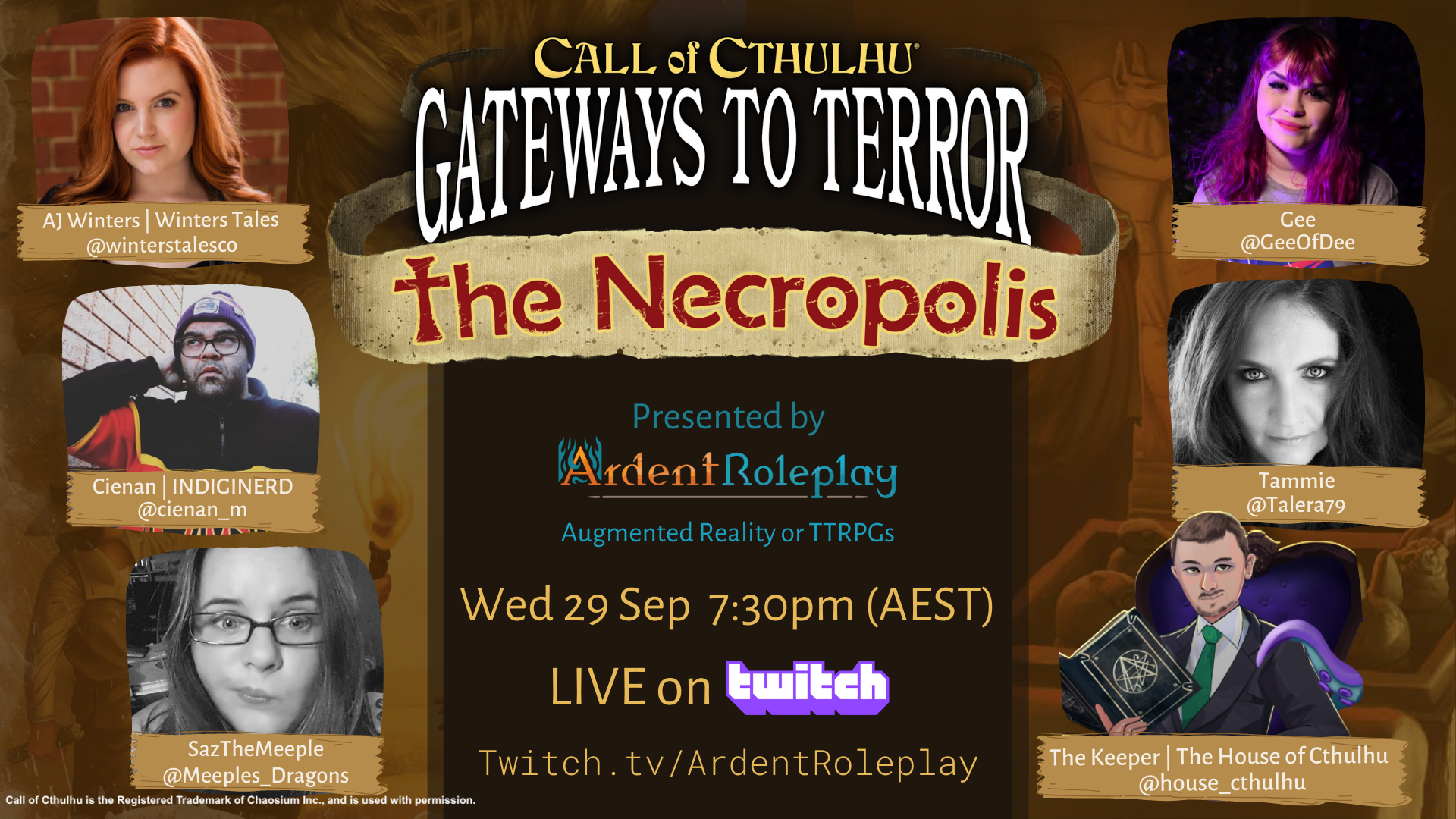 Our friends at Ardent Roleplay are playing 'The Necropolis' from Gateways to Terror, this Wednesday (September 29) live on Twitch – 7.30pm AEST, 10.30am BST, 5.30am EDT, 2.30am PDT.
Watch live on Twitch: https://www.twitch.tv/ardentroleplay and Facebook.
The cast will be viewing augmented reality encounters during the game - and you can too! Download Ardent Roleplay's mobile app and join the session with a Spectator code to view AR models from the stream!
Find more about Ardent Roleplay at https://ardentroleplay.com/