Announcing Würm - The Ice Age Roleplaying Game
Posted by Michael O'Brien on 28th Apr 2020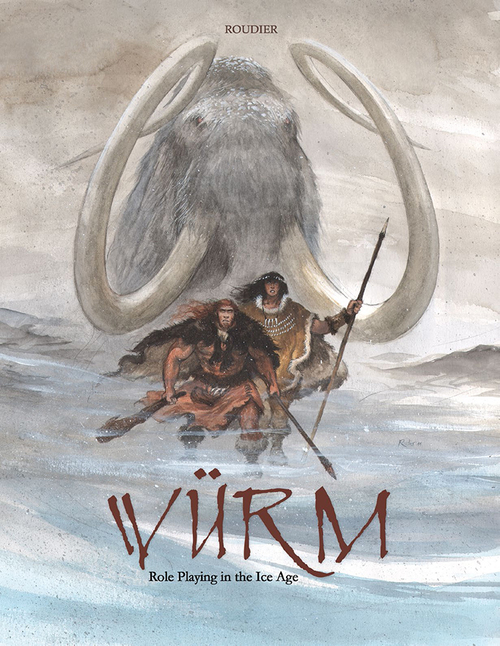 Originally published in France, Nocturnal Media and Chaosium are proud to present Würm - The Ice Age Roleplaying Game to an English-speaking game audience. After Nocturnal Media's successful Kickstarter, Chaosium is distributing the game.
This acclaimed game is a system-lite RPG set in the prehistory of humanity, deep in the ice age, thirty-five thousand years ago. In this long-forgotten time, many powerful creatures roamed a vast territory covered in steppes and taiga, reaching from the white mountains to the raging sea: mammoths, aurochs, bison, giant deer, cave bears and cave lions. Among these huge creatures, two species of humans live in small communities of hunter-gatherers: the robust Bear Men (Neanderthals) and the taller Long Men (Cro-Magnon, or Cavemen).
The Würm core rule book is a full color hardcover. It contains all the rules you need to play the game, with four introductory scenarios, each one offering a specific atmosphere, including adventure, investigation, melancholy, or humor. One scenario is also designed to introduce younger players to the game.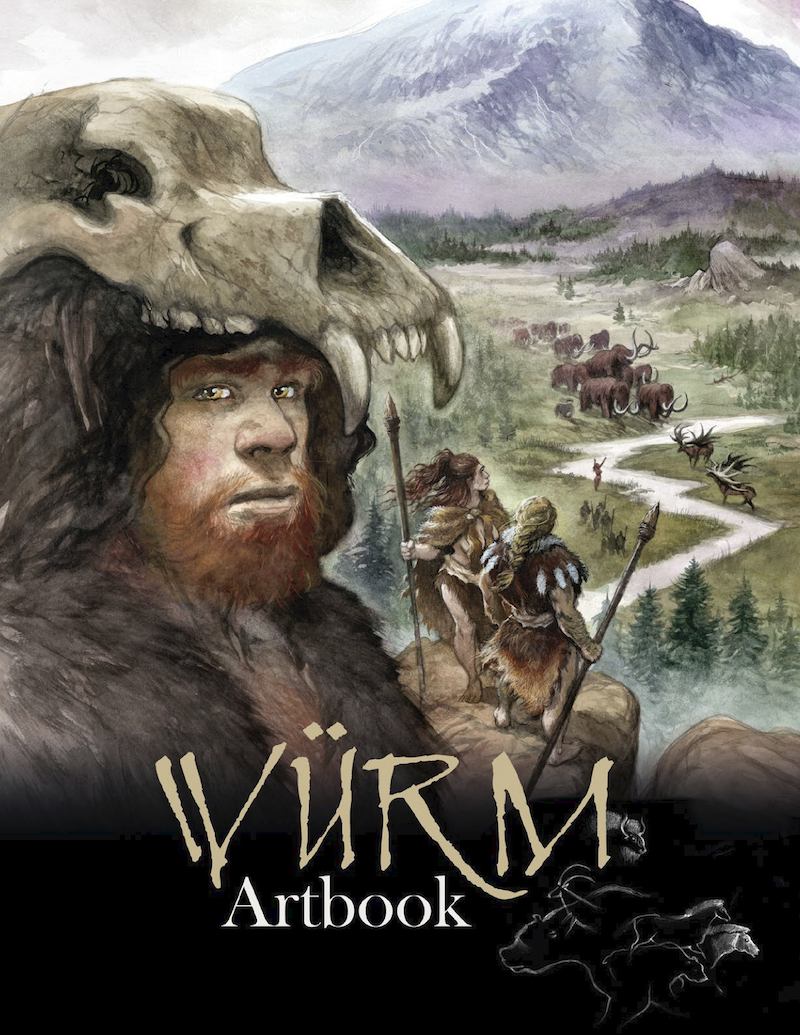 The Würm line also includes two "Voice of the Ancestors" adventure books, a further scenario booklet, the GM Screen, and the Würm Art Book, showcasing the distinctive art from the game.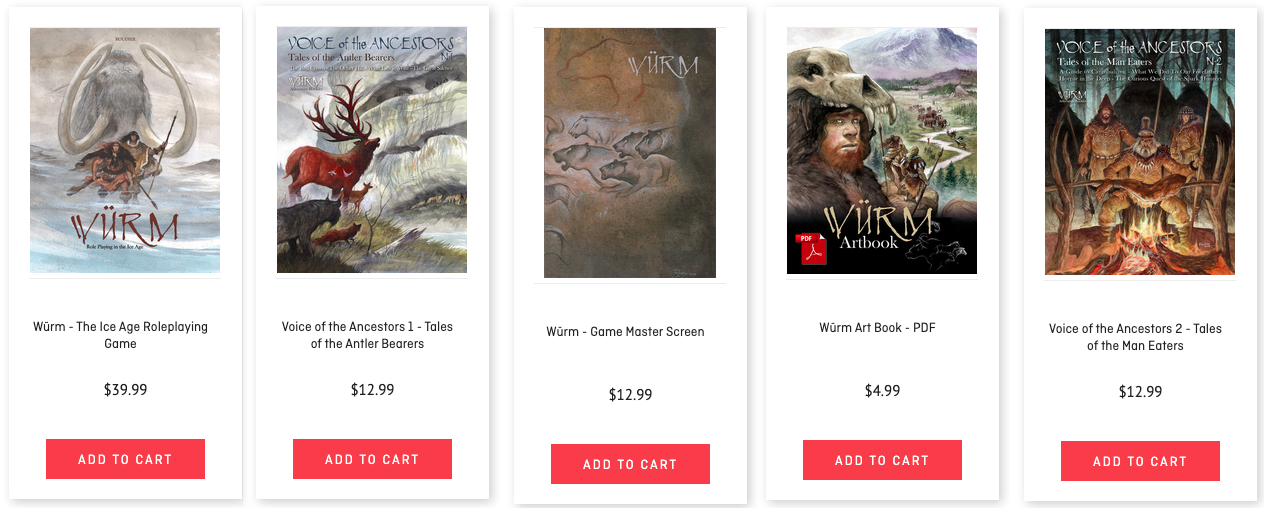 Würm is available now in physical and PDF formats. The physical books include the PDF in the purchase price. Physical books are available from our USA and UK warehouses. These books are currently in limited supply in the UK warehouse, but we will be shipping more there and to our warehouse in Poland soon.