Announcing the Call of Cthulhu 40th Anniversary Keeper Rulebook: advance copies will be on sale at Gen Con
Posted by Michael O'Brien on 15th Sep 2021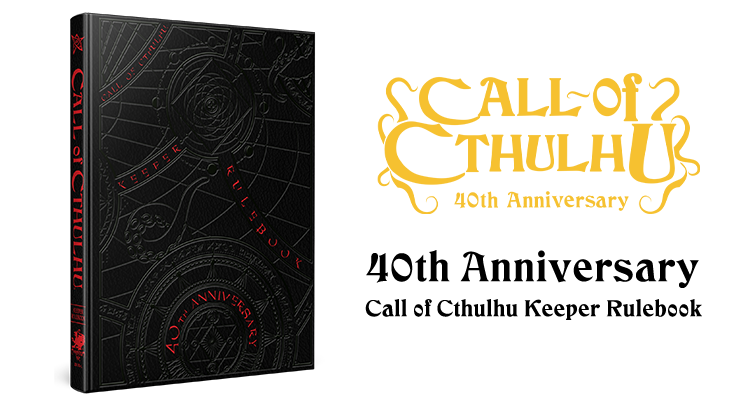 This year marks the 40th anniversary of Call of Cthulhu. To mark this special milestone in tabletop RPGs we've produced a special limited edition Keeper Rulebook.
This limited edition features a magnificent new leatherette cover and dust jacket design. Additional material inside includes personal accounts by some of the early creators and contributors to the game, new endpapers, and the re-inclusion of the 'The Haunting', the classic scenario that had been in all editions of the game up to 7th edition and has been something of a rite of passage for thousands of Call of Cthulhu fans.
Advance copies at Gen Con!
Our official release date for the 40th Anniversary Keeper Rulebook is October 2021. But we're bringing a very small number of advance copies to Gen Con! If you'd like to buy one there, we advise you to come to the Chaosium booth (#403) quick smart!