A note from Dustin II: August was crazy, and here's what we're doing for you to say thanks for your patience
Posted by Michael O'Brien on 12th Sep 2019
From Dustin Wright, our customer support specialist
Our North American shipper had a very rough month.
We knew August would be a crazy month once the Call of Cthulhu episode aired on Critical Role. We had no idea however just how crazy it would become!
All our Gen Con ENnie awards brought some new attention, and then, following the release of The Shadow of the Crystal Palace, our North American fulfilment company simply could not keep up with all the orders coming in from the Critical Role community. There were a lot of perfectly rational reasons for that and they did their level best. Despite their efforts things went sideways. They were running over two weeks behind at one point. They even shipped some of you the wrong item all together! It was, frankly, embarrassing. We take great pride in treating our tribe better than that. Since our North American shipper dropped the shoggoth so to speak we want to make amends regardless of whether your specific order was delayed or not.
The insanity in the warehouse was well out of our control. But we take care of our tribe. So, everyone who made an order directly at Chaosium.com in the month of August is getting a special reward because there is a good (sucky) chance that your order was delayed. We hate this. You deserve better than that.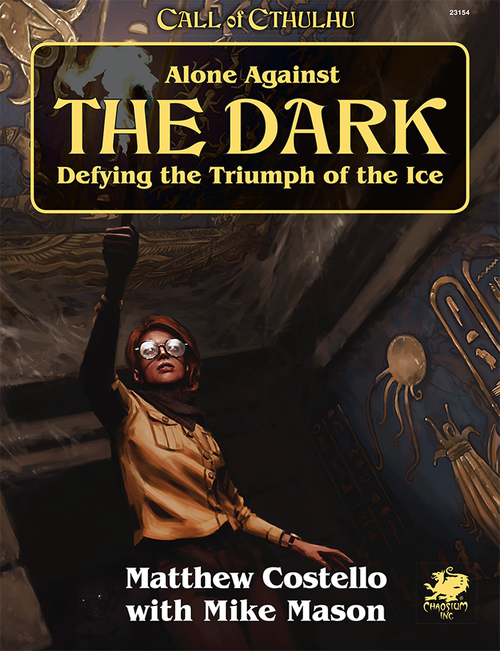 As our way to apologize for the delayed shipments:
Everyone who used the special Critical Role Call of Cthulhu Starter Set discount coupon during the month of August is getting emailed a free copy of the Alone Against The Dark PDF. This solo adventure is very similar to the one included in your Call of Cthulhu Starter Set. So we thought it would be a nice choice. It gives you a chance to experience more of the game without the need of a game group. We hope you will enjoy it!
Everyone else who made a physical product order directly from Chaosium.com in the month of August is getting emailed a coupon code for USD$10.00 off any order of USD$20.00 or more. Like so many creatures of the mythos it expires too soon, so use it before the end of the year! nb this coupon code cannot be combined with other coupons.
(BTW, If you reside outside of North America then your order was probably not impacted. But we're including you here anyway just in case it was. We'd rather give the free PDF/coupon to those who weren't affected than miss one person who was.)
To the Critter Community: we'd like to thank the Critter Community once again for being absolutely FABULOUS through all of lasts month's insanity. You were patient. You were uncommonly kind. You often injected concern and humor into our frantic customer service days. You are everything that is wonderful about the gaming community and it was a pleasure to speak to so many of you. Thank you!
And to all Chaosium customers: thank you all for your patience and good humor while our North American shipper got its ducks in a row and caught up. They're good folks really. They had a tsunami of orders wash over them, and looked up to see R'lyeh give them no solace.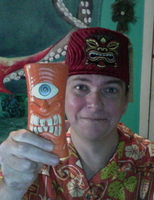 Finally, if there is anything we can help you with please do let us know. We love our jobs. We love our games. We love our community. We're here to help!
Dustin Wright
Chaosium Customer Service Guy,
Critter, & Corgi Friend.