A new Swedish edition of Call of Cthulhu
Posted by Michael O'Brien on 23rd Aug 2018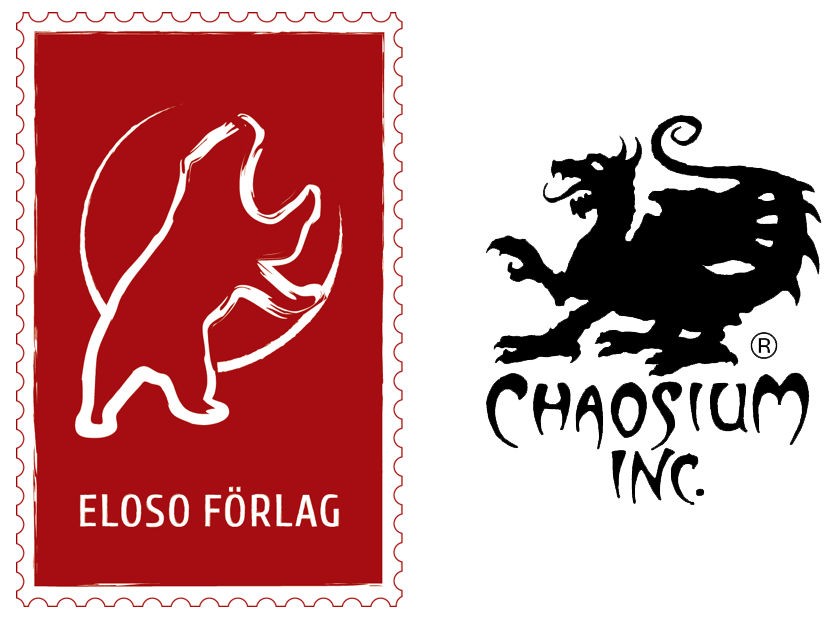 The iconic horror investigation roleplaying game Call of Cthulhu will be coming out in a Swedish translation, Chaosium announced today.
The Swedish edition will be produced under license by Eloso Förlag, publisher for games and books primarily in the fantasy, horror and sci-fi genres. Its family role-playing game Storytale Adventures (Sagospelet Äventyr) was an instant hit in the Swedish market, and the company has grown considerably in the past two years.
Eloso Förlag's CEO is Björn Flintberg, an entrepreneur and gamer with a background in education and digitalization. He said, "It's hard to describe how exciting and fun this is - a bucket list thing for sure for me personally. My very first RPG experience ever was a Chaosium game (Elric) and then Call of Cthulhu became the first non-Swedish game we ever played. It's been a constant companion for as long as I've gamed."
Sweden has a thriving RPG scene, originating with Drakar och Demoner (Demons and Dragons), built from Chaosium's Basic Roleplaying System in the early 1980s. In recent years, a number of Swedish RPGs have also found success and critical acclaim in the English-speaking RPG world, including Symbaroum, Trudvang Chronicles, and Tales from the Loop.
Elder statesman of the Swedish RPG industry, Drakar och Demoner creator Fredrik Malmberg is delighted by the announcement: "I playtested Call of Cthulhu first edition so many moon cycles ago with Sandy, and Greg, and the whole Chaosium crowd as a teenager in the Bay Area on a tourist visa. It contributed to Swedish youth delivered straight into the Percentile system as early as 1982 with Drakar och Demoner. Then, CoC was too esoteric . Now - circle completed!"
Eloso Förlag plans a late 2019 release of the Call of Cthulhu 7th Edition core rules.
"Call of Cthulhu is now played all over the world, available in English, French, German, Italian, Japanese, Korean and Spanish, and with editions in Polish and Portuguese in the works. It's great to add Swedish to the roster, as we know the game has been very popular there for many years", said Chaosium vice president and head of licensing Michael O'Brien.