Masks of Nyarlathotep Update: The Fate of the Carlyle Expedition
Posted by Michael O'Brien on 28th Nov 2017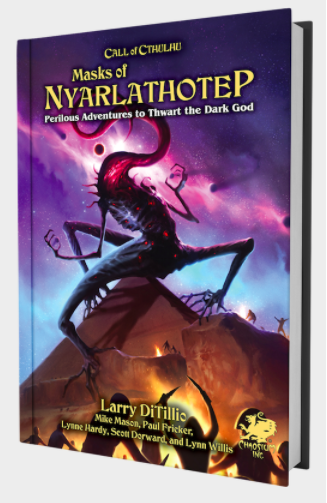 By Mike Mason, Call of Cthulhu line editor
Chaosium is in the process of working on a newly revised and updated version of the classic Call of Cthulhu world-spanning campaign - Masks of Nyarlathotep.
While many months of work has gone into the text, which we are pleased to say is now complete, work is currently being done on the new art that will feature in the product.
The backstory of Masks of Nyarlathotep concerns the mystery of the Carlyle Expedition, a collection of misfits who left New York and headed to Africa to seek the lost treasures of Ancient Egypt. Following the trail of Roger Carlyle, the expedition's leader, and his companions is a challenging and horrifying endeavor for those steadfast investigators who embark on the quest.
We'd like to share work in progress of two important pieces of artwork, both of which help to illustrate differing aspects of the Carlyle Expedition.
This is Olivier Sanfilippo's splendid map of the world in 1925, showing the route taken by Carlyle. You might note old three-lobed eye Nyarlathotep lurking in the background, an ever-present darkness shadowing the campaign: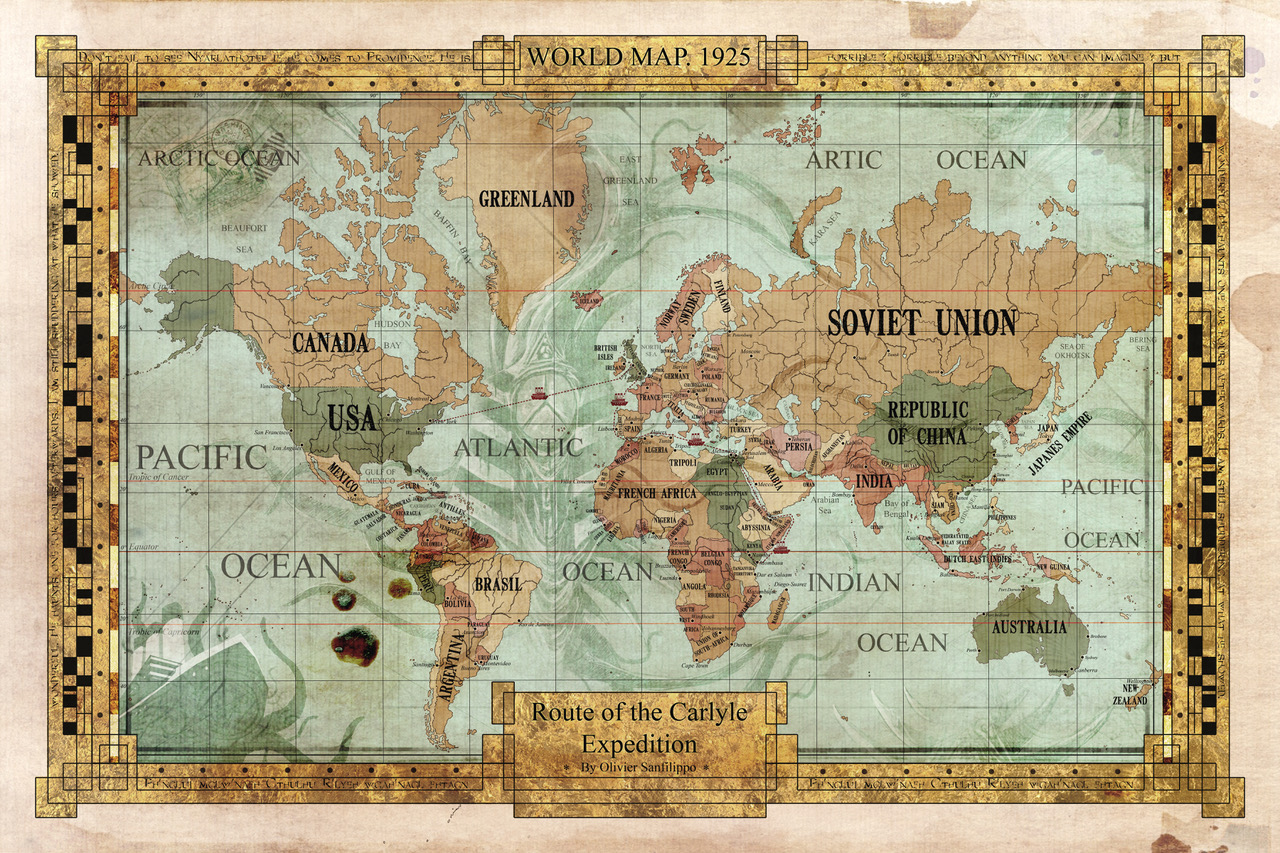 The revision of the campaign means we will be presenting Masks in a new format: two full-color hard-backed books. We've already shared the cover image of one of these books (also shown at the top of this page). Here is a work-in-progress of the other cover, showing the members of the Carlyle Expedition in Egypt: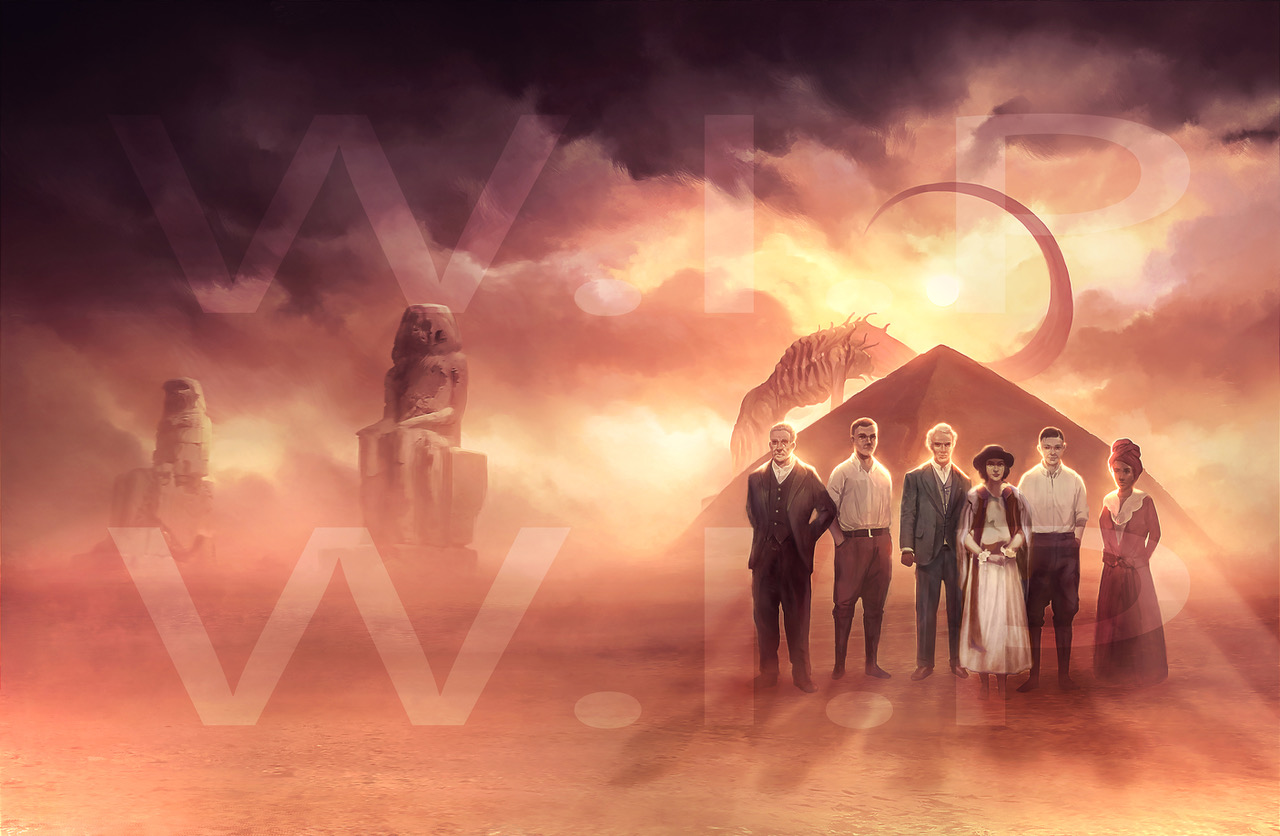 The artists Sam Lamont and Rhys Pugh still have more detail to add and coloring to do, but already the piece is capturing the atmosphere and characters involved. Again, there's a certain "someone" loitering in the background!
Masks of Nyarlathotep is due for a Q1 2018 release.