Chaosium joins Free RPG Day 2016 with a new Call of Cthulhu scenario by Sandy Petersen!
Posted by Michael O'Brien on 19th Feb 2016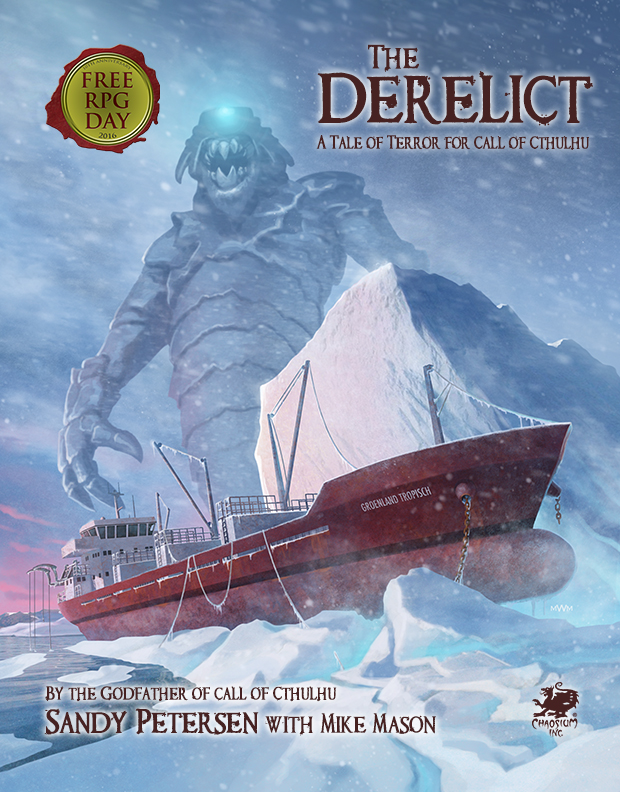 Chaosium is pleased to be participating in Free RPG Day this year! This is the special day where Friendly Local Game Stores all over the world have the opportunity to offer their customers free product donated to them by game publishers.
To help celebrate this special day's 10th anniversary (Saturday June 18), we've decided to offer something special - "The Derelict", a brand new, 32 page previously unpublished scenario for Call of Cthulhu 7th edition by the Only Old One himself, Sandy Petersen!
Want to know more about Free RPG Day? - check out the FAQ.
Retailer sign-ups for Free RPG Day close soon, so if your local FLGS is thinking of taking part, let them know!