Chaosium and Golden Goblin Press Announce New Licensing Deal for Call of Cthulhu
Posted by Michael O'Brien on 28th Oct 2016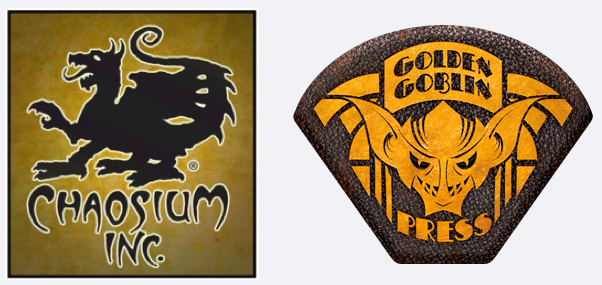 Golden Goblin Press to produce "Cthulhu Invictus" Ancient Roman-era line of Call of Cthulhu supplements
Chaosium today announced a new licensing arrangement with Golden Goblin Press for "Cthulhu Invictus", the Ancient Rome line of supplements for their popular Call of Cthulhu roleplaying game.
"Golden Goblin Press has established an excellent track record producing Call of Cthulhu material of the highest quality, which is why we are delighted to award them the Cthulhu Invictus license," said Michael O'Brien, Chaosium vice president.
In a multi-year deal, Golden Goblin Press will produce a number of Cthulhu Invictus releases annually. Planned supplements include a Cthulhu Invictus 7th Edition guide for horror roleplaying in Ancient Rome, a series of setting books detailing the regions of the Roman Empire (The Exotic East, The Inner Empire, The Northern Frontier, Britannia and Beyond, etc.), at least two more collections of scenarios (De Horrore Ulteriorie and De Horrore Ultimo), and a new Cthulhu Invictus campaign.
"Golden Goblin Press is thrilled and honored for the opportunity to carry Cthulhu Invictus forward. It is our intention to revitalize the setting and expand the fan base with regular and enthusiastic support", said the president of Golden Goblin Press, Oscar Rios.
"We have been passionate supporters of Cthulhu Invictus since it was released as a monograph and look forward to guiding the setting it into an exciting new era.", Rios said.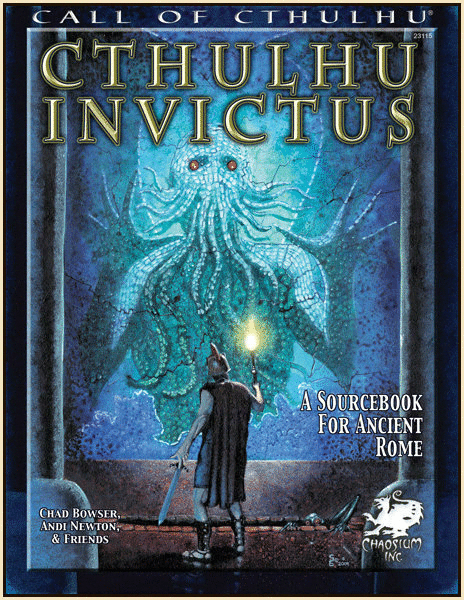 ___
About Chaosium: since its founding in 1975, Chaosium has received critical acclaim and won numerous accolades for its roleplaying games and publications, including most recently the 2016 UK Games Expo Award and Dragon Con 'Dragon Award' for Call of Cthulhu 7th Edition. Its creative team, led by Greg Stafford, Sandy Petersen and Jeff Richard, also received the 2015 Diana Jones Award for Excellence in Gaming. www.chaosium.com
About Golden Goblin Press: Golden Goblin Press is named for the fictitious company that appeared in "The Black Stone" by Robert E. Howard, part of the Lovecraft Circle. As a Chaosium licensee, we are dedicated to producing high-quality scenarios and articles, in addition to fiction works that further explore the dark corners of the cosmos that Lovecraft and his contemporaries unlocked for us. Recent publications include De Horrore Cosmico, Tales of the Caribbean and the critically-acclaimed anthology Heroes of Red Hook. www.goldengoblinpress.com